'Supernatural' Review: "Prophet and Loss" Offers Dean, Viewers Hope [SPOILERS]
It feels like the CW's Supernatural is hell-bent on making us misty-eyed this season. They are manipulating our emotions and preying on our sentimentality – just like This Is Us. We've been through similar scenarios with the boys and we know there is no way one of them would ever die for good – especially with Season 15 confirmed – but we are still invested. We worry about Sam (Jared Padalecki) and Dean (Jensen Ackles), we love how much they care, and we turn into mushy messes during their vulnerable and highly rewarding brotherly breakthroughs.
https://youtu.be/vQZDtlFxK_g
"Prophet and Loss" begins by giving us a heart-attack as we see what Dean's tortuous life in the box. The way he calls out for Sammy broke my heart. He is terrified and isn't even trying to hide it. Dean acknowledges how much this sucks. He doesn't want to do it. The alternative – Michael torching every universe Chuck created – cannot come to pass. Billie (Lisa Berry) believes this is the only way, so Dean thinks he has no other option.
Sam has faith – he's always believed they could beat the odds and he still does. He ignores Dean's request and tells Castiel (Misha Collins) about the crazy and suicidal plan. I love how they both desperately try to change Dean's mind while searching for another way to solve the Michael problem. We all know Castiel and Dean share a sweet bromantic bond. The way Cas cuts through all the BS and pleads with Dean is absolutely precious.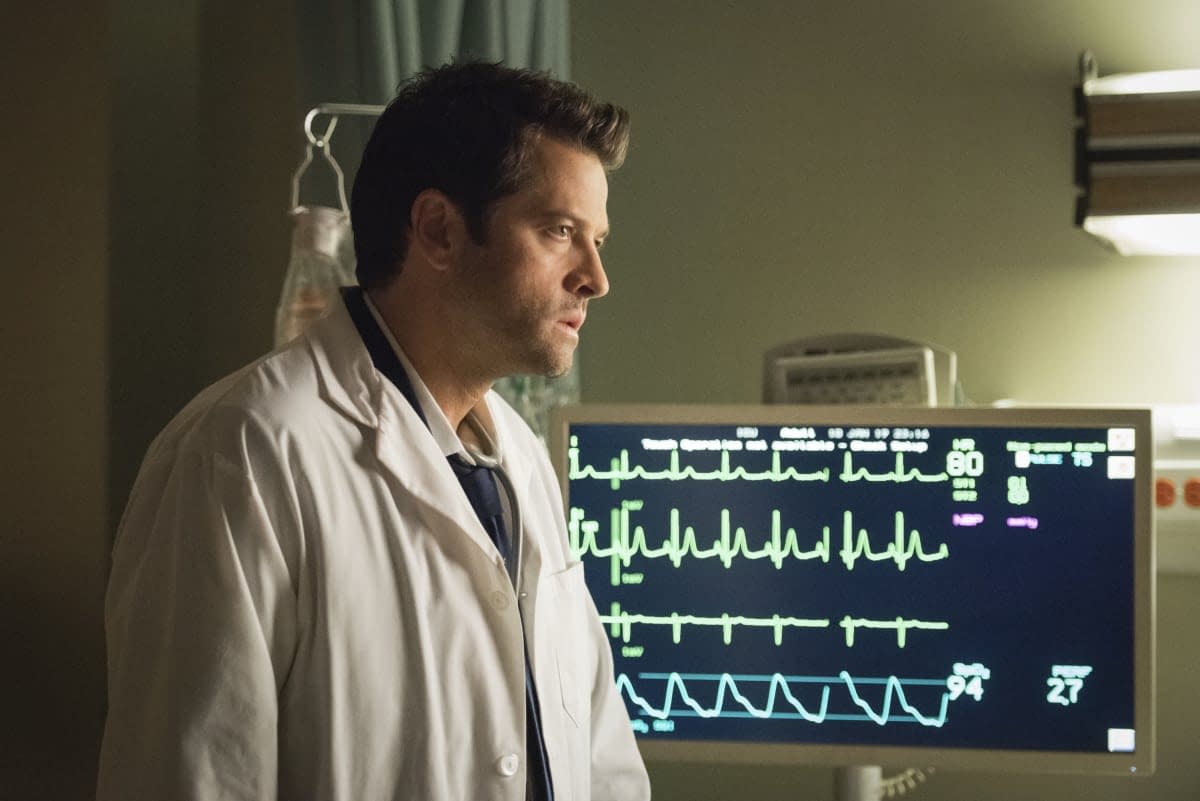 While heading for the shoreline, Sam stumbles upon an interesting case – one last hunt for old time's sake. Ugh! Stop saying that kind of stuff, Dean. You are killing Sam and us. Luckily, the case provides unexpected hope, proves miracles do happen, and facilitates an epic Winchester Brothers moment.
Donatello (Keith Szarabajka) has been living in prophet limbo since he maxed out his mojo helping the boys. When a prophet dies, his predecessor receives the gift of prophecy. Given Donnie's unique condition, things go awry. The next prophet, Tony (Nick Hunnings), hears those messages and believes God has sent him on a divine mission to kill certain people. That's when the Winchesters get on his case.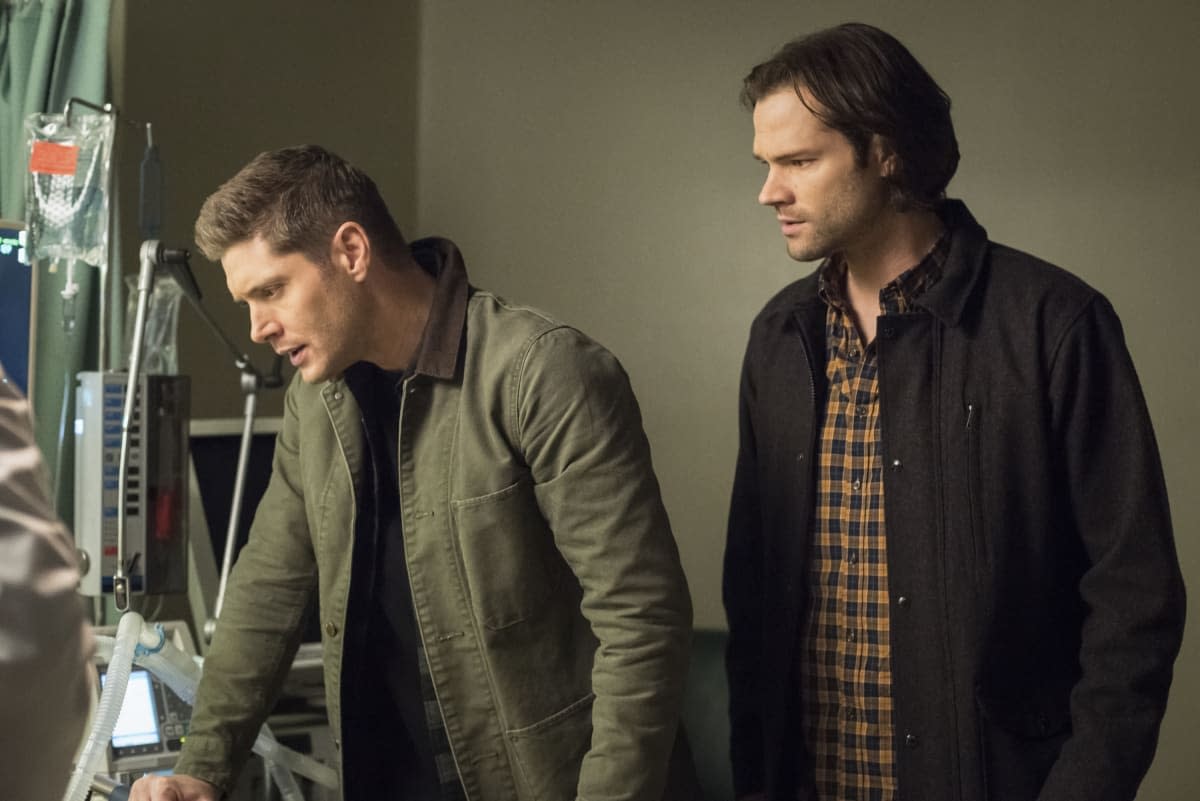 Once they realize what's going on, they decide to pull the plug on poor Donnie. However, he isn't as far gone as they thought. While Tony's been on a killing spree, our resident prophet has been mumbling scriptures. Cas hilariously plays doctor and gives him an angelic check-up to confirm that hope is not lost. Their friend can be saved, but the killer still needs to be stopped.
Tony seems like a bad seed until he takes his own life after realizing the damage he caused. You can't help but feel a little bad for him. His wires were crossed and his gift was warped. The Winchesters (and viewers) aren't used to cases ending like this. It is really unsettling and tragic.
By the time they return to the hospital, Donnie is back to his healthy self – ready to chow down on fast food. The prophet is proof that you can't give up hope and should never stop fighting. Sam takes this lesson to heart and proceeds to pound the message into Dean's thick head. This scene captures quintessential Winchester displays of affection:
https://youtu.be/1S1W88aLI_A
From punching to hugging – these brothers will do whatever it takes to show their love for one another. Honestly, this is why we love Supernatural. I know the storylines, the sacrifices, the resurrections, etc. have become repetitive. Hell and Purgatory couldn't hold Dean, so we already know he's not going to end up trapped in that stupid box at the bottom of the ocean. Yet we still worry because we are invested in these relationships.
We want to see how Dean, Sam, Cas, and others will find a clever way out of this new jam. Even more than that, we want to see these guys fighting for each other. No matter how horrifying situations get – Soul-free Sam, Dean-mon, Power-hungry Cas – these guys will never stop trying to fix it. They are relentless in their search for salvation and refuse to give into the darkness. They may have had a few close calls, but we would never bet against the Winchesters.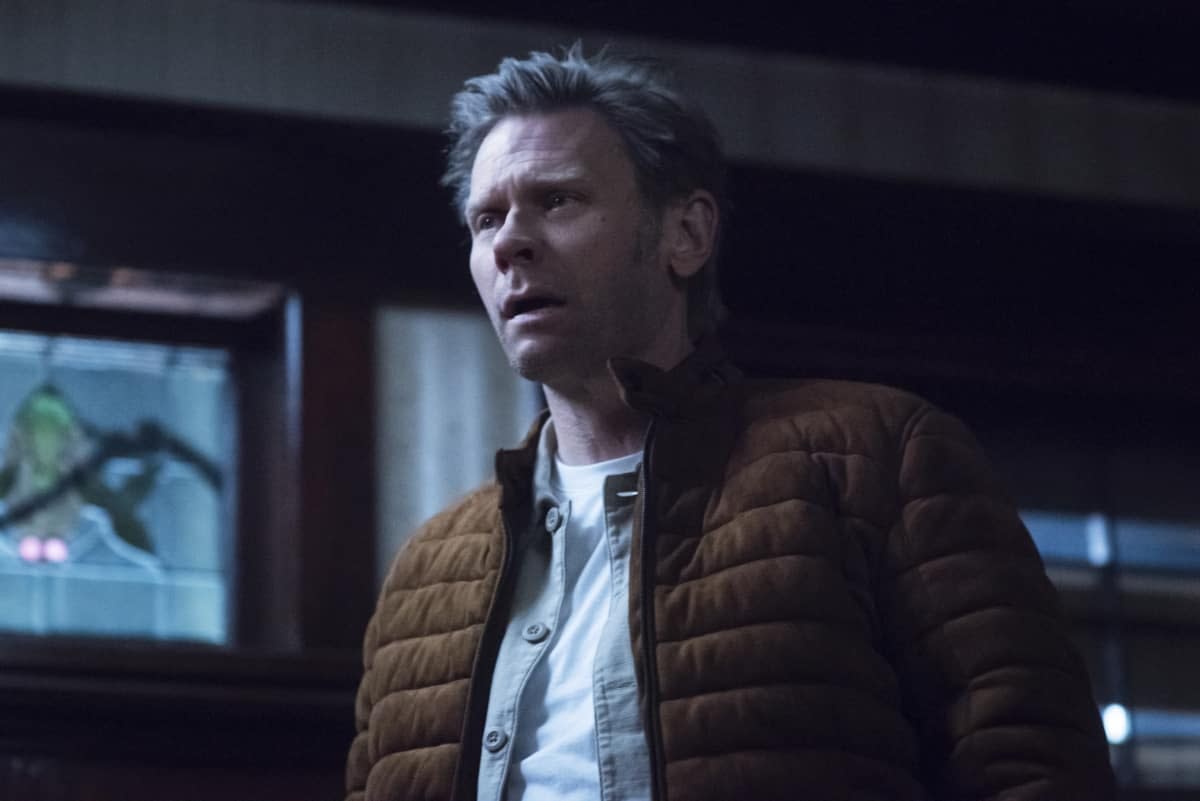 Speaking of giving into darkness – What did Nick (Mark Pellegrino) just do?!? We expected him to bust out of the hospital, but what he did afterward was terrible.
Nick goes home and encounters his wife's spirit. We think this will be a huge breakthrough moment for him. Seeing her must give him a sense of peace…right?
Nope! It seems he is too far gone.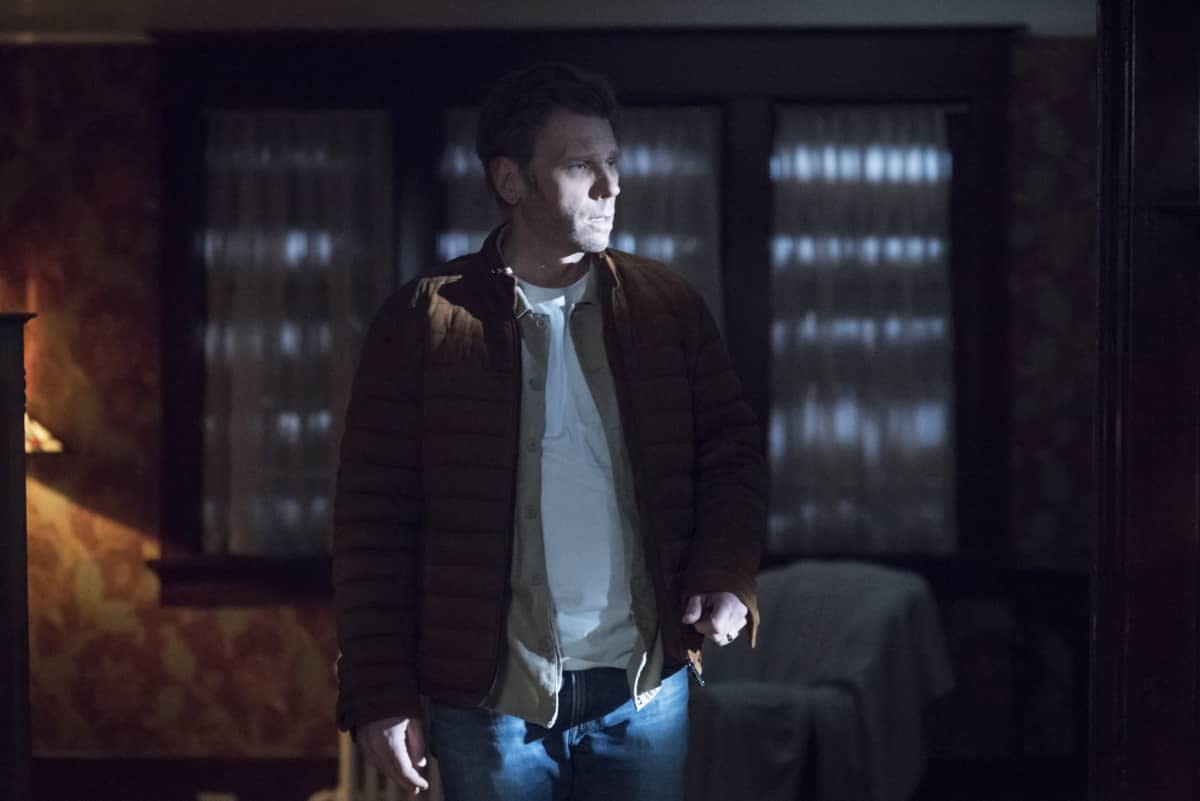 Sarah (Jaycie Dotin) has been trapped in the ghost world because of Nick. If he renounces Lucifer, she can finally be free. All this time, we assumed Nick's innocence in the matter. Lucifer gave him a deal he couldn't refuse in a moment of complete weakness. Turns out we were wrong.
Her soul hasn't been able to rest because she knows Nick wanted to let Luci in. Even now, as he watches his wife suffer and plead, he still chooses Satan. I used to feel sorry for Nick, but now I have no sympathy for the devil.
Nick's drama better not interfere with the boys' efforts to fix this Michael problem. Dean can't afford any distractions. There is no way this season can end with the way this episode began. I won't have it.
Well SPN Family, the stage is set for the big 300th episode. Jeffery Dean Morgan returns as John Winchester and we're ready to weep over this highly anticipated family reunion. Based on all the teasers, I'd say we'll need a box of Kleenex on hand for this emotional episode.
https://youtu.be/A1cvf9STsBM
Supernatural s14e13 "Lebanon": Sam (Jared Padalecki) and Dean (Jensen Ackles) look to occult lore for a solution to their latest problem, but instead of a resolution, they find much more than either of them had anticipated. Jeffrey Dean Morgan (John Winchester) guest stars. The episode was directed by Robert Singer and written by Andrew Dabb & Meredith Glynn.
Supernatural airs Thursdays at 8 p.m. EST on The CW.
---
---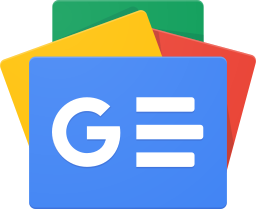 Stay up-to-date and support the site by following Bleeding Cool on Google News today!