The big news right now for Supernatural fans is that the Winchester boys are getting animated and meeting up with Scooby-Doo and the gang. I keep seeing messages on social media quoting that Avengers: Infinity War is the most ambitious crossover ever, then people posting a picture of an equally ambitious crossover like Magnum PI and Murder She Wrote or Gilligan's Island and the Harlem Globetrotters. I think Supernatural and Scooby Doo would count in that group as well.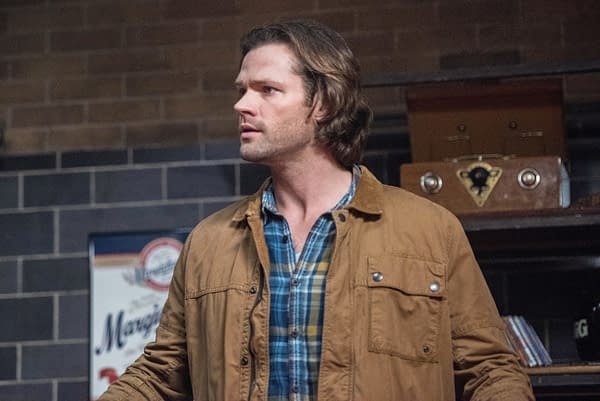 But the question is, what happens next? EW.com posed that question to series star Jared Padalecki, who plays Sam Winchester in the series 13th season:
Let's say Sam Winchester goes through trials and tribulations that leave him pretty beat up. And at the risk of getting fired, that's as far as I'll go with it, but it was a long time.
The "long time" reference is to how many hours Padalecki has to sit in the makeup chair to show how much he is put through the ringer. I know from personal experience that it takes about two hours to make you look dead with a caved-in skull. It sounds like he was in the chair far longer than that.
Supernatural returns March 29th with the animated special on the CW.
Enjoyed this article? Share it!