We are officially coming up on the three-year anniversary since TNT announced that director M. Night Shymalan (Glass) would executive produce a new horror programming block that included his series take on the classic EC comic book series Tales from the Crypt – and it's been a rough three years.
Four months after that announcement, TNT announced that it had ceased development on the series citing the ongoing and still unfinished business of securing rights. In June 2017, TNT and TBS President Kevin Reilly pretty much announced the project dead – but Shymalan still held out hope, though was already seeing the problems ("I really want to do that and hopefully I still will, but it's hugely complicated.")
Well, a little over a year later it looks like there's one horror neither Shymalan nor The Crypt Keeper could overcome…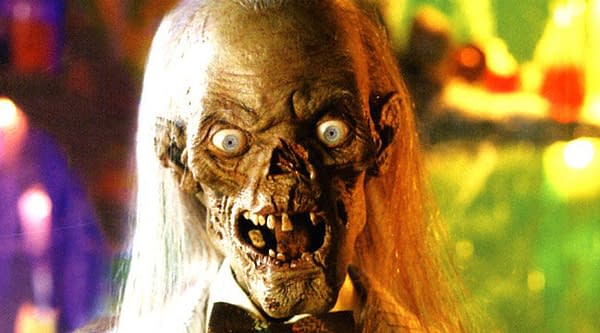 The Hellmouth of Legal Rights Litigation!
During an interview with the director as part of his promotional tour for his Ubreakable/Split spin-off sequel Glass, our friends at Digital Spy asked Shymalan for a prognosis on the project – and his response seems to shovel the last pile of dirt on the reboot:
"I think it's dead," he admitted to us. "We tried everything that we could. That was so mired in people that had rights to it, constantly mired from the original comic books to the people that did the original show and that was a very contentious era for that show and who was involved and all the stuff that had nothing to do with me, a generation before me.

I begged them, 'Please just give me the rights, we'll do it this way, you're going to be really happy'. But it didn't work out that way and here we are."
While there's always a chance the project will rear its head again like the final minutes of a slasher movie when you think the killer in the clown mask is dead, you can't help but feel for Shymalan – who seemed excited at the series project when first announced:
"To be part of such a beloved brand like Tales From the Crypt, something I grew up watching, and to also have the chance to push the boundaries of genre television as a whole, is an inspiring opportunity that I can't wait to dive into."
Enjoyed this article? Share it!