The Flash Season 5: How Will Iris and Barry Deal with the Mysterious Girl
This week's season finale of The Flash revealed the identity of the mysterious girl (Jessica Parker Kennedy) and gave us a hint that she is going to be a big part of season five. Just how big remains to be seen, but if the last line about her having made a "big, big mistake" is any indication, she'll be around when the new season begins. Spoilers ahead if you haven't seen the finale.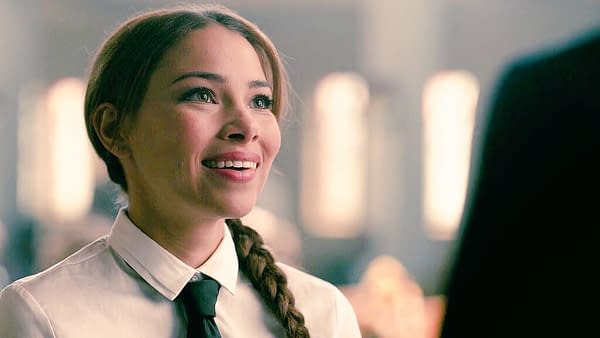 If you've seen the episode, you know that she dropped the bomb that she is Nora West-Allen, daughter of Barry (Grant Gustin) and Iris (Candice Patton) from the future. We also saw that she is a speedster and helped Barry stop the falling S.T.A.R. Labs satellite. But how are Barry and Iris going to react to meeting their daughter, especially Barry who knows the consequences to time travel? Executive Producer Todd Helbing talked to EW.com about it:
If you can imagine having one of your children showing up who's already an adult, who's around the same age as you, it's gonna be a little weird for them. But there's this huge emotional component of this finale — Iris makes a comment about how they're next to have a kid, and then their kid shows up a little sooner than I think either of them were expecting and under quite a bit different circumstances. So it's going to take a while for them both to get used to her being around. And then on top of it, there's the complications of all the consequences that are going to come from her going back 30 years.
So, yeah… seems like we're going to see a lot of Nora in the future. And the age question above. Gustin is 28, Patton is 29 while Parker playing their daughter is 33.