"The Good Place": Austin 3:16 Says Chidi Better Watch His Back [VIDEO]
Don't get access to Twitter in The Bad Place? That's okay! I'm here to fill you in on what you may have missed heading into this week's season premiere of NBC's The Good Place. No better place to start then with USA Network's official social media, which posted a video of none other than The "Stone Cold" Steve Austin calling out none other than our very own Eleanor (Kristen Bell) for having a crush on him.
What's even better? He called her a (we want to make sure we get this accurate) "legit snack"!
In case you're wondering what the connection to USA network is (since The Good Place is on NBC), USA is home to WWE – so it looks like all of Eleanor's quips in The Good Place have finally caught the attention of one very chilly-in-ring wrester-friend.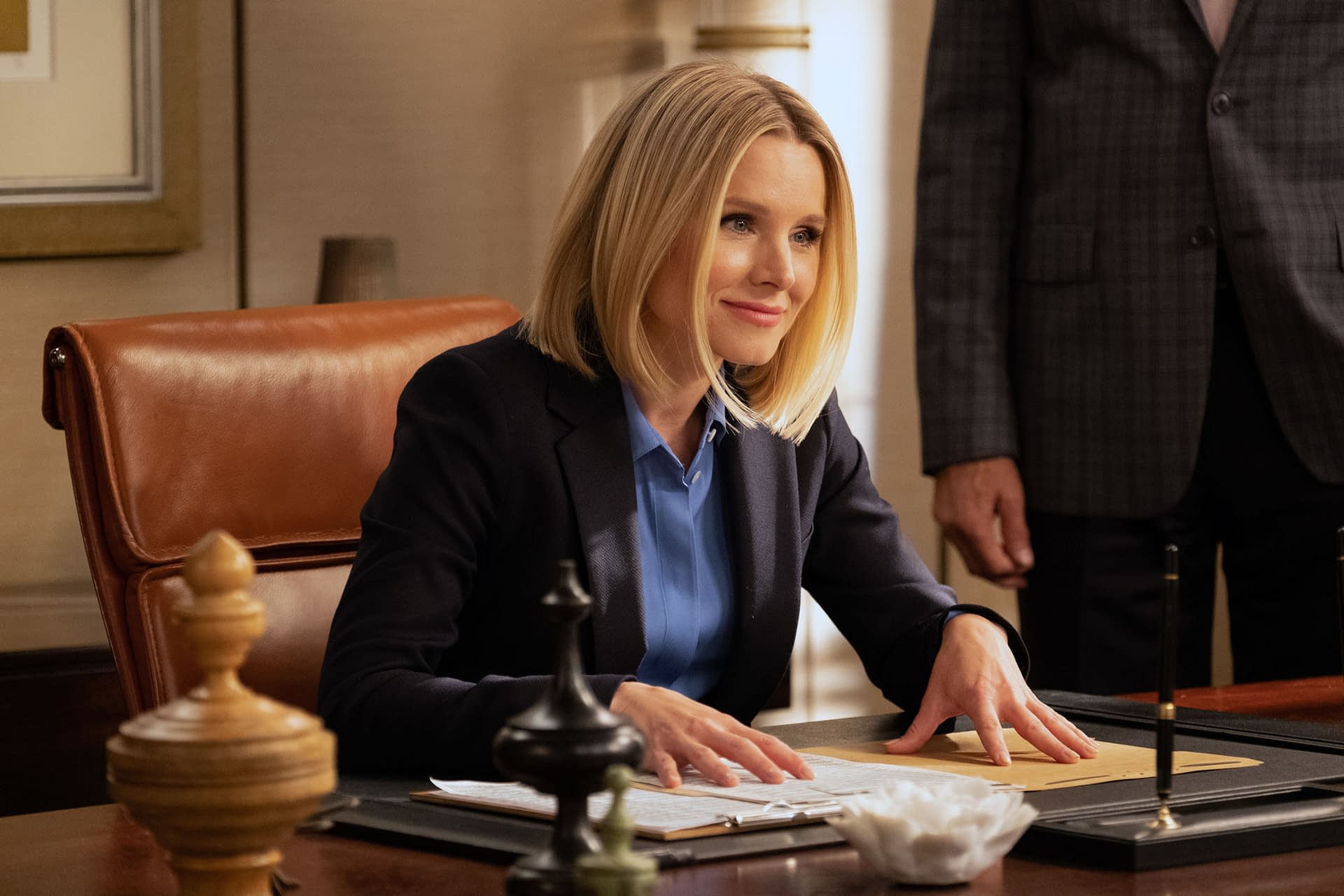 The Good Place returns this Thursday with their fourth and final season premiere. Now Austin has officially retired from the ring – but it turns out that even in retirement, he's still pretty "stone cold". What am I talking about?
Austin has a new show – Straight Up Steve Austin: a different take on the talk show-type thing where he interviews a number of his celebrity friends… and of course, it found a home at the USA Network.
They have about a month's worth of shows already up on their website to stream, with guests like WWE wrester Becky Lynch, actor/comedian Rob Riggle, Impractical Jokers star Sal Vulcano, and NASCAR legend Dale Earnhardt Jr. It's a pretty solid show – at least as solid as Stone Cold Steve's pecs. What? Retirement has treated him well!
I'm sure Eleanor is celebrating the affirmation that she is indeed a legit snack – hopefully we'll all still be celebrating after Thursday night's episode!
"The Good Place" season 4, episode 1 "A Girl From Arizona": With Eleanor assuming the role of the architect, the group adapts to the challenges facing them when four test subjects inhabit a new neighborhood under their supervision.