The Great North Season 3 Episode 16 Review: Surviving Anchorage
A choir learns that sexually explicit songs may not be the best for a funeral in the latest episode of FOX TV's The Great North.
---
FOX's The Great North showed us a great set of lessons in parenting in a cozy and funny episode with "Great Bus of Choir Adventure." In this sixteenth episode of season three, Wolf (Will Forte) and Honeybee's (Dulcé Sloan) parenting skills are put to the test when a show choir crashes outside their home. Beef (Nick Offerman) takes Moon (Aparna Nancherla) on a surprise trip. Some minor spoilers may be ahead, so consider this your fair warning before reading any further…
The Great North brings out the important point that Moon and Beef spending time together in the wilderness makes a lot of sense, but the twist makes it much better for Moon in the long run. I love the differences seen in the parenting styles of Wolf and Honeybee as they play house while Beef and Moon are away. It's something we've seen randomly in ABC shows like The Parent Test. It's a fun way to poke at both restrictive and absent parenting seen in other programs.
The chaos that ensued with Honeybee and Wolf attempting to parent both the Tobin kids and the random acapella group that arrived was hilarious. It was fun seeing the couple sort of blend parenting styles together and end up having a fairly honest conversation with Ham and Judy. I also agree it's best to be aware of potentially haunted porcelain dolls. You never know if the little assholes will attempt to strangle you. The addition of the wigs on Honeybee and Wolf made the discussion a whole mood, and I only hope Wolf wears more like that one in the future.
This episode of The Great North potentially had some of the funniest songs included. That says a lot when past songs included corndogs and such. Ending the episode with credits rolling over the sexual funeral jingle was a fantastic choice. Overall, this episode wasn't one I'd add to a list of favorites from this season… but it got very close. The moments between Beef and Moon were amazing, along with the singing group, The Ketchikan-Dos. The musical moments are often absurd and full of genius writing, this episode didn't disappoint in that area, and I'm happy we got more of that in the most random way possible.
The Great North Episode Boat Name & Wolf's Shirt:
"Knot That Innocent"
"The Gas Station"
The Great North Season 3 Episode 16
---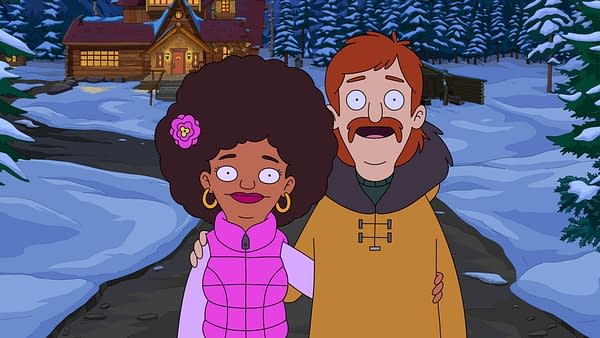 ---
FOX TV's The Great North, S03E16, "Great Bus of Choir Adventure" was a fun and cozy episode making its own place in this season, and while it may not hit it out of the park in some scenes, it makes up for that in embracing its musical strengths.
Credits
---
---
---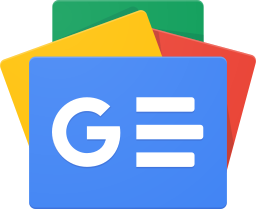 Stay up-to-date and support the site by following Bleeding Cool on Google News today!