The Last of Us Director on Developing Bill & Frank's Relationship
The Last of Us E03 director Peter Hoar discusses Bill & Frank's relationship and how Nick Offerman & Murray Bartlett made it work so well.
---
To say that HBO's third episode of The Last of Us was a masterpiece would be an understatement. It's thanks to the efforts of creators Craig Mazin and Neil Druckmann; actors Nick Offerman and Murray Bartlett, who played Bill and Frank, respectively; and director Peter Hoar, who's worked on critically-acclaimed LGBTQ series HBO Max's It's a Sin and Netflix's The Umbrella Academy. Hoar talked about handing the original storyline expanded upon the series' biggest deviation from the Naughty Dog PlayStation games to date in the episode "Long, Long Time."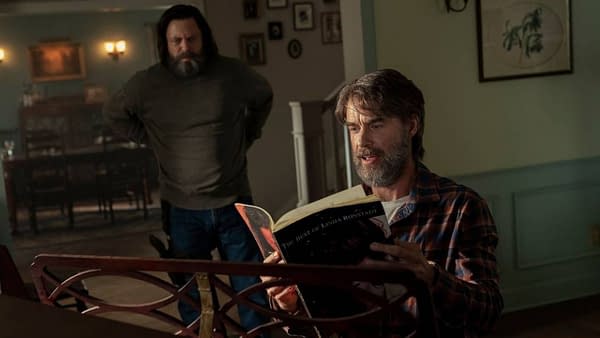 "I've been asked if was worried about it being so different from the game," Hoar recalled how he approached the challenge of the episode. "I just read Craig's scripts. They're so good, so clever, and so warm that I actually forgot that it was so different. It was only really when Bill is shot, and you think, Oh, God. It's Bill that's gonna go. It's not Frank; it's Bill. And then the very next scene is Frank on the porch, in a wheelchair."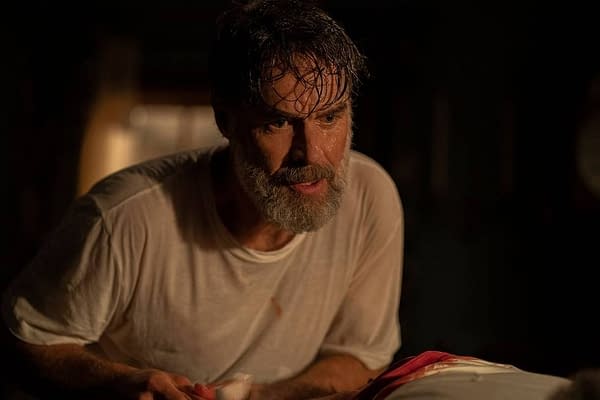 Hoar references the dramatic differences between the 2013 game, where the player took on the role of Joel, who had to retrieve a car battery with the help of Ellie and Bill, but the HBO series primarily focused on Bill and Frank's relationship instead. "You're thinking so hard about what happened and how it happened and what happens next, and then suddenly, they're quite old. I think I forgot that we were in a completely different scenario to the game, and I just went with it. I never worried that it was that different. Neil was the first person that said, not to me, but to the world, 'I'm not sure that the fans will like Episode 3 because it's very, very different.' I was like, 'Oh no! Don't say that, Neil!'"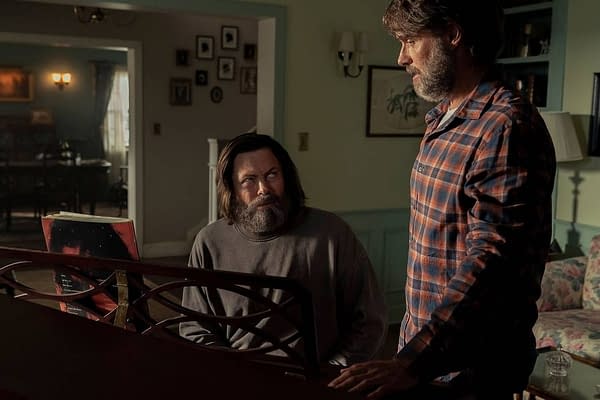 Offerman and Bartlett came from different places as actors. "They were both so keen to do right by it. Murray totally committed, but as a gay man playing a gay man, this was not a new idea for him. It was emotionally driven and emotionally taxing for him, but he was playing a character that he understood, and he knew," Hoar explained. "For Nick, it was very much a different person. But at the same time, we didn't get Nick Offerman to not have some of him in it as well. Because that is Bill — Bill is complicated. I would definitely argue that Bill doesn't come across as a gay man. It's a little less binary than that. He is a man who never really discovered himself. He lived in a world of mistrust. He lived with his mother for a certain long number of years, she then died, and he had the house. He pulled himself away from society."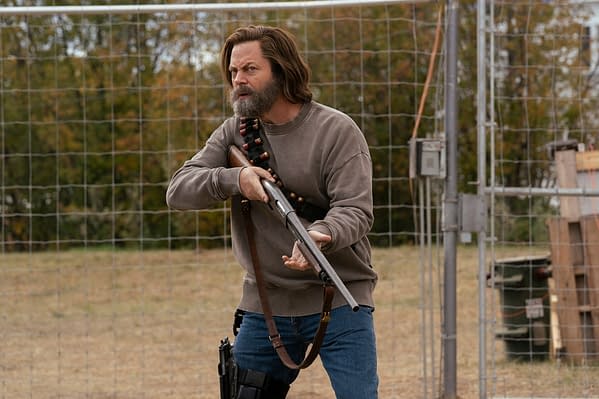 Hoar wanted to make the process as organic as possible. "[Bill] was never going to naturally discover who he was to fall in love with or who he found attractive until Frank came along. And even then, it wasn't just about being a man; it was because he was Frank," he said." It was because Frank is Frank. I felt like it was about making sure to keep reminding them all of that. It's not as complicated, perhaps, as it sounds. It's about heart and love and truth. They are kind and gentle to each other. Middle-aged men falling in love, you don't get that all the time, so I think that was nice. They're just such professionals. They didn't need much help and guidance other than just feeling good every day about what we were doing. Sometimes you have to sort of trick the rest of the world into watching these things before they're like, 'Oh, my God, it was two guys. I just realized.' I think then they might understand that it's all real. It's just the same love."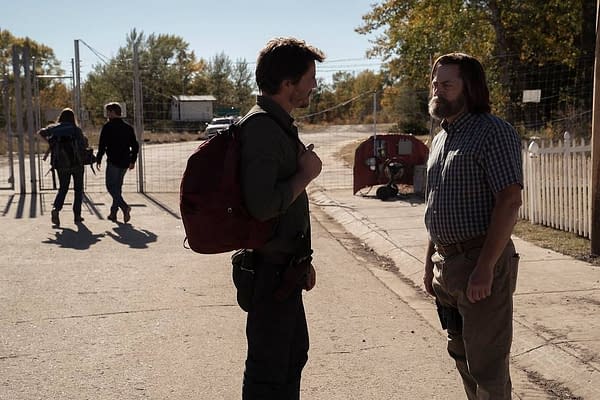 For more, including how Hoar broke down his final shot of the episode, Linda Ronstadt, reception, and if he'll return for season two if asked, you can check out the rest of the interview here. The Last of Us airs Sundays on HBO.