"The Walking Dead" CCO Scott M. Gimple Updates Rick Grimes Films: Familiar Faces, Script, Story Scope & More [PREVIEW]
While the cast and crew of AMC's The Walking Dead enjoy the response they've been getting for the tenth season, life in the franchise's universe has become a lot like the NFL: neither have off-seasons anymore. With a strong ensemble cast (and a "Big Bad" fronted by Samantha Morton in an award-earning turn as Whisperers leader Alpha) and richly layered writing, showrunner/executive producer Angela Kang did the near-impossible: made the show feel fresh and dangerous again.
And we haven't even mentioned Fear the Walking Dead season 6, the premiere of The Walking Dead: World Beyond, and the upcoming Rick Grimes (Andrew Lincoln) films.
Following up on his look at the future of the "mothership" series as well as the upcoming spinoff, Walking Dead chief content officer Scott M. Gimple continued his sit-down with EW to fill in as many blanks as he can on the upcoming films: from script and director updates to what fans can expect on the screen – and when:
● Revealing that "the past year in a lot of ways has been R&D on a lot of aspects of it", Gimple says that the script is in its "refining" stages and that it's "coming together amazingly" – though a director has not been officially chosen:
"We are currently refining it. I don't want to say much more than that. It's coming together amazingly, but we're trying to make this very special for everybody involved and we're holding our feet to the flames. It's an incredibly deliberate process right now."
● The current "plan right now" is for there to be three films, and those films will be released in movie theaters first: "This is a movie that's going to be watched in the movie theater. Eventually you won't need a movie theater to see it, but more in line with how movies work."
● Gimple would neither confirm nor deny that Danai Gurira's Michonne was coming aboard the film trilogy – not looking to undercut Michonne's final story arc on The Walking Dead:
"I don't want to get ahead of The Walking Dead. I don't want people already looking to what Michonne might or might not be doing next. She has an amazing story coming up on Walking Dead that informs everything moving forward, but I don't want to get ahead of that. We worked real hard on that."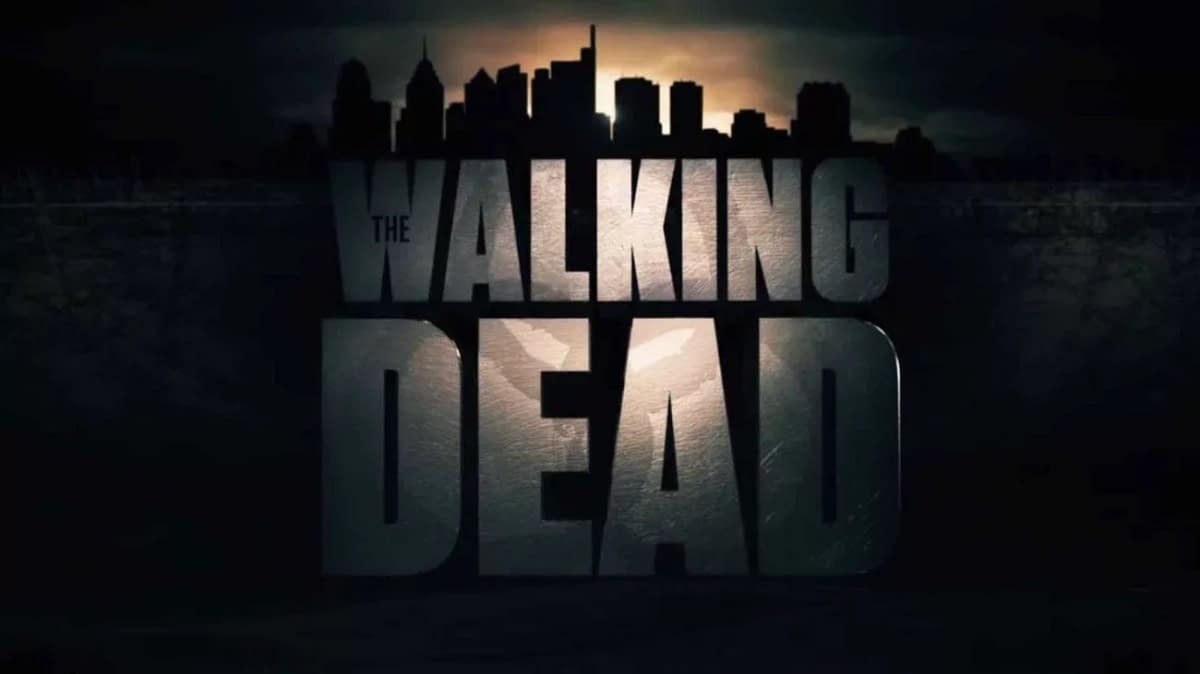 ● What about the chances of other TWD characters showing up – like Heath (Corey Hawkins)? Unfortunately, that's a bit of clarity Gimple can't/won't offer quite yet: "I can't even give you a definitive thing because we really are playing around with it a little bit now. We have a terrific area and direction we're moving in, but we're playing around with various aspects of it."
● As far as Rick goes, his biggest challenge is going to be finding a way to survive in a much larger and different world – thankfully, his "colorful" past has prepared him for some of it:
"Rick will be challenged in different ways that, in some ways, everything that he's been through has sort of prepared him for. It's a much larger world than one that he had been operating in, and that was challenging in and of itself. Now things are heightened, and just as we're going to the movies — and it is the movies proper, suitably wide screen — we're going to be filling that screen with a brand new world."
● One thing Gimple wants to make clear to TWD fans: the films aren't just going to be bigger-scale versions of an episode – for the team, it's abiut presenting fans something new, different, and refreshing that justifies a trip to the theater:
"The scale is bigger and the budget is bigger, and it's The Walking Dead, but heightened, both in the narrative themes, but also in just what we see onscreen. I say heightened, but I should also say it's also very different. It's not going to be the exact same thing we saw on television, just larger. We are going in some wild new directions. Movies are a different beast than television. Television is like, boom, we're done. Movies, to calibrate an hour and a half, two hours is no joke, and it's been a lot of fun, but it's a real challenge and we take it very seriously for the fans. We really want to deliver them something special, something worth their trip to the movies. We're trying to be very deliberate and deliver something new."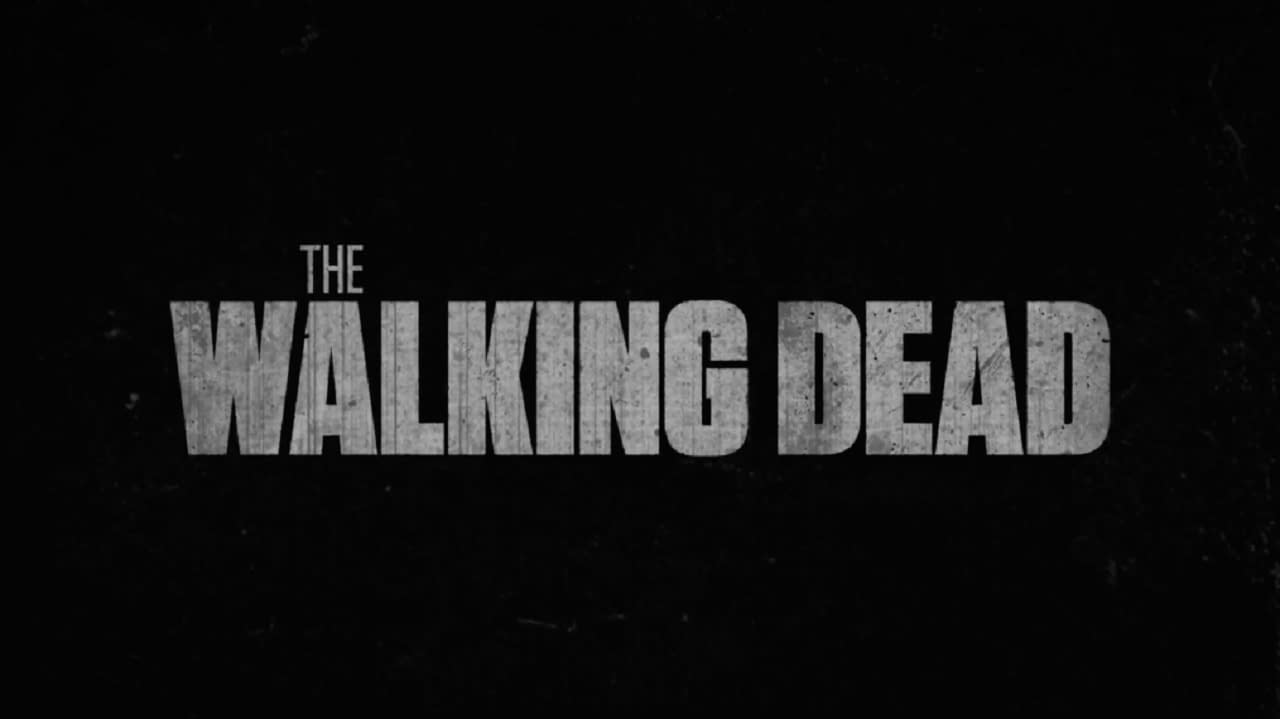 When AMC's The Walking Dead returns for its second-half of season 10, our group of survivors are trapped… some in the confines of a cave filled with walkers… others, in a spiral of suspicion and grief — all orchestrated at the hand of Alpha, who continues to prove the Whisperers are always watching and one step ahead of the communities. Through this conflict and all they've lost, a few still hold onto hope, especially Eugene, who believes the mysterious voice he spoke with on the radio may lead to their world getting bigger once again.

But with the Whisperer War upon them, the collective communities must come together and possibly sacrifice all they have to find a way to silence the Whispers once and for all. Otherwise, Alpha will ensure they face a certain doom.
We didn't mince words over how impressed we were with season opener "Lines We Crossed" (check out our review here). Then we had Morton, Ryan Hurst, and Thora Birch raising the bar even higher with "We Are the End of the World" (check out our review here), – offering up some Whisperers backstory.
"Ghosts" elevated the paranoia as Melissa McBride continues delivering an award-winning performance (that review's here) – while "Silence the Whisperers" proved once again why it's "In Michael Cudlitz, We Trust" (review here).

"What It Always Is" had a now-free Negan (Jeffrey Dean Morgan) beginning his redemption arc (???) while Alpha raised the stakes against our survivors (review here).
"Bonds" had Negan being tested, Carol (McBride) and Daryl (Norman Reedus) possibly making matters worse for the community by "picking up" a Whisperer, and Eugene (Josh McDermitt) reaching out… and getting a response.
"Open Your Eyes" (review here) saw our theory about Siddiq (Avi Nash) completely, totally, and tragically put to rest. That brought us to midseason finale "The World Before" (reviewed here), as the drumbeats of war grew louder.