The Walking Dead: Greg Nicotero Teases Jaw-Dropping Season 10 Finale
Leave it to The Walking Dead season finale director Greg Nicotero to know just the right words to get fans excited for the series' return (whenever that may be). We've been passing the time waiting for news on when the mothership series will finally wrap up its tenth season, when Fear the Walking Dead will be back for season 6, and when The Walking Dead: World Beyond will begin its journey. When it comes to The Walking Dead, you really can't blame viewers: when we last left our heroes, Judith (Cailey Fleming), Negan (Jeffrey Dean Morgan), Gabriel (Seth Gilliam) and more found themselves cornered in an abandoned hospital with a Beta (Ryan Hurst)-led horde of walkers on all sides. The only way out? Daryl (Norman Reedus), Carol (Melissa McBride), Kelly (Angel Theory), and others are going to have to sport "walker guts" and make their way through the horde to get to the others. Does anyone get the feeling that not everyone's making it through it without becoming a walker themselves?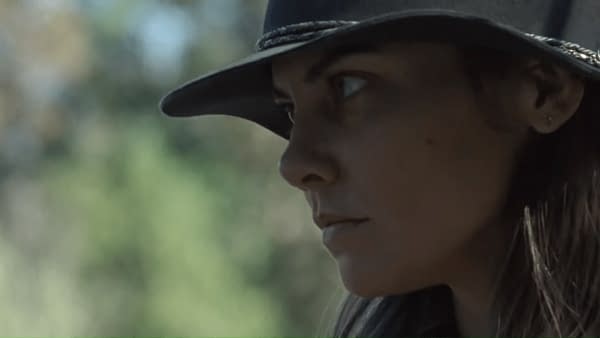 Speaking with FANDOM recently, Nicotero explained why "A Certain Doom" was one of his favorite episodes from the season: "What's great about our show, and what Angela [Kang, showrunner] has done so well, is really kept the momentum of the story moving forward. Where we last left everyone was that Beta and the horde was surrounding the tower, and the finale picks up right where we left off." The director reveals that a number of characters' storylines are touched upon in the finale, including the return of a very familiar and beloved name: "There's a lot of character storylines that are [addressed], you get little bits of information here, here, here, and you want to end that chapter and start the next chapter in the finale. We address lots of stuff with Daryl, lots of stuff with Negan, lots of stuff with Beta, lots of stuff with Carol. I think it's already been revealed that Maggie's return is in the finale, and it tees us up so well for Season 11 that it's a little agonizing for me to not be able to talk about it. Because the last two minutes of the finale, people's jaws are gonna drop."