"Toys That Made Us" Season 3: Like a Warm Blanket For Toy Fans [REVIEW]
Toys That Made Us is finally back!
The popular continuing Netflix series makes its triumphant return today with Season 3, and boy did we miss it. The show returns with four new episodes focusing on four behemoths in collecting circles: TMNT, Power Rangers, My Little Pony, and pro-wrestling. These are four of the most-requested subjects since the show made its debut in 2017, and while there have been some changes to the format, fear not loyal viewer. I am here to tell you that these four episodes are just as enjoyable as ever.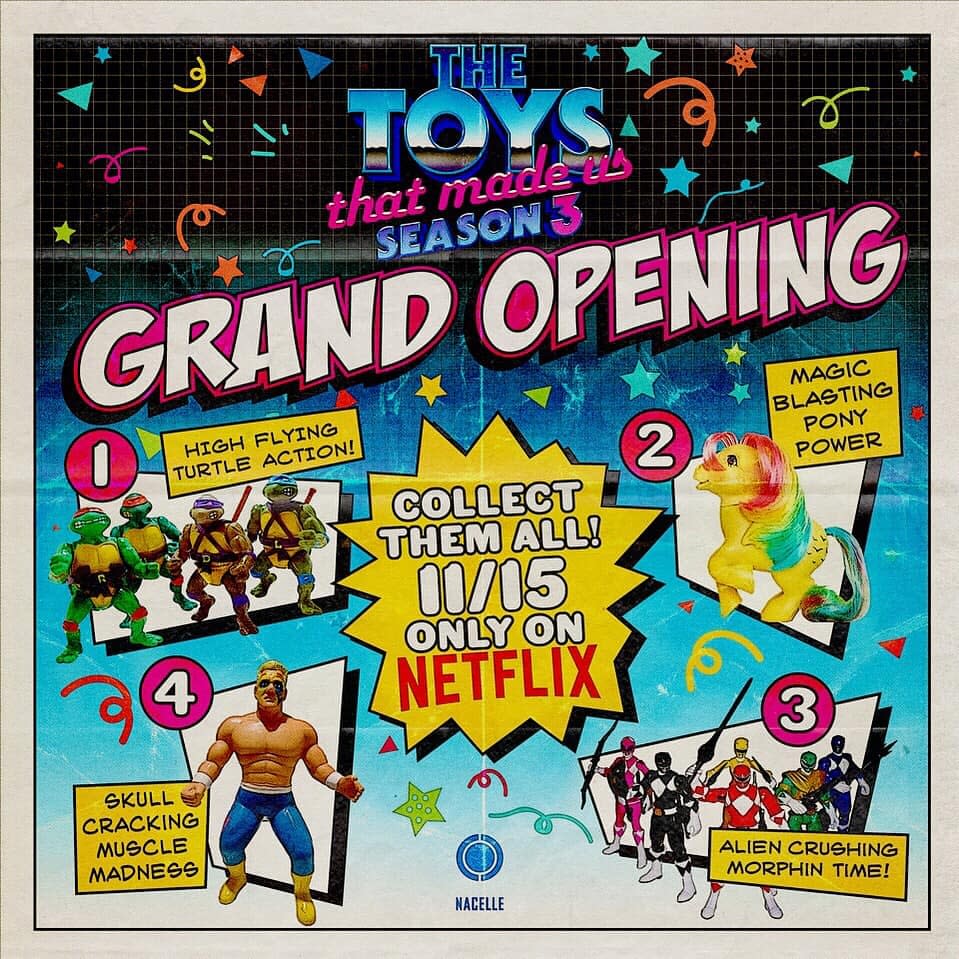 Of the four episodes, the one that will get the most attention and rightfully so, is the TMNT episode. This is the one that shows off what the show as become now the best. Gone are the reenactments, replaced by longer interviews and longer looks at what made each toy line popular in the first place. Longer toy segments lead to more great info, like how the first TMNT toy was created and driven around in a car, and how scary it looked.
Toys That Made Us works best when it plays on our nostalgia and gives emotional weight to the subject at hand. The reunion between Kevin Eastman and Peter Laird at the episodes end will really tug at your heartstrings, and these episodes are full of moments like these. Other highlights include feisty on camera interviews with My Little Pony creators, toy makers that want to be wrestlers, and enough awesome Haim Saban footage to make you laugh for days.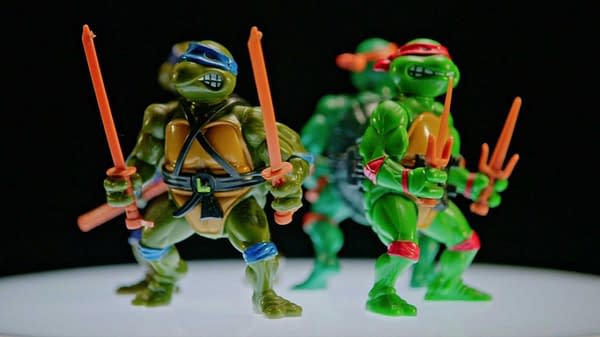 And the toys! So many awesome toys to look at. Creator Brian Volk-Weiss promised us that we would have tons of things to drool over, and he wasn't kidding. I will say that yet again, the modern lines for most of these subjects are mostly ignored again. I understand that the bread and butter is the vintage lines that started it all, but with wrestling for instance, Mattel has been at it for ten years now, and have been making some of the best wrestling figures ever to hit the market.
Sure, LJN and Hasbro are great, but a little further look into Mattel would have been nice. My Little Pony: Friendship is Magic gets its fair shake, as it should. But even the more modern TMNT and Hasbro's new Power Rangers lines are only briefly touched upon, which is a shame.
That being said: Toys That Made Us season 3 is a home run. All four episodes are full of great information, presented in one of the most entertaining formats around, and featuring great personalities talking about the figure lines we love. What more can you ask for?
Toys That Made Us Season 3 is now streaming on Netlfix.