'True Detective' Season 3, Episode 7 "The Final Country": The Old Man Detective Agency Rides Again [REVIEW]
Wayne Hays (Mahershala Ali) and Roland West (Stephen Dorff) shamble out of a pristine field after interviewing a new lead in 2015 – backs bent with age, legs carrying the burden of decades of false starts, corruption, and broken friendships. "The Old Man Detective Agency" is back in action this week on HBO's True Detective – and in "The Final Country", we finally begin to get some answers that have been deceptively long in coming.
Nic Pizzolatto has had to work under a microscope for this third season of True Detective, and that microscope is being scrutinized by a lot of people who think they are smarter than he is, trumpeting their fumbling guesses as proof that Pizzolatto doesn't have any traction as a writer. In this modern, internet-fueled landscape, writing a show like True Detective and keeping it fresh would be a daunting task, especially with so many people invested in trying to crack the case you are trying to present.
So we have to give Pizzolatto some credit for saving Michael Rooker's mysterious new character until the last scene of the second to last episode. Internet sleuths had already exposed Rooker's involvement in the series weeks ago, since we can't actually allow ourselves to be surprised by anything anymore.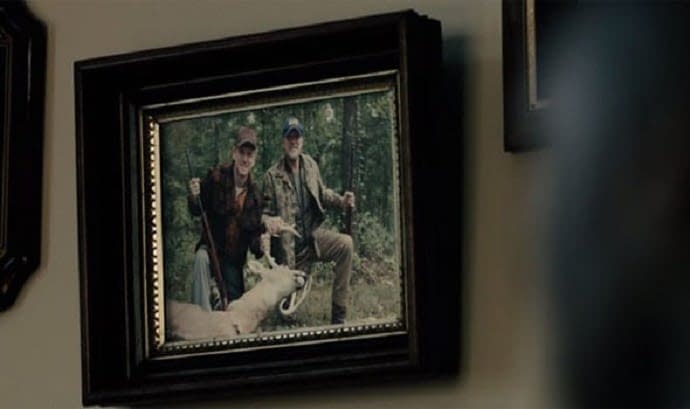 At first, Rooker's Hoyt felt like a shoe-horned plot twist, a last second attempt at throwing a twist in the bumpy road of this season's slowly unraveled narrative. But with a little reflection, I realized it was a necessary tactic in holding back that ace card: too soon a reveal and that crack team of internet sleuths would have flooded the webways with useless speculation.
It's time we gave True Detective a little room to breathe. This is a pot that's been set to boil for over a month, but that's not going to happen if we keep it under such close scrutiny.
That being said, let's take a look at some of the best "The Final Country" had to offer:
● Old Man Wayne counter-interrogating Elisa (Sarah Gadon) on her own show 0 and he's so damned good at it she doesn't even realize what's happening. It's a clever scene, with solid acting from Ali and Gadon. Anyone who thinks Hays is any less an investigator because of his dementia is in for a rough landing!
● Old Man Wayne turning his findings over to Old Man Roland before he forgets was a gut-punch: Hays' "just reward" for cracking the Purcell case may just be that he won't remember cracking the Purcell case.
● We commented earlier that the only good person on True Detective this season was Roland West. A good man doesn't beat someone quite like West beats Harris James (Scott Shepherd). It's a brutal beat down, fueled by a brutal manipulation on Hay's behalf that destroyed his relationship with West.
● We get a new timeline this episode, one that should come into play for season finale. Ali somehow manages to play 4 different ages of Hays believably – and it's a little unnerving.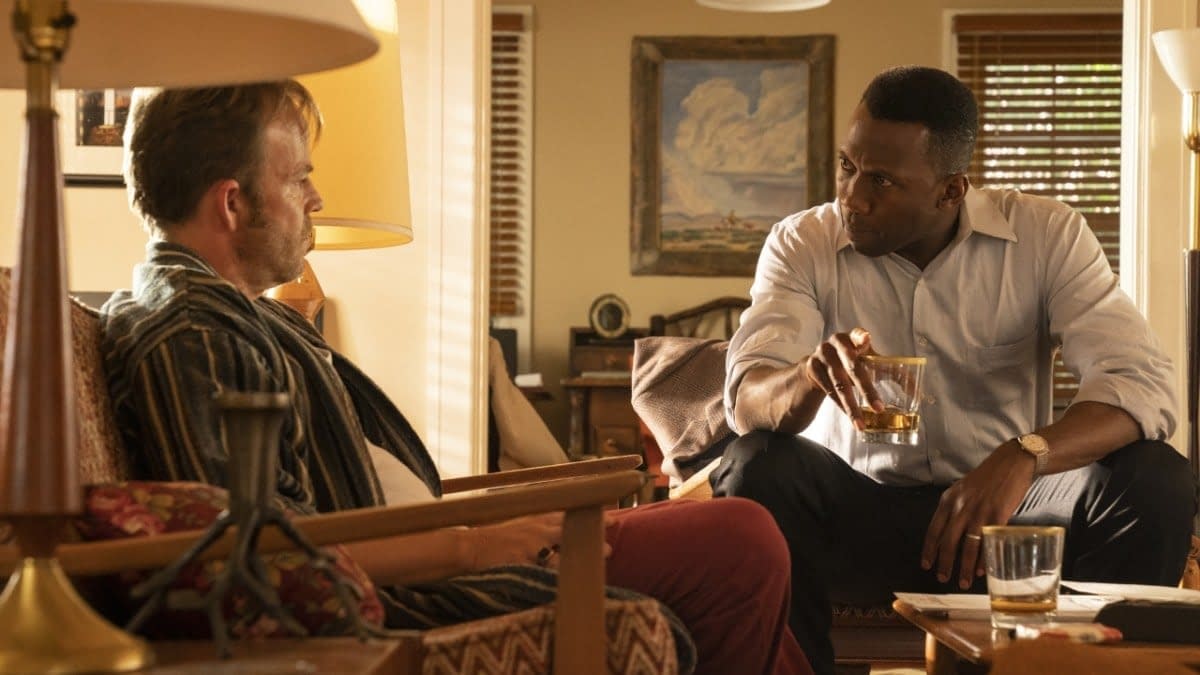 A week ago we pondered if True Detective could actually wrap up the Purcell case in 2 episodes, and now we firmly believe that it's possible. Perhaps if there had been a few more episodes like "The Final Country" along the way, we might not have had that worry at all.
We're not going to discuss spoilers this week, since the majority of this week's content is one giant spoiler. We'll save that for a giant wrap-up after the series concludes – since we are pretty sure there's going to be a lot to unpack!
Speaking of conclusions, we're a week away now from "Now Am Found" – the season finale of this agonizingly-slow-yet-oh-so-intriguing season of True Detective!
True Detective stars Ali as Wayne Hays, Dorff as Roland West, Carmen Ejogo as Amelia Reardon, Scoot McNairy as Tom Purcell, Ray Fisher as Henry Hays (2015), Mamie Gummer as Lucy Purcell, Josh Hopkins as Jim Dobkins, Jodi Balfour as Lori, Deborah Ayorinde as Becca Hayes, Lonnie Chavis as Henry Hays (1990), Rhys Wakefield as Freddy Burns, Greyeyes as Brett Woodard, Jon Tenney as Alan Jones, Sarah Gadon as Elisa Montgomery, Emily Nelson as Margaret, Brandon Flynn as Ryan Peters, and Michael Graziadei as Dan O'Brien.