Could The Undertaker Leave WWE for AEW?
Following news that Dean Ambrose will WWE when his contract expires in April (unless it's a work), the latest potentially major change to the pro wrestling landscape involves WWE legend The Undertaker. Dirt sheet reports have recently claimed The Undertaker will not have a match at WrestleMania this year, which isn't surprising considering the aging Dead Man hasn't exactly been performing at the highest levels in his most recent few appearances. However, this morning, the wrestling internet began to notice that The Undertaker doesn't have any references to WWE on his social media profiles but has added an email address for non-WWE events to book the Undertaker.
The move even seemed to shock Dave Meltzer, who reportedly questioned the status of Undertaker's relationship status with WWE on the latest edition of his paywalled Wrestling Observer Radio show, saying:
You know, usually he'd protect that gimmick and he wouldn't do a lot of public appearances, but now he's looking for public appearances. So I don't know what the relationship is with WWE.
It would be truly shocking to see The Undertaker part ways with WWE at this point, especially as he's one of the company's last remaining big names that they can induct into the WWE Hall of Fame, with some even speculating that could happen this year. Perhaps, however, Undertaker isn't quite ready to hang up the hat and trenchcoat he left in the middle of the ring after being defeated by Roman Reigns at WrestleMania 33 in 2017.
And if The Undertaker is looking for new opportunities, could he show up in the newly formed All Elite Wrestling? Speculating on whether wrestlers will jump ship to the company founded by Cody Rhodes and the Young Bucks with billionaire money mark Tony Khan has already become a cliche despite the fact that the promotion hasn't even held any shows yet, but there's no doubt that signing The Undertaker, even in his current dilapidated state, would bring a lot of attention to the wrestling startup.
AEW's big ticket sale party, in which they've promised a big announcement, is happening tomorrow in Las Vegas. Of course, if The Undertaker were to switch allegiences, he likely wouldn't be able to continue to use the Undertaker name, as it's still currently listed as a live trademark for WWE. What's The Mortician doing in the Elite Zone?!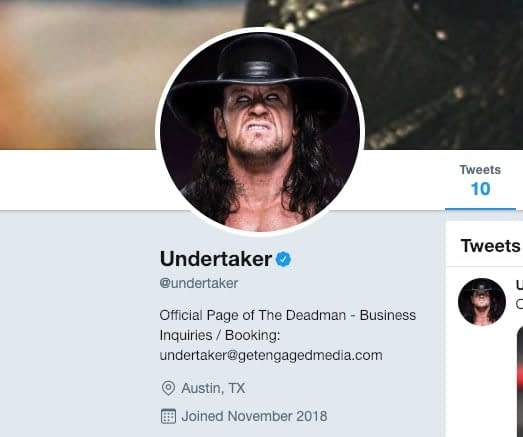 ---
---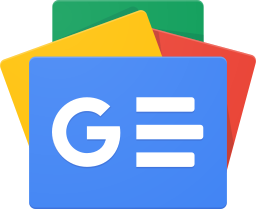 Stay up-to-date and support the site by following Bleeding Cool on Google News today!