The Walking Dead Season 9: Angela Kang On Why Less Negan (For Now) is A Good Thing
The Hilltop/Alexandria community continues to thrive, evolving into the society that Rick (Andrew Lincoln), Daryl (Norman Reedus), Maggie (Lauren Cohan), Michonne (Danai Gurira), and Carol (Melissa McBride) fought so hard – and sacrificed so much – to achieve. But much changed since the day Rick "died": scars literal and symbolic from past tragedies have divided the communities.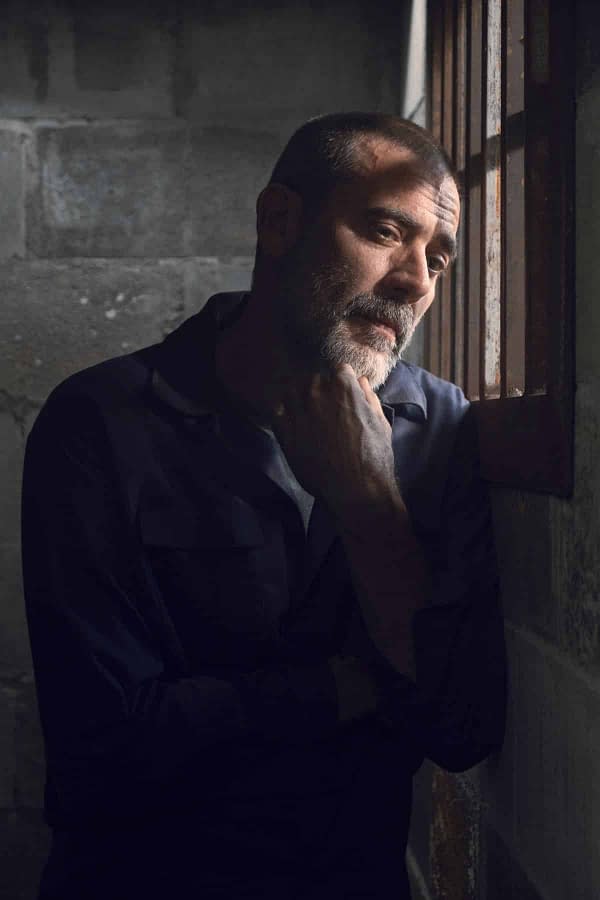 Now with the next generation of Grimes on the scene – Judith (Cailey Fleming) – the community begins reaching further out for survivors. But as the community welcomes a new group of survivors (Nadia Hilker's Magna, Angel Theory's Kelly, Lauren Ridloff's Connie, Eleanor Matsura's Yumiko, and Dan Fogler's Luke) within their walls, Gabriel (Seth Gilliam), Rosita (Christian Serratos), and Eugene's (Josh McDermitt) attempts to reach out to more surivivors could prove their downfall – as the whispers get louder…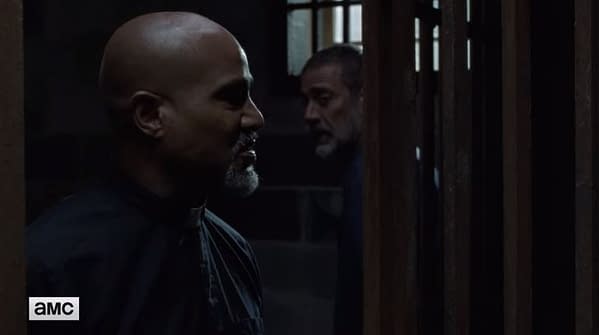 To say that AMC's The Walking Dead felt like a new series beginning with this season's sixth episode 'Who Are You Now?' is putting it mildly, as the show continues to evolve heading into the midseason finale (with an excellent Gabriel/Negan preview here). It's not just new characters (though that alone is a welcome breath of fresh air): the show has a different look, feel, and vibe to it – and did we mention sound? Go back and watch 'Stradivarius' again to appreciate the soundtrack to the Michael Cudlitz-directed episode.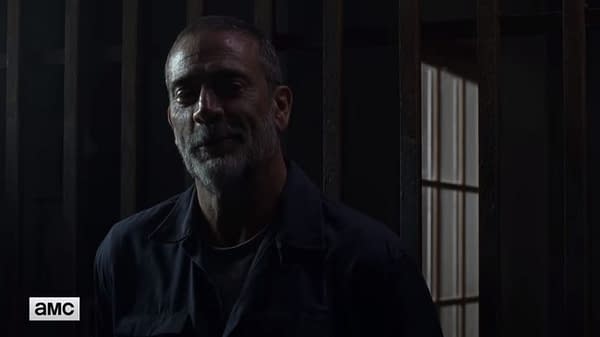 All of this is happening under the skilled, watchful eye of showrunner Angela Kang, a creative change agent who's done an amazing job blowing open the doors to the Walking Dead universe and making it accessible to curious viewers who haven't been around for the previous eight-season ride. One decision made early-on that's benefited the show was to give viewers less of seasons 7 & 8's "big bad" Negan (Jeffrey Dean Morgan) – not an easy one to make considering the both the character's and Morgan's popularity.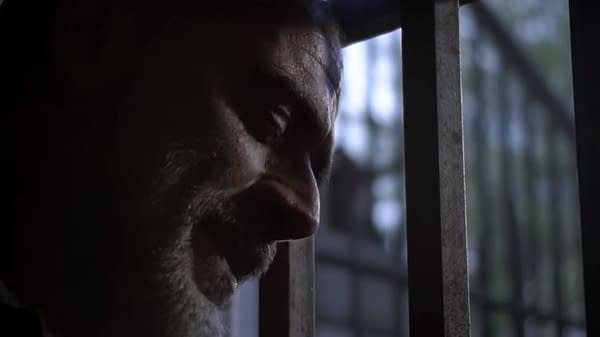 In an interview with CinemaBlend, Kang explained that while it was important for Negan's presence to still be felt, it was also important that both new and old characters be given a chance to have their stories told:
"I think it's because the last chapter of the story of The Walking Dead was this All Out War story that was so heavily focused on Negan and the Saviors. When I came into working on this season with the writers, I really thought, 'Okay, we've kind of told that chapter of the story, so let's see what our characters are up to now.'

Negan, and his legacy, is something that really hangs heavy over our characters. But I wanted to tell that story through what the others are doing. And I think that in a lot of ways, by having sort of key moments with him this season, those moments are very memorable. And I think Jeffrey does an amazing job, but we wanted to kind of show off a bit of an evolution with his character. I just felt that for the, for the way that the particular story was going this season, that less was more, you know?"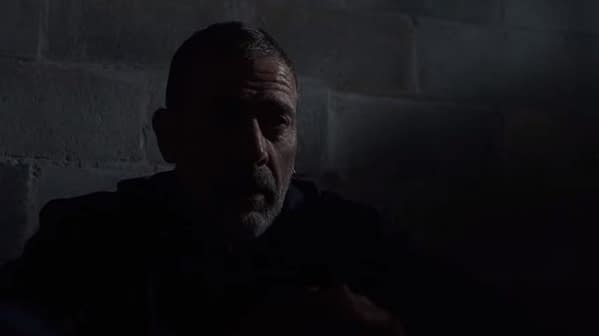 But as readers of the comic book series know (and viewers are now realizing), Negan's still got some old tricks up his sleeve – but is this still the "old" Negan?
"Negan definitely has his moments to shine, and he's got more coming up, but it was a conscious decision, just from a storytelling perspective of wanting to show where everybody was at in the aftermath of that war. And it felt more powerful to kind of focus on the people who were not in the prison cell, while also giving us an insight into Negan. From episode to episode, when we see him, he's definitely in a different place than we've ever seen him in the past."