The Walking Dead Season 9, Episode 8 'Evolution': Gabriel Pushes Back at Negan (PREVIEW)
The Hilltop/Alexandria community continues to thrive, evolving into the society that Rick (Andrew Lincoln), Daryl (Norman Reedus), Maggie (Lauren Cohan), Michonne (Danai Gurira), and Carol (Melissa McBride) fought so hard – and sacrificed so much – to achieve.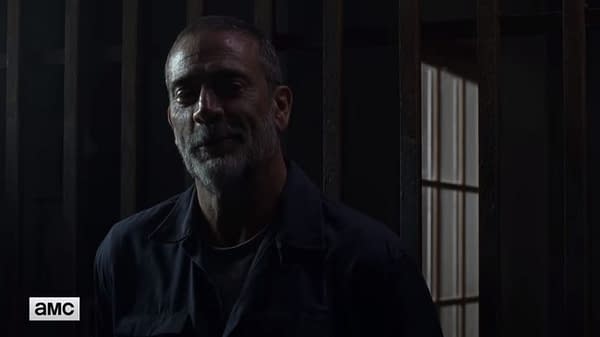 Now with the next generation of Grimes on the scene – Judith (Cailey Fleming) – the community begins reaching further out for survivors. But as the community welcomes a new group of survivors (Nadia Hilker's Magna, Angel Theory's Kelly, Lauren Ridloff's Connie, Eleanor Matsura's Yumiko, and Dan Fogler's Luke) within their walls, Gabriel (Seth Gilliam), Rosita (Christian Serratos), and Eugene's (Josh McDermitt) attempts to reach out to more surivivors could prove their downfall – as the whispers get louder…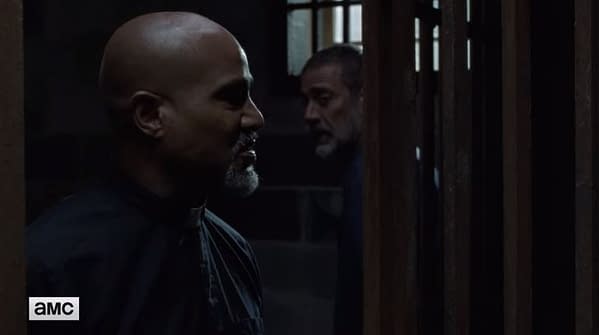 In the following preview for AMC The Walking Dead's eighth episode and midseason finale 'Evolution' (thanks to the fine folks at Screen Rant), Gabriel has reached his breaking point with Negan (Jeffrey Dean Morgan) as the ex-Saviors "big bad" realizes something (and someone) has the padre's attention – and concern:
The Walking Dead Season 9, Episode 8 'Evolution': A small rescue mission braves a dangerous herd in their hunt for a missing comrade, only to discover a surprising threat that could doom them all.

Last season brought the culmination of "All Out War," which pitted Rick Grimes and his group of survivors against the Saviors and their cunning leader, Negan. With Negan's life in his hands, Rick had a character-defining choice in front of him. By making the unilateral decision to spare Negan, Rick upheld the values his late son, Carl, championed in order to build for the future, but created conflict within his group.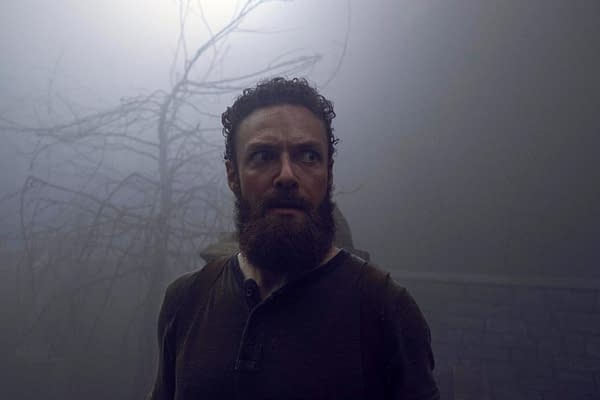 Now, we see our survivors a year and a half after the end of the war, rebuilding civilization under Rick's steadfast leadership. It is a time of relative peace among the communities as they work together, looking to the past to forge the future, but the world they knew is rapidly changing as man-made structures continue to degrade, and nature takes over, changing the landscape and creating new challenges for our survivors.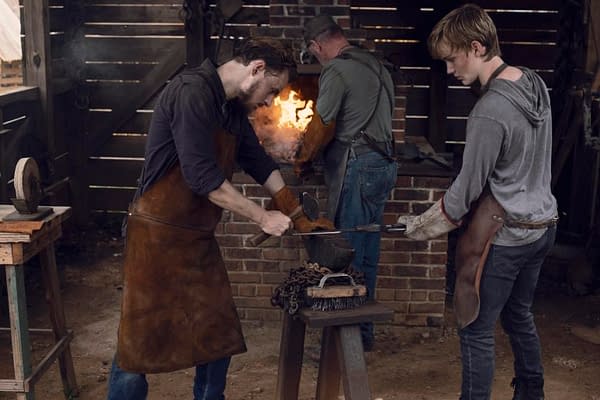 As time passes, the communities confront unexpected obstacles, danger, and of course, walkers, but nothing quite prepares them for the formidable force they are about to encounter, which threatens the very idea of civilization that our survivors have worked so hard to build.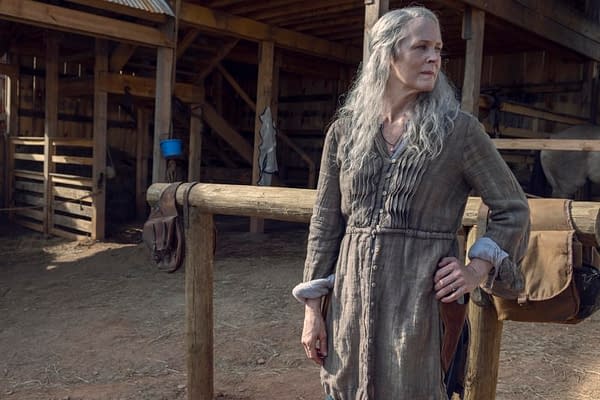 Based on the comic book series written by Robert Kirkman and published by Image Comics, "The Walking Dead" reigns the number one drama on television among adults 18-49 for the last six seasons. The series is executive produced by chief content officer Scott M. Gimple, showrunner Angela Kang, Robert Kirkman, Gale Anne Hurd, David Alpert, Greg Nicotero, Tom Luse, and Denise Huth.