'The Walking Dead' Season 9, Episode 10 "Omega" (Bring Out Your Dead 910! Live-Blog)
Now that AMC is done being all nice and stuff by letting AMC Premiere members get a week's head-start on the mideseason return of The Walking Dead season 9 (and make sure to check out our review of 'Adaptation' here), we can get back to a little "communal" love live-blog style starting tonight!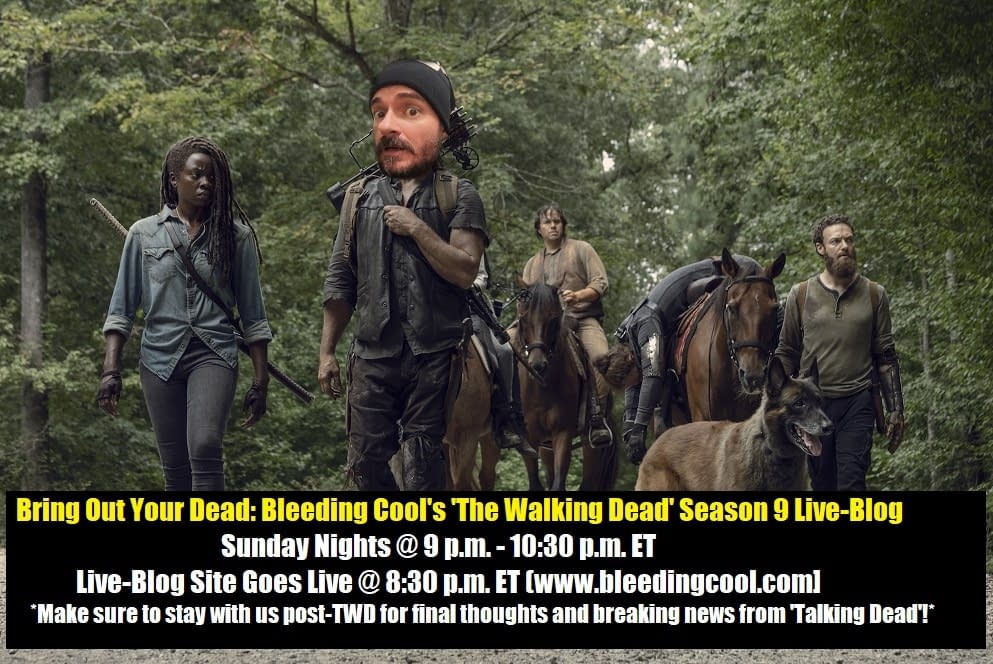 That's right! Bring Out Your Dead: Bleeding Cool's The Walking Dead Live-Blog is back tonight – and every Walking Dead Sunday night – starting with our little "pre-game" at 8:30 p.m ET before charging head-long into our live-blog coverage beginning at 9 p.m. ET. After the show, hang out with us a little longer as we share our thoughts on the night's developments and offer up some predictions on what's still to come – and to see if Chris Hardwick has any news to break on Talking Dead.
The Walking Dead s09e10 "Omega": A new arrival at the Hilltop opens up about the leader of a group of mask-wearing savages; a search party sets out on a daring mission to find two missing friends.
● This page should update…but just to be on the safe side I strongly suggest you refresh every now and then to make sure because I've been known to ramble often and quickly.
● If you're going to social media to talk about what we're talking about, go with: #TWD and #TWDBC.
● While you're waiting (or if you just need a breather from my raw, uncut cult-of-personality), check out some very cool Walking Dead universe extras below. The cast and creators of AMC's The Walking Dead discuss Negan's (Jeffrey Dean Morgan) brief escape from Alexandria, and what the survivors know–so far–about the Whisperers:
In an episode filled with some "must-see" moments, here's a look back at Daryl's (Norman Reedus) interrogation of imprisoned Whisperer Lydia (Cassady McClincy):
Go behind the scenes with the three well-trained dogs that cornered Negan on-screen:

The second half of "The Walking Dead" Season 9 finds our groups of survivors, both old and new, continuing to deal with the impact of events that took place during the six years that have passed. Since the disappearance of Rick, many of these characters have become strangers to each other, and in some ways, strangers to themselves.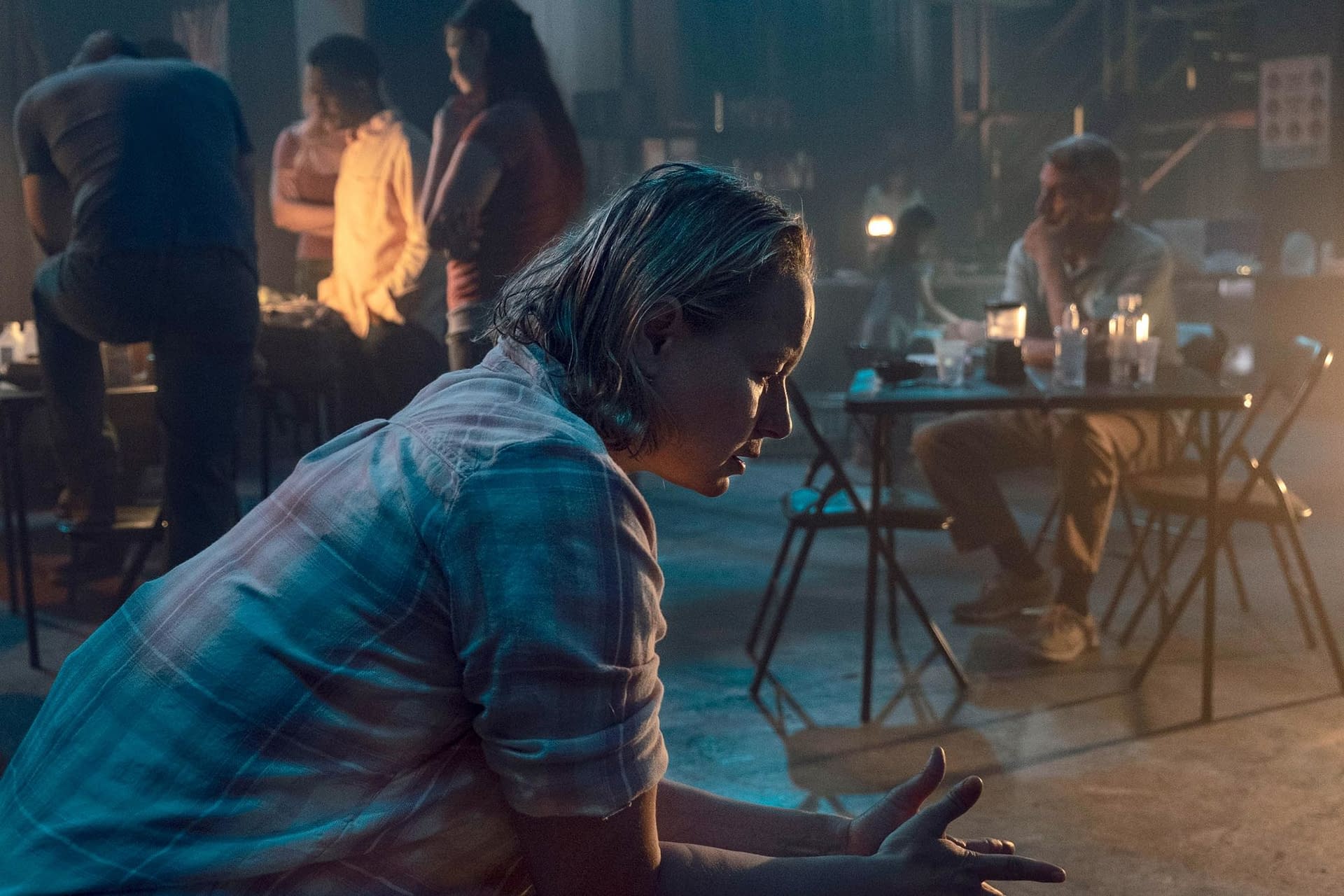 What they do know is that they are in undeniable danger. They will soon realize the world just beyond does not operate as they thought. The group's rules and ways of survival no longer guarantee their safety. A whole new threat has crossed their paths, and they soon discover it's unlike any threat they have encountered or endured before. The group will start to question what they think they see. What may appear to be normal in this post-apocalyptic world could actually be more disturbing and terrifying than when the apocalypse first broke out. All that is certain is the stakes are high and numerous.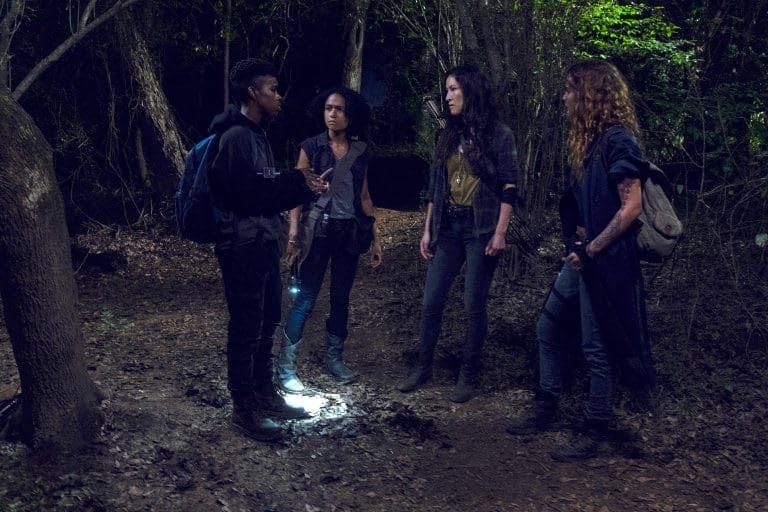 Based on the comic book series written by Robert Kirkman and published by Image Comics, "The Walking Dead" tells the story of the months and years after a zombie apocalypse and follows a group of survivors who travel in search of a safe and secure home. The series is executive produced by chief content officer Scott M. Gimple, showrunner Angela Kang, Robert Kirkman, Gale Anne Hurd, Dave Alpert, Greg Nicotero, Tom Luse and Denise Huth.
AMC's The Walking Dead airs Sunday nights at 9 p.m. ET.