WATCH: Trailer for Deep Blue Sea 2 May Not Be Deep, But it is… Blue
Nothing better than movies about sharks, amiright? I mean sure, there are some not-so-great ones in the annals of film, but for the most part, you remember them. This brings us to today's trailer drop: Deep Blue Sea 2.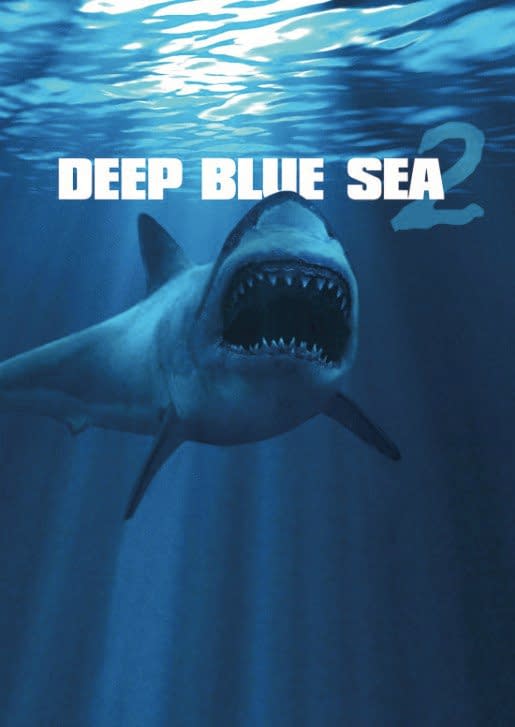 Directed by Darin Scott (I Know Where Lizzie Is, A Housekeeper's Revenge), the shark-infested film features bull sharks as the notable aquatic villains rather than the makos of the first Deep Blue Sea film. And, this may come as a shock, but there is no ultimate goal of curing alzheimer's this time around.
Check out the trailer:
The original Deep Blue Sea came out almost *gasp* 20 years ago, and featured some memorable one liners delivered by Samuel L. Jackson, LL Cool-J, Thomas Jane, and Saffron Burrows (Mozart In the Jungle). It's also worth noting, Deep Blue Sea did achieve 'moderate' box office success, seeing as how it released during the summer slate, with an $82 million budget and worldwide box office take of $164 million.
Deep Blue Sea 2 stars Danielle Savre, Rob Mayes, Darron Meyer, Nathan Lynn, Kim Syster and Michael Beach. It was filmed during summer in 2017 in Cape Town, South Africa. It also has an R rating.
It's not Sharknado, but it will air on SYFY this summer, theoretically around the same time traditionally we'd get the tornado of sharks installment drop. Deep Blue Sea 2 swims onto DVD and Blu-ray later this year.