Watchmen, WWE/AEW, TWD, Drew Brees, HBO Max & More: BCTV Sunday Slice
Welcome to the first edition of Bleeding Cool TV's Sunday Slice, a completely opinionated look at the top television news that came our way over the past week. From Watchmen pride and AEW appreciation to The Walking Dead stepping up and our growing NBA fascination, there's a ton of TV stuff for us to dissect this week and that doesn't even cover half of it. HBO Max, Batwoman, Drew Brees, Nickelodeon, Glee, and Looney Tunes Cartoons are also in the mix, so let's get started. One quick note: my plan is to start off these visits with something a little more light-hearted and end them with a section we're starting next week called "Extra Cheese." But for this week, in light of the killing for George Floyd and the protests that resulted from his killing, I'm holding off on a monologue and a closer. My rapier with and prophet-like perspectives are still on display and will be back in full force next week, so no worries. Daddy has you.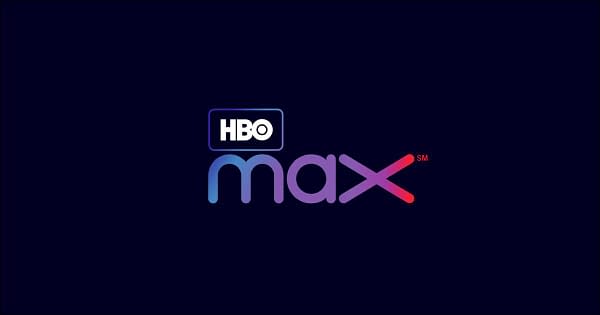 HBO Max: If "The Mouse" wants to gobble up 98.6% of the pop culture real estate (you're next, "Harry Potter"), there's really not much we can do about it. But Disney+ over HBO Max? Never gonna happen. HBO Max doesn't treat me feel like a f**king pervert for wanting content a little harder than "The Mandalorian's in the midst of a firefight." It's like Hulu's that shady room in the back of the VHS store where the porn's lined up along the walls and there's that one dude's who been staring at Star-Studded Spankings Vol. 47 a little too long. Meanwhile, I just want is Zoe Kravitz in High Fidelity.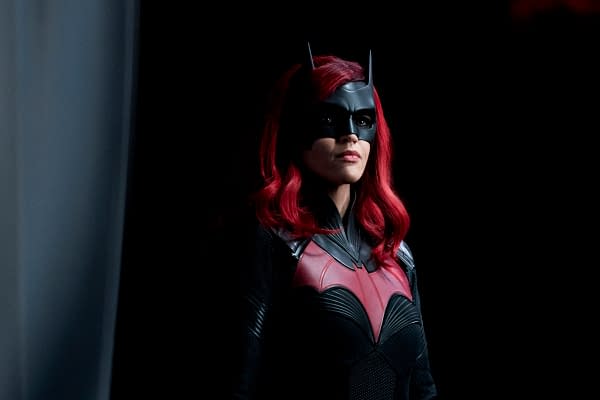 "Batwoman": So I'm getting the impression that Ruby Rose and The CW series won't be having any heartfelt reunions any time soon. At this point, does it really matter who's at fault (if there is any)? Do I believe working on a CW Arrowverse series as a lead is as life-consuming as what the Walking Dead cast go through? Yeah. Do I believe Rose was probably a pain in the ass at times to work with? Yup. But for me, those things cancel each other out. My issue is with the reporting that they're replacing Rose's Kate Kane with a new lead character because I don't see the point. The first season was a strong one that made Kate a flawed but relatable character. Ditching the character now not only hurts the first season's momentum but also just screams of some petty sh*t. I'm hoping the casting call sheet that was leaked was for a more Robin-like character and that the creative folks are trying to swerve us.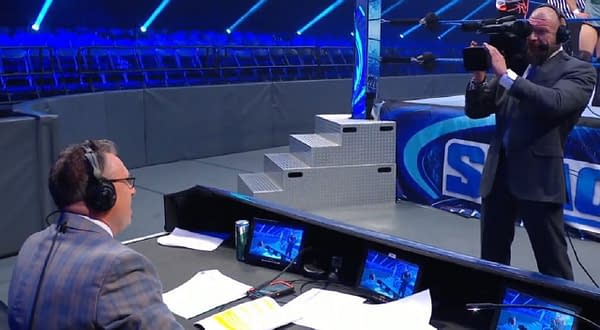 WWE vs. AEW: Even without a crowd, AEW still finds a way to keep things feeling fresh and exciting (though they still need to learn that tag-team matches have rules). WWE's TV broadcasts have all the warmth and feel of someone reading a ransom note at gunpoint or that of an audience filled with people wearing shock collars told who are told how to react or else. At one point, I was expecting WWE wrestlers to start blinking release requests in morse code to the cameras. I know AEW is still riding that "new car smell" but they have a connection with their audience that WWE just hasn't been able to clone – and it shows.
Drew Brees: Let me start off by saying that I don't blame Drew Brees one bit. I blame his programmers. Because clearly they didn't upgrade his "Generic White Quarterback Banter" operating system from the 2016 version to the 2020 one. Because four years ago, he was being celebrated as "Captain America" for saying the very same things he said last week. Except four years might as well be two decades, because in this connected world times change and they change fast. America's getting a much-needed thumb-to-the-eye when it comes to its history of racism and police brutality, finally coming around to what Colin Kaepernick was taking a knee for: it's not about the flag or the military, but about not wanting to be murdered because of the color of your skin. Well, someone got to Brees because 36 hours, an apology post, and an apology video later, the New Orleans Saints QB had seen the light. To top it off, Donald Trump (a public relation rep's wet dream) comes out to attack Brees for "back-tracking," giving Brees the chance to push back on Trump and end up looking more like Malcolm X and less like the old guy on the front who "just doesn't get these kids these days."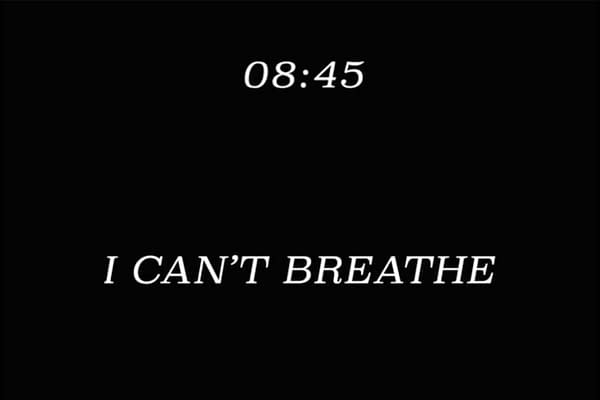 Nickelodeon: This is one of those topics I can rattle off quickly. If you're one of those parents who got their socks in a bunch because the kids' network went dark for 8 minutes and 46 seconds to honor the late George Floyd, then this is for you. So you say that having the words "I Can't Breathe" and the sound of breathing on your TV screens for that long was "too scary," right? Does that mean you let them sit there the entire time watching it without having a conversation with them, without addressing the reasons why Nickelodeon was doing it in the first place? Because the network wasn't created to parent for you: raising future non-a**hole members of society is your responsibility. So let's have mothers and fathers try being mothers and fathers more, and then we can let Doug go back to being Doug.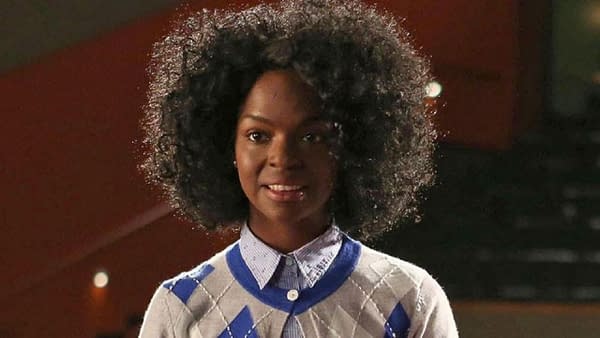 "Glee": That moment when Ryan Murphy regrets ever posting about Glee. What started off as a big nostalgia-fest sparked by a TV pilot idea and dream casting turned oh-so-real when Samantha Ware dropped the hammer on Lea Michele treating her like crap during the show's run. Next thing you know, social media floodgates were blown wide open and Michele was forced to pull a "Brees" (translation: "apologize multiple times"). At least Murphy's got a really sweet concept for a Glee sequel series.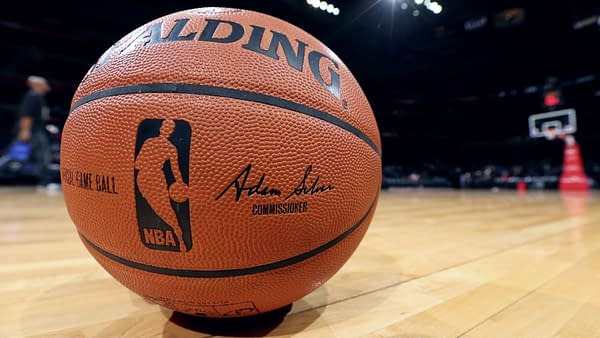 NBA 2019-2020 Revised Schedule: Now this could be fun. NBA's taking 22 teams, shipping them to Disney for a self-contained return to the 2019-2020 season. No crowds, the possibility of video game sounds being pumped in to create atmosphere, revised rules to compensate for lost home-court advantage: things like that have my attention. While baseball continues its slow death spiral into obscurity, Adam Silver continues to show other professional sports how things should be done. That said? This could also turn into the kind of cluster-f*ck that 10-part documentaries are made about twenty years later. If you're a reality TV fan, you might be in luck, too. Because this NBC "bubble village" they're creating could just as easily turn into the world's largest petri dish, and with cameras and phones broadcasting from the heart of it? Either way? Definitely must-see.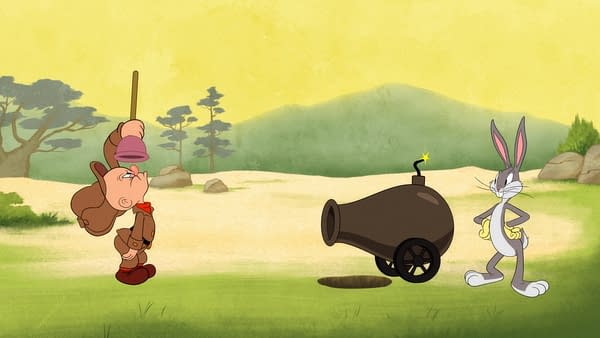 "Looney Tunes Cartoons": It's no surprise that Looney Tunes Cartoons is the top watched show on HBO Max right now: it's really, really good. It's a perfect blend of the classic shorts' manic intensity and energy with a very smooth 2D animation style and modern sensibilities. One change fans have noticed? Elmer Fudd's had his guns taken away, and rightfully so. With kids having monthly drills on how to avoid being shot to death in their own classrooms, having Bugs take on a dude with a sawed-off shotgun or six-shooters when the most he's usually armed with is a carrot, a mallet so huge that by all rights he shouldn't even be able to lift it, or a moveable hole that defies the basic standards of space and time just doesn't vibe right. Now before some of you come at me with things "that should be banned, too", do me a favor? Take whatever it is you were going to say, drop it into the following question "Does the U.S. have a serious _________ problem?", and then think about it. Do we have a "large anvil falling from the sky" problem? No, we don't. We also don't have any outbreaks of "canon fighting" going on. Not even close. But we do have a gun problem, and it's getting worse. So maybe now's the time for TV to stop teaching kids that a shotgun blast to the face will result in nothing more than being covered in ash, with a look of bewilderment in your eyes as you spin your duckbill back into place.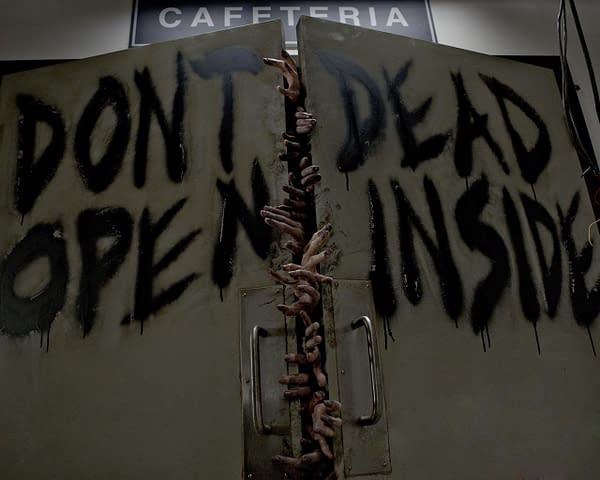 "The Walking Dead"/Skybound: Apparently, a decent chunk of the fanbase behind a TV show about society pulling its sh*t together in the face of impending doom and gloom took issue with Skybound and the fine folks at The Walking Dead supporting those fighting for society to pull its sh*t together in the face of impending doom and gloom. I'm finding the kind of folks taking issue with the protestors and Black Lives Matter also seem to be the kind that would hide their walker bite from the rest of the group until it was too late, think Shane was "misunderstood," and still think the sign reads, "Don't Dead Open Inside."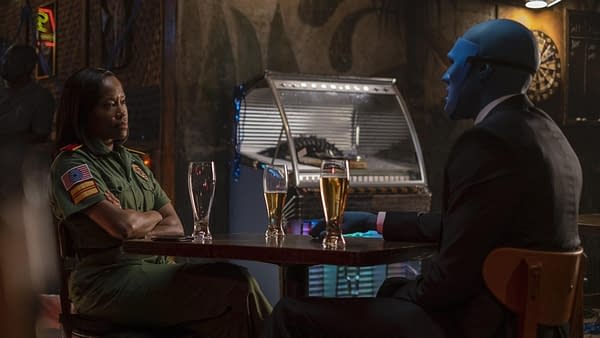 Damon Lindelof/"Watchmen": It's been months since Damon Lindelof and HBO's pseudo-sequel remix of Alan Moore, Dave Gibbons, and John Higgins' comic book classic Watchmen last graced our TV screens with new chapters, but its no-apologies, warts-and-all examination of race, inequality, and police brutality is more relevant now than ever. As someone who was and continues to be a big supporter of the series since Lindelof's Instagram "manifesto" about why he was approaching the project, I've been waiting to get something off my chest to all the naysayers: "HA-HA-HA-HA-HA! SUCKIT!SUCKIT!SUCKIT!SUCKIT!SUCKIT!" Sorry, but after months of comic book snobs whining about "maintaining Moore's artistic integrity" and already writing it off before they even saw it, there was a sweet, petty pleasure watching them slowly fade away week-after-week as more and more eyeballs found their way to the series (and boosted sales on the Watchmen TPB). In fact, someone here at Bleeding Cool even told me the show would be "forgotten about" in a few months. Shocking, right? Yeah, how's that working out for all of you? But hey, at least DC Comics was kind enough to give you that steaming glass of horse pi** that was Doomsday Clock. I think both sides can agree that truly sucked.