WWE Royal Rumble 2023 Preview: Full Card, Predictions, How to Watch
WrestleMania begins tonight with the 2023 WWE Royal Rumble event. Here's how to watch, who's competing, and our thoughts on who will win and what surprises might be in store.
---
The second-biggest wrestling event of the year is happening tonight, as the Royal Rumble will emanate from the Alamodome in San Antonio, Texas. The Royal Rumble event traditionally marks the start of WrestleMania season, when storylines the company has been building all year reach their final act and prepare to culminate on the grandest stage of them all. This year, WWE is promising just five matches for the show: two Rumble matches, two title matches, and something called a Mtn Dew Pitch Black match. More on that later.
How to Watch the 2023 WWE Royal Rumble
As with all of WWE's "premium live events," the Royal Rumble will stream on Peacock in the United States and on the WWE Network around the world. Viewers can tune in at 7PM Eastern, 4PM Pacific for the Kickoff Show, which will also stream on YouTube. The main show begins at 8PM Eastern, 5PM Pacific. If you're in the US and don't have a Peacock subscription, the streaming service is offering a full year for $29.99 with the promo code "NEWYEAR23," so if you so desire, you could watch every WWE PLE this year for less than the cost of ordering the Royal Rumble back when it was only available on PPV. Plus, you get whatever the hell else is on Peacock. Not a bad deal!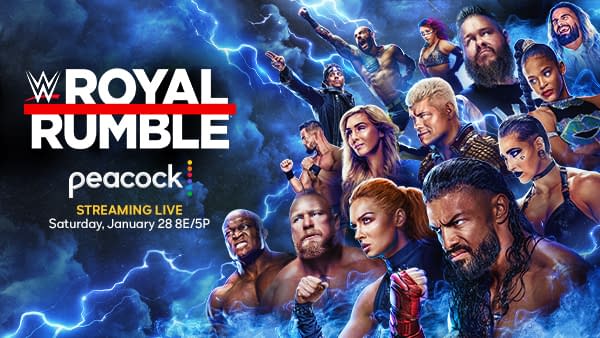 And if you're looking to pass the time during the day leading up to the big event, WWE has some other streaming content to keep you busy. At 3 p.m. ET/12 p.m. PT on Peacock, Facebook, Twitter, YouTube, Instagram Live and Twitch, WWE's The Bump podcast will air a special live Royal Rumble episode with guests LA Knight, Paul Heyman, and Gabriel Iglesias, and maybe a surprise or two. And at 5 p.m. ET/2 p.m. PT on Peacock, YouTube, Facebook and Twitter, Matt Camp, Sam Roberts, Ryan Pappolla, and Kazeem Famuyide constructing the Ultimate Men's and Women's Royal Rumble Matches using past and present Superstars in the Ultimate Royal Rumble. And a special MTN DEW Pitch Black Royal Rumble Press Conference will stream live exclusively on Peacock in the U.S. and WWE Network everywhere else following the show, with Triple H and various competitors joining. Hopefully, nobody brings any muffins.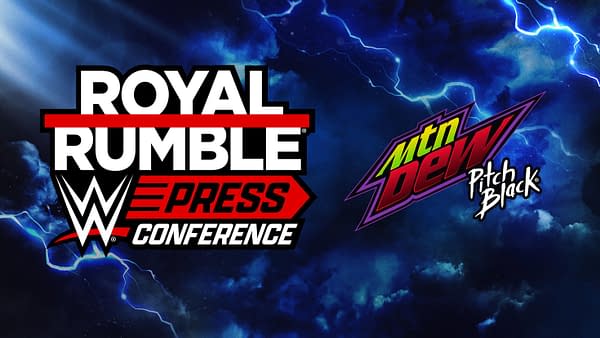 WWE Royal Rumble 2023 Full Card and Predictions
With two Royal Rumble matches, two championship matches, and a gimmick match, this year's Royal Rumble event is sure to offer a little something for everyone. Even the most vociferous critics of WWE tend to tune in for the Royal Rumble matches. It's just too good a concept: 30 men or women enter the match at timed intervals, with the only way to be eliminated getting tossed over the top rope and having both feet hit the floor. From the anticipation of big debuts, returns, or cameo appearances, to the countdowns for new entrances followed by music and big pops, to the elaborate attempts to avoid hitting the floor, it's difficult to produce a bad Royal Rumble match… even if WWE has accomplished it every now and then. Let's talk about what to expect from the show tonight.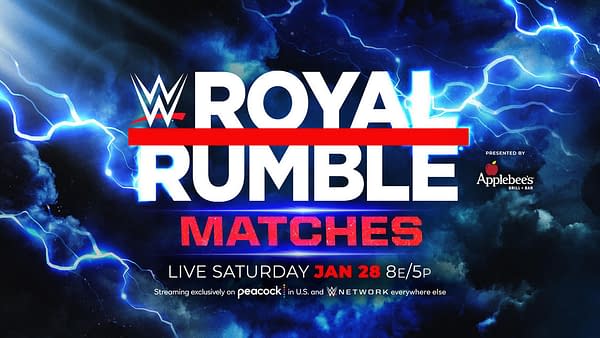 Men's Royal Rumble Match
Everyone is expecting Cody Rhodes, who is returning after a long time away to heal from a torn pec, to win the Royal Rumble and go on to challenge and dethrone Roman Reigns at WrestleMania. At least, that seemed the obvious choice last year, when Rhodes jumped ship from AEW to return to WWE and set out to do what his father, the legendary Dusty Rhodes, never did, and win the WWE Championship. And while Rhodes did solidify his status with WWE fans by wrestling an entire Hell in a Cell match against Seth Rollins with a purple chest and a completely torn pec before going away to recover, he has also been gone for over six months, and a lot can change during that time.
Most specifically, the meteoric rise in popularity of Sami Zayn. Zayn's story with Roman Reigns and The Bloodline has been one of WWE's best in years, and the crowd is ridiculously behind Sami, to the point where a lot of people wonder whether it might be Sami to dethrone the Tribal Chief. It will be interesting to see how Sami's popularity compares to Cody's. As of now, Zayn isn't slated to participate in the Royal Rumble match, which makes Rhodes winning a pretty safe bet. But if Sami does enter, not only could he win and set up a showdown with his boss and mentor, but even if he loses, it could impact fans' opinion of Cody Rhodes, even causing them to turn on him like they did to Dave Bautista when he returned after a hiatus to win the Royal Rumble over fan-favorite Bryan Danielson in 2014, sparking a backlash that would force WWE to change plans and crown Danielson champion at WrestleMania.
There's also Brock Lesnar, who only recently entered the running for the Royal Rumble match. You can never rule out a Lesnar victory and yet another rehash of his feud with Reigns at WrestleMania, especially with Vince McMahon back at the corporate helm of WWE and looking to drum up as much interest in possible for a sale of the company. That said, Lesnar seems slated for a WrestleMania feud with Bobby Lashley, so expect them to end up eliminating each other in some way to move that along.
Other known participants this year include Kofi Kingston, Ricochet, Baron Corbin, Austin Theory, Seth Rollins, Rey Mysterio, Gunther, Omos, Sheamus, Drew McIntyre, Braun Strowman, Karrion Kross, Dominik Mysterio, The Miz, and Xavier Woods. That leaves plenty of room for surprise entrants, including the highly-rumored Jay White, plus potentially guest stars from other promotions around the world (AEW seems unlikely though), NXT callups, and maybe even a returning legend or two, with Stone Cold Steve Austin and The Rock both possible, if long shot, entrants. There's also always John Cena, who is featured in the upcoming WWE 2k23 game.
For a second opinion, I asked my colleague Ryan Fassett, who generally covers the Smackdown and NXT side of WWE while I handle Raw, about each of tonight's matches. here are Ryan's thoughts on the Men's Rumble match:
Either Cody Rhodes or Sami Zayn. There's two ways to go here: do they give the fans what they want/expect with Cody getting the big return win, or do they fully commit to seeing through their biggest and best storyline of the year? Cody's entire WWE return has been shaped around him finally winning the title and him doing it at Wrestlemania against an unbeatable champion would be a monumental payoff. But at the same time, Sami Zayn and The Bloodline is the story of the year for the company and we all know it'll explode at some point soon. Could that be on their biggest stage?
Women's Royal Rumble Match
As seems to represent WWE's attitude toward women's wrestling in general these days, the Women's Royal Rumble match has far less build to it this year. So far, there are only eleven out of thirty participants announced: Bayley, Rhea Ripley, Shayna Baszler, Zelina Vega, Liv Morgan, Candice LeRae, Raquel Rodriguez, Emma, Dakota Kai, Iyo Sky, Xia Li, and Lacey Evans. Of those, Rhea Ripley and Baylee seem like the most likely winners, but with 19 unknown entrants, anything can happen. Expect WWE to lean heavily on guest stars (with Impact Knockouts Champion Mickey James a strong possibility), a returning legend or two, and most especially the robust women's roster of NXT to fill out the ranks. We could also see Asuka debut the darker image she's been teasing on social media, or even a one-time return of Kairi Sane.
But if WWE really wants to kick things into high gear for this Royal Rumble match, we could see the return of Naomi, who's been out of the company for over six months since walking out with Sasha Banks as then Women's Tag Team Champions. Or, if you really want to see the Internet Wrestling Community's collective heads explode, Banks herself could make a return, though that one seems like an extremely remote possibility.
And while most predictions see the winner of this match going on to challenge Bianca Belair at WrestleMania, it's not outside the realm of possibility that Ronda Rousey enters the Rumble, wins it, and goes on to face Charlotte Flair.
Here's what Ryan thinks about the Women's Rumble match:
Rhea Ripley. She's going to dominate the match tonight and that'll set up her vs Belair at Wrestlemania. Pretty easy to (hopefully) not screw this one up.
Sounds like a challenge.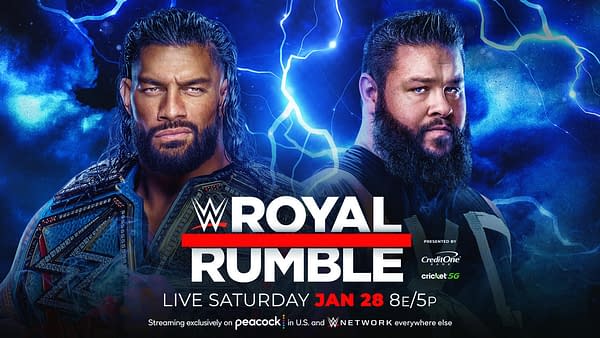 WWE Universal Championship Match: Roman Reigns (c) vs. Kevin Owens
If Sami Zayn isn't in the Royal Rumble match, expect him to play a heavy role here. Everyone has been waiting for the Bloodline to implode, and Sami Zayn's longtime friendship with Kevin Owens has been a major stress point in his relationship with Reigns and the rest of the Bloodline. However, there's also the possibility that The Usos could side with Sami in a split, or that Sami could prove his loyalty only for Jey Uso to be the one to betray the Tribal Chief. We still don't know what the "final test" Roman declared Sami would face tonight will be. The story of Sami Zayn and The Bloodline has been one of the best WWE has told in a very long time, and one of the best parts is how many different directions it could go in.
However it goes down, it seems incredibly unlikely that the titles change hands here. Roman Reigns is definitely going into WrestleMania as champion. The only question is whether he goes in with Zayn as his opponent (or one of his opponents, in the case of a Triple Threat or even double matches with Cody Rhodes), or whether WWE tries to capitalize on Zayn's popularity in a way that avoids him winning the title or directly challenging Reigns, which would be incredibly risky and difficult to pull off. Whatever happens, the trajectory of Sami Zayn's story will be clear after tonight, and Roman Reigns will walk out with the belts.
And Ryan agrees!
Roman retains. I do think he loses one or both titles in the next couple of months, but not tonight. Though I do expect a tight match and some shenanigans to help Roman.
WWE Raw Women's Championship Match: Bianca Belair (c) vs. Alexa Bliss
While both Bianca Belair and Alexa Bliss are great wrestlers with charismatic personalities, this feels like something of a throwaway matchup. Though Alexa Bliss has been flirting with the dark side since her former partner, Bray Wyatt, returned to WWE, the Mtn Dew Pitch Black Match between Wyatt and LA Knight is going to overshadow anything Bliss does in terms of campy spookiness. And Belair's run as champion has no reason to end here, as it simply wouldn't be a satisfying conclusion for either her or for Bliss. So Belair will win, and she'll go on to WrestleMania to face whoever wins the Women's Royal Rumble match.
But Ryan offers another (admittedly unlikely) possibility:
Belair retains. This one is kind of a toss-up for me, as I can see two paths here. If Bliss wins with her evil powers, that could set up Belair for a "Rocky 3" heroic comeback at Wrestlemania. But I think it's more likely she retains and goes into Wrestlemania with a yearlong super reign as Champion to face a monster heel challenger. Speaking of…
Well, Ryan had his take on the Women's Royal Rumble match next, but that's not the order I posted these in. So for maximum continuity, go read his take on that again.
Mtn Dew Pitch Black Match: Bray Wyatt vs. LA Knight
No one knows what the Mtn Dew Pitch Black Match is going to be, but it's worrisome because Bray Wyatt gimmick matches often end in disappointment. We're all still scarred by The Fiend's Hell in a Cell match with Seth Rollins. Nobody fondly remembers the House of Horrors match against Randy Orton. But the Firefly Funhouse match with John Cena, on the other hand… that was sports entertainment at its very finest.
So while nobody is holding very high hopes for the Mtn Dew Pitch Black Match, it could end up surprising us in the best way possible. As to who will win… I think it's got to be Wyatt, for his first match back in WWE. But Ryan disagrees.
Mountain Dew Baja Blast Match – LA Knight. I think it's easy to see Uncle Howdy getting involved and costing Wyatt his big return match, thus setting up a battle between them at Wrestlemania. Plus Wyatt always loses big matches right?
Damn you, Uncle Howdy!
Bleeding Cool's Royal Rumble Coverage
Bleeding Cool will be covering the Royal Rumble live tonight, so check back with our wrestling hub at 8E/5P if you want to follow along. Now if you'll excuse me, I have some Royal Rumble party snacks to get started making.