Posted in: DC Universe, Preview, streaming, Trailer, TV | Tagged: Beast Boy, big barda, black lightning, bleeding cool, cable, comic books, Comics, darkseid, dc, dc comics, elemental man, geo force, granny goodness, ICE, justice league, Kid Flash, new gods, nightwing, Outsiders, preview, promo, robin, season 3, static, streaming, superman, teaser, television, trailer, tv, Wonder Girl, wonder woman, young justice
---
"Young Justice: Outsiders" Season 3 – Granny Goodness Means Business in New Promo [VIDEO]
DC Universe is bringing some serious fireworks just in time for your 4th of July celebrations, with the second-half of Young Justice: Outsiders season 3 unleashing 13 episodes on July 2, 2019. As we can see from the promo video below, the team isn't coming alone: the Outsiders and Justice League are riding shotgun to provide some serious backup. Looks like it's "back-up" they're going to need, too: Granny Goodness is pushing her metahuman-trafficking business into overdrive – and she's not going to let any hero (…or New God?!?!?) get in the way.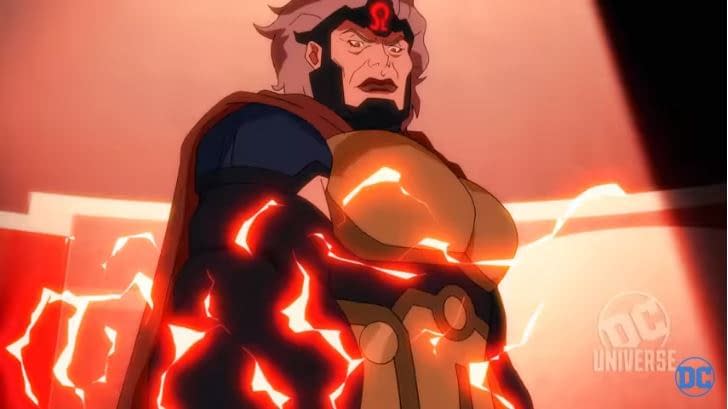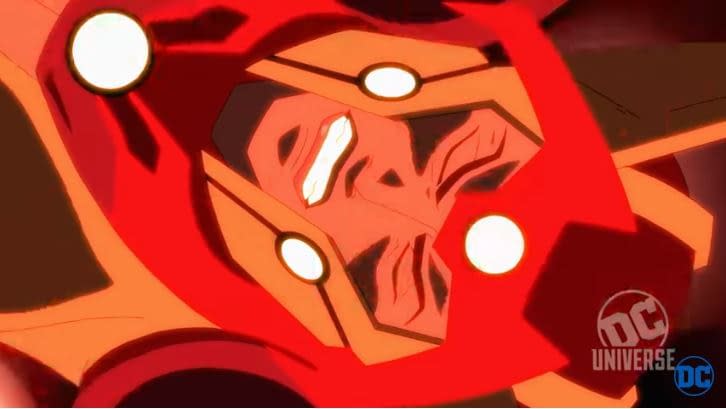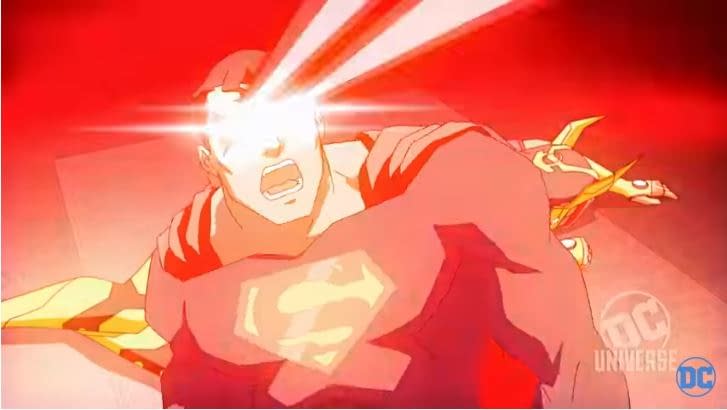 Here's your look at the season 3 return of DC Universe's Young Justice: Outsiders:
The teenage Super Heroes of the DC Universe come of age in an animated world of super-powers, Super-Villains and super secrets in YOUNG JUSTICE: OUTSIDERS, the highly anticipated new take on Warner Bros. Animation's popular YOUNG JUSTICE series. The team faces its greatest challenge yet as it takes on meta-human trafficking and the terrifying threat it creates for a society caught in the crossfire of a genetic arms race spanning the globe and the galaxy.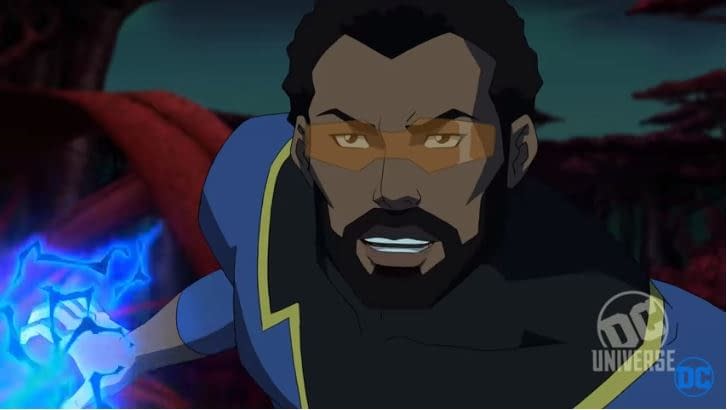 Here's a quick "visual reminder" of the first-half of the season: a look at the official trailer (from last year's San Diego Comic-Con (SDCC)… proving just how quickly time time flies… let that sink in):
From Warner Bros. Animation, Young Justice: Outsiders features the return of the fan favorite animated series with a huge cast of DC's most iconic young super heroes – plus brand-new characters, many of whom are just discovering their unique meta-powers and special abilities. Set against the backdrop of a rich, deep world that touches all corners of the DC universe, our heroes will face the new threat of metahuman-trafficking, and an intergalactic arms race for control of these super-powered youths.
Young Justice: Outsiders returns to the DC Universe streaming service for the second-half of season 3 on July 2, 2019 – and if you're looking to get caught up on Bleeding Cool's thoughts on the first-half of the third season, check out our archives starting here.
---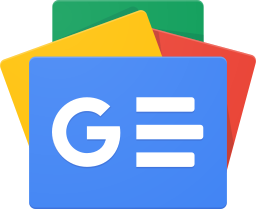 Stay up-to-date and support the site by following Bleeding Cool on Google News today!