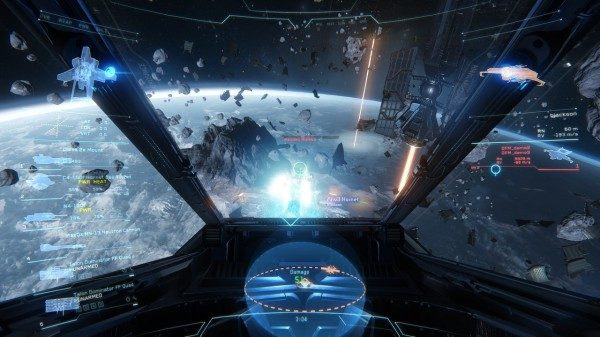 Star Citizen developer CIG has found a new way to put game content behind a paywall. This time around, rather than an age gate or content gate, we've got a DLC gate. The game's $27,000 USD DLC will be crafted exclusively for the game's top backers and premium Concierge community.
The premium bundle is callee the Legatus Pack, with the name drawning from the prestigious Roman military rank.
As Documented by publication MMO Pulse, the pack includes nearly every ship you can get in the game for a total of 117. The Legatus Pack also includes an additional 163 extra items and skins. Because you can never have too many vanity items. Especially of the ultra exclusive sort.
The most interesting fact about the bundle is that it will only be available to Concierge members. So, if you haven't spent more than $1,000 USD to support the game, you don't get access to the incredibly expensive bundle.
If you aren't that invested in the game, you can contact Star Citizen customer support who can help you purchase the bundle. But it'll cost you.
Add this to the game's other crowdfunding efforts, and its bound to raise eyebrows in the braoder games community. That said, Star Citizen backers are usually pretty dedicated to their game, so this one will probably do better than it should by all rights.
After all, the game has raised over $184 million on crowdfunding sources and has a player base of 2 million as of March 2018.
Star Citizen is available now in Early Access for PC and Linux.