Castle Rock Season 1 'Henry Deaver' Review: Mind Blown in Ways 'Twin Peaks' Couldn't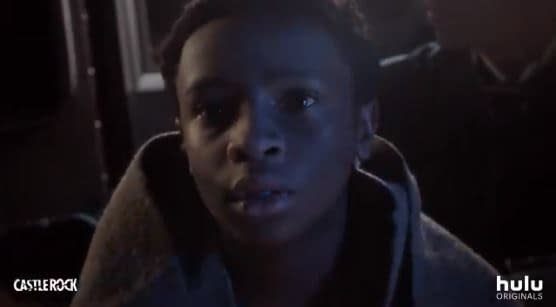 With only two episodes to go in the first season of Hulu's horror-drama anthology Castle Rock, time is running out as things quickly go from bad to really, really bad around the town in the Sam Shaw/Dustin Thomason series. Combining elements from a number of Stephen King's works into a "shared universe" narrative that's based around the (in)famous fictional town, Castle Rock stars Andre Holland, Bill Skarsgard, Melanie Lynskey, Sissy Spacek, Jane Levy, Scott Glenn, Terry O'Quinn, Noel Fisher, Chosen Jacobs, and Allison Tolman.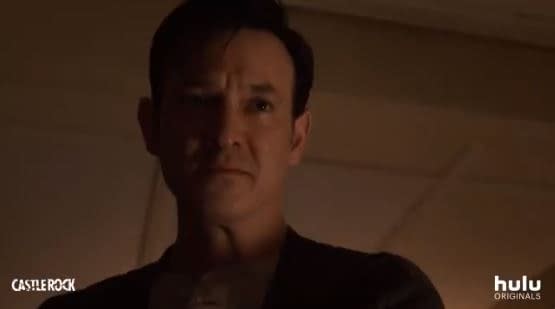 With this week's 'Henry Deaver,' it appears we're finally going to get to the bottom of what exactly happened to Henry (Andre Holland) 27 years ago – and why/how "The Kid" (Bill Skarsgard) waited for him for so long. But did those revelations bring answers that Henry and Molly (Melanie Lynskey) – and the town of Castle Rock – won't be able to survive? To see if what we learned made the trip to Castle Rock worth taking – and staying with for the season finale – check out our review of Castle Rock s01e09 'Henry Deaver' below: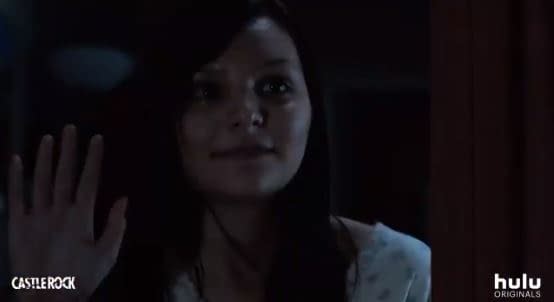 SPOILER WARNING: We're covering some themes and takeaways involving major and minor plot points from the episode, so keep that in mind if you're watching/listening to this review before you've watched the episode. Definitely not looking for pitchforks and torches outside my apartment…
Castle Rock s01e09 'Henry Deaver': A world beyond these walls.
A psychological-horror series set in the Stephen King multiverse, Castle Rock combines the mythological scale and intimate character storytelling of King's best-loved works, weaving an epic saga of darkness and light, played out on a few square miles of Maine woodland.

The fictional Maine town of Castle Rock has figured prominently in King's literary career: Cujo, The Dark Half, IT and Needful Things, as well as novella The Body and numerous short stories such as Rita Hayworth and The Shawshank Redemption are either set there or contain references to Castle Rock. Castle Rock is an original suspense/thriller — a first-of-its-kind reimagining that explores the themes and worlds uniting the entire King canon, while brushing up against some of his most iconic and beloved stories.

From J.J. Abrams' Bad Robot Productions (Star Wars: The Force Awakens, Lost), best-selling author Stephen King and executive producers/writers Sam Shaw and Dustin Thomason, Castle Rock stars André Holland (Moonlight), Melanie Lynskey (Togetherness), Bill Skarsgård (IT), Jane Levy (Suburgatory), Sissy Spacek (Carrie), Scott Glenn (The Right Stuff), Terry O'Quinn (Lost) and Chosen Jacobs (It).