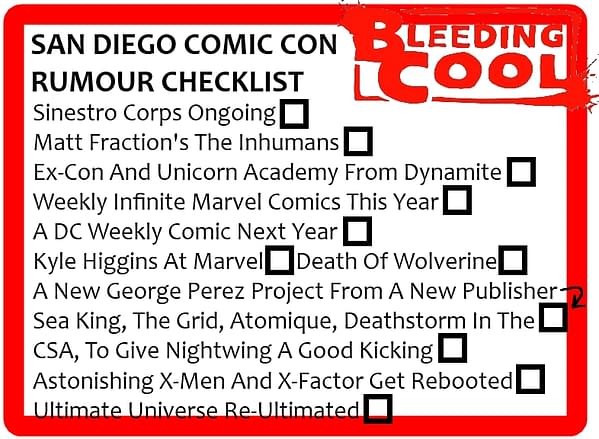 In eight days I'll be flying out to San Diego Comic Con and, like the monster it is, it seems to be taking over my every waking thought… sorry if I sound a little distracted. Anyway, this is our current list of predictions of stuff that will be announced at the show.
UPDATE: George Perez announced today! He's exclusive with Boom…
And Ten You May Prefer
Enjoyed this article? Share it!