Over 300 Bleeding Cool San Diego Comic-Con 2016 Articles In One Place So, that was San Diego Comic-Con 2016. The women and men of Bleeding Cool tried our best to embed you in the experience. The comics, the swag, the trailers, the lines, the heckling A-list comic book writers in the crowd and finding yourself cited in the Hollywood Reporter, that kind of thing.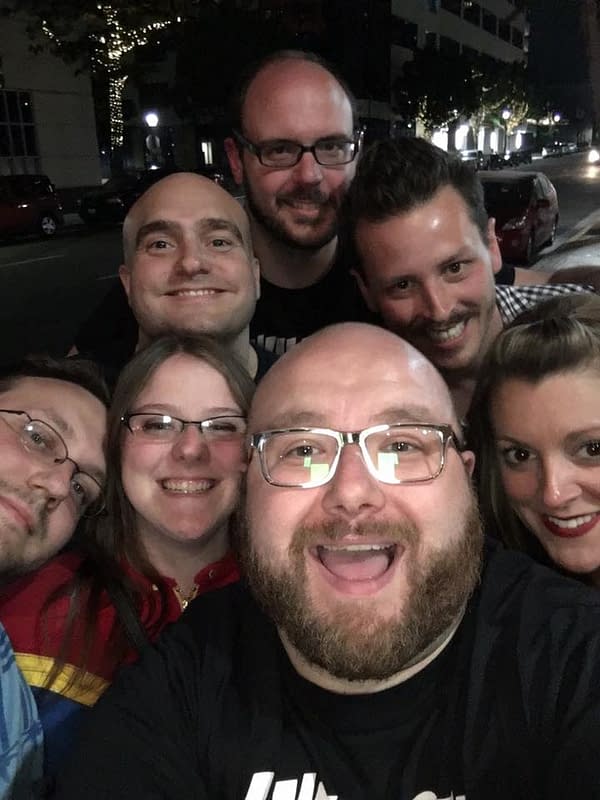 But did you miss anything? Did we? Here's our coverage since just before the show doors opened on Wednesday grouped into Cosplay, Comic Creator Spotlights, DC Comics, Marvel Comics, Dark Horse Comics, Image Comics, IDW Entertainment, Boom, Titan Comics, Other Comic Publishers, Comic Con Culture, Marvel TV, DC TV, Sherlock, Big Bang Theory, Star Trek, Walking Dead, Other TV Shows, Marvel Films, DC Films, Other Films, Swag, Gaming, Toys, Pokemon….
The articles will still be running through the week, so I'll update as and when. But enjoy! As ever a great thank you to the organisers of the show. It really is the most spectacular of things, and the largest concentration of comic book content and programming in the world. And thank you for letting Bleeding Cool cover it. I will do everything I can to be there next year.
And if you would also like to report from San Diego Comic-Con 2017 for Bleeding Cool, do please get in touch.
Oh, and the Blind Items of San Diego Comic-Con will run later tonight….
Cosplay
Comic Creator Spotlights
DC Comics
Marvel Comics
Image Comics
Boom! Comics
Dark Horse Comics
IDW Entertainment
Titan Comics
Other Comics Publishers
Comic Con Culture
Diversity
Marvel TV Shows
DC TV Shows
Star Trek
Walking Dead
Sherlock
Big Bang Theory
Other TV Shows
Marvel Films
DC Films
Other Films
Pokemon
Gaming
Toys
Swag
Party Pieces