Castle Talk: 'Occupation' Is an Australian 'Red Dawn' with Alien Invaders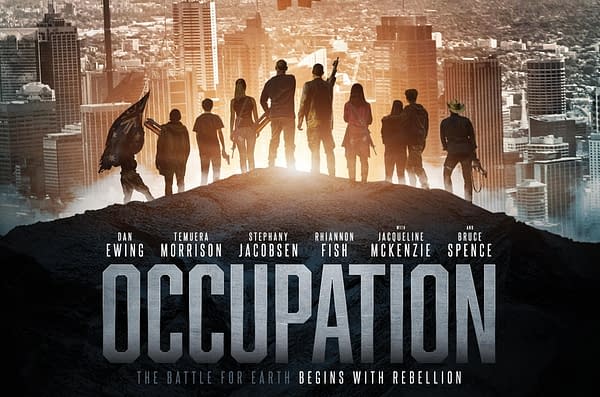 Luke Sparke is the writer and director of Occupation, in theaters and on VOD and Digital HD on July 20th, 2018. In Occupation, the inhabitants of a small town in Australia realize they must band together for a chance to strike back at an massive alien invasion. The film features a really big cast including Dan Ewing (Home and Away, Power Rangers R.P.M.), the always amazing Temuera Morrison (Aquaman, Green Lantern), Stephany Jacobsen (Alex Cross, Terminator: The Sarah Connor Chronicles), and a heck of a lot more. We talk about making great indy movies, juggling characters, and the endurance of films like Red Dawn.
Listen here:
Listen on YouTube:
Check out the Trailer:
Castle of Horror/Castle Talk Podcast Links:
Join us over on Facebook to chime in.
The show is hosted here. Get our RSS Feed. Subscribe at iTunes. Listen on Stitcher. Or on YouTube.
Twitter: castleofhorrorp.
The Team: Hosted by Jason Henderson, one of the writers for Bungie's Destiny 2 and creator of the HarperTeen novel series Alex Van Helsing; Featuring Drew Edwards, creator of Halloween Man; Tony Salvaggio, lead singer of the band Deserts of Mars, lead guitarist of the band Rise from Fire, and co-creator of Clockwerx from Humanoids; attorney Julia Guzman of Guzman Immigration of Denver; and Jamie Bahr, lead singer and upright bassist of the rock and roll band Danger*Cakes.