SXSW Castle Talk Special: Travis Stevens Talks 'Girl on the Third Floor', Finding the Perfect Haunted House
Travis Stevens talks about his writing and directing debut, Girl on the Third Floor, which premieres in March at South by Southwest. We talk about how the film came together in an actual Illinois home with its own mysterious past, and what makes haunted houses tick.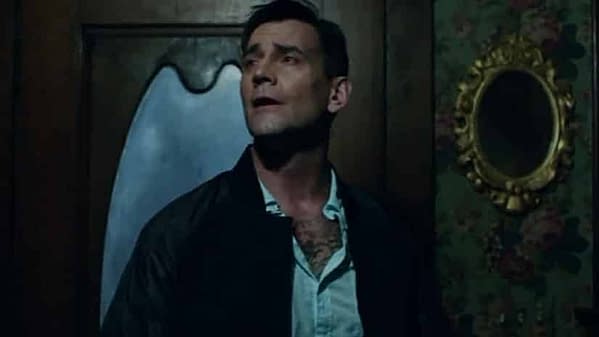 Bursting pipes, rotting walls, and unidentifiable slime were not what Don Koch (WWE legend Phil "CM Punk" Brooks) expected when he convinced his wife Liz (Trieste Kelly Dunn) that he could rehab their new Victorian home himself. In over his head, under duress, and tempted by his old weaknesses, Don soon discovers that the house has its own dark, sordid history and won't be so easy to renovate after all….
Listen here:
Listen on YouTube:
Check out the Trailer:
Castle Talk Podcast Links:
Join us over on Facebook to chime in.
The show is hosted here. Get our RSS Feed. Subscribe at iTunes. Listen on Stitcher. Or on YouTube.
Twitter: castleofhorrorp.
The Team: Hosted by Jason Henderson, co-author of California Tiki and the upcoming Young Captain Nemo, and creator of the HarperTeen novel series Alex Van Helsing.