"2001: A Space Odyssey" Receives a High-End Collectible Figure Suit 
2001: A Space Odyssey was a revolutionary film as it explored the distant future. Many generations have passed since the film's debut and we know better now. Even still collectibles are here to showcase that amazing cinematic masterpiece as Executive Replicas releases a new action figure suit. This suit is based on 2001: A Space Odyssey spacesuit and can go with the figures from the film. The suit was made to fit a 12-inch figure so I'd imagine it can fit other figures of that size caliber too. This is not cheap collectible either as the suit is priced at $379.99 which is a big price tag. From teh quality to the details though this is not a poorly made suit and worth that price for any fan of the film series. It is set to release in May 2020 and pre-orders are already live and you can find them located here. I personally would love to see this suit in person and see all teh details up close and get all of my future needs fixed.
"It would be if he knew he was wrong. Look, Dave, I can't put my finger on it but I sense something strange about him."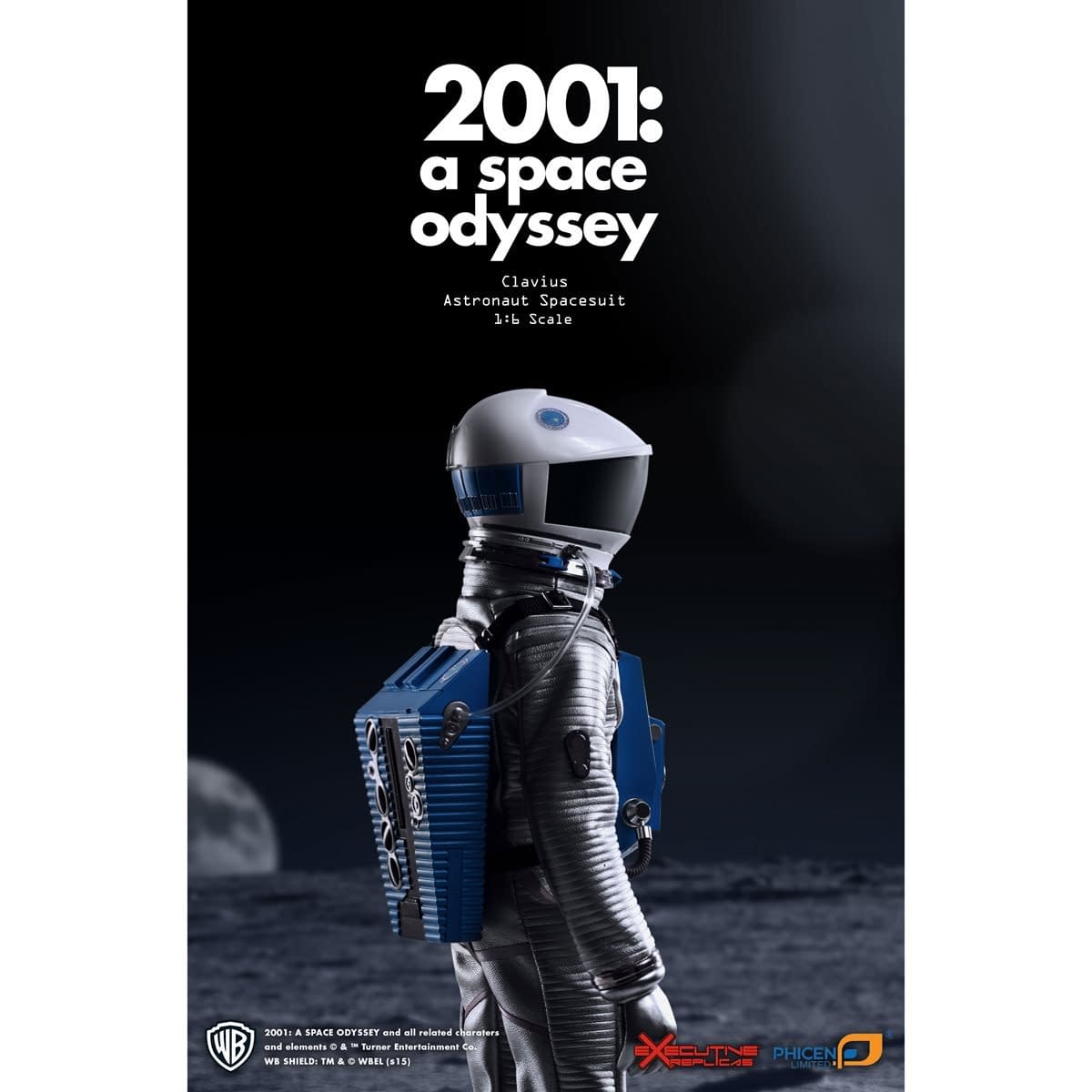 2001: A Space Odyssey: 1:6 Scale Clavius Astronaut Suit
Continue your collection of 2001: A Space Odyssey figures! This 2001: A Space Odyssey Clavius Astronaut Space Suit is a highly detailed accessory for the (separately sold) Keir Dullea or Gary Lockwood action figures from Stanley Kubrick's 2001: A Space Odyssey film. Made to fit 12-inch tall Phicen action figures.
Comes with the following:
1x Silver Clavius astronaut suit
1x Astronaut helmet with antennae
1x Front tank
1x Rear tank
1x Pair removable space boots
1x Pair gloved hands
1x Stand & base
1x Connecting hoses