Alpha Flight Makes Their Debut with Marvel Legends Amazon Exclusive 
Alpha Flight makes its superhero landing with a new six-pack figure set that has just been revealed. With recent announcements from FanExpo this week it is no surprise to see some Canadian heroes get some shine. This pack puts all six characters together for the great Marvel Legends series with Marvel comics-inspired designs. Included inside this pack is the Alpha Flight team that contains Shaman, Snowbird, Aurora, Northstar, Vindicator, and the once build a figure character Puck! The packaging here is amazing with a flap and the comic book related images showing off names of the characters. Snowbird's debut is my favorite of the set, the blue wings, and the icy outfit makes the character really shine.
This Marvel Legends pack is Exclusive to Amazon! The price is $110, and preorders are live and located here. The release date is set for December 1, 2019.
Check Alpha Flight and all their Canadian Action below.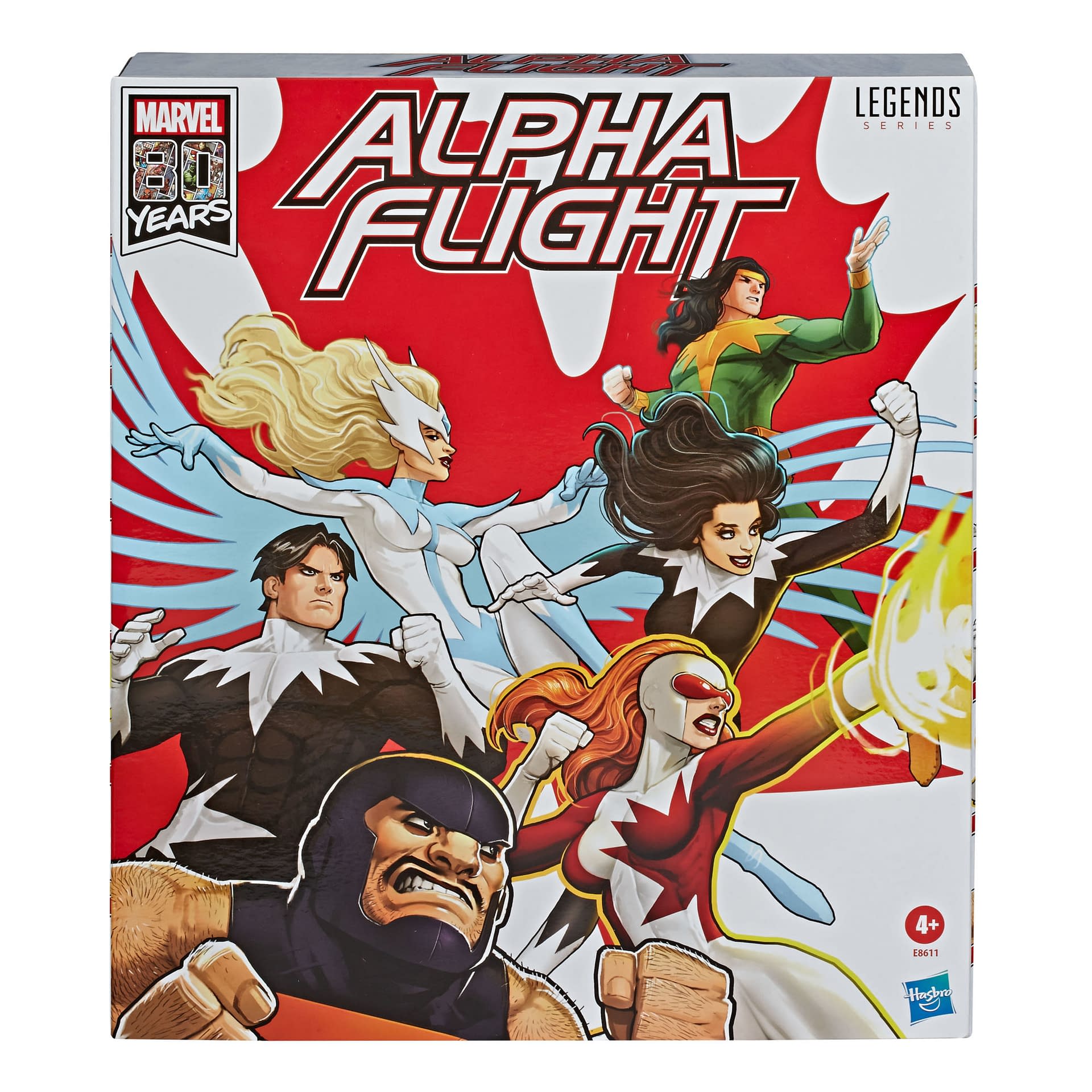 Hasbro Marvel Legends Series Toys 6" Collectible Action 6 Pack Alpha Flight 6 Pack, 6 Figures with Premium Design, for Kids Ages 4 & Up (Amazon Exclusive)
6-Inch-scale collectible Alpha flight figures: fans, collectors, and kids alike can enjoy this 6-inch-scale Alpha flight figure 6-Pack, inspired by the characters from the Marvel Comics.

Includes 6 characters with Marvel comics-inspired design: includes six members: Marvel shaman, Marvel snowbird, Marvel Aurora, Marvel northstar, Marvel Vindicator, and Marvel puck. Alpha flight figures include premium design, detail, and articulation for high pose ability and display in a Marvel collection.

Premium articulation and detailing: this quality 6-inch legends series Alpha flight figure 6-Pack features figures with multiple points of articulation that are great additions to any action figure

Marvel universe in 6-inch scale: look for other Hasbro Marvel Legends series figures (each sold separately) with comic- and movie-inspired characters, including Captain America, Iron Man, and black Panther. (Additional figures each sold separately. Subject to availability.)