Atomic Blast Shin Godzilla Coming in November from NECA
The Godzilla from Shin Godzilla, also known as Godzilla Resurgence, is getting a new figure from NECA. The Atomic Blast version will come on what looks to be a newly sculpted body with incredible detail. This is supposed to represent when he uses his atomic blast attack from that film.
Released in 2016, the film was widely acclaimed by fans for being more of a return to the classic Godzilla films.
This figure is the second Shin figure to come out, after last year's regular release. This one will come with detachable energy blasts for the head and tail to make a pretty epic piece for a Godzilla collection. Over 30 points of articulation are on the figure, along with a brand-new head sculpt and impressive paint aps.
This figure will be available in November. Take a look at many pics down below!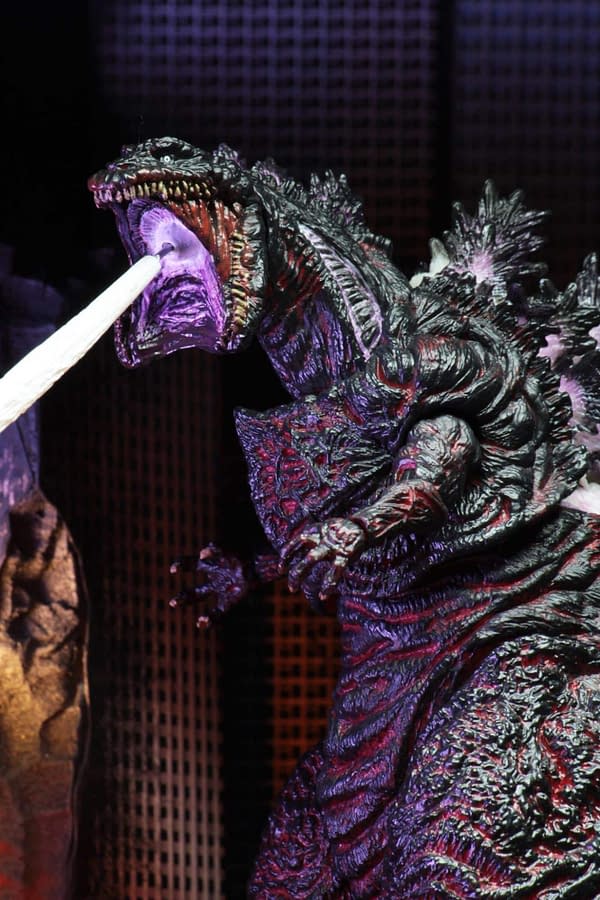 From the blockbuster 2016 movie that returned the classic Godzilla franchise to its roots!

This version of the most famous kaiju in the world is based on Godzilla's "Atomic Blast" attack in the movie. The figure measures 6″ tall and 12″ long from head to tail. It features Atomic Blast effects that attach to both mouth and tail, all new paint deco, new head sculpt, and over 30 points of articulation, including an articulated tail!