Batman Beyond Goes Festive with Our Heroic Holiday Guide
Batman Beyond has arrived and he is here just in time for our last holiday guide. Holidays are finally upon us with next week finally being the day our kids and collectors dream for as I can get new toys. When is the last holiday guides we wanted to touch on was one of the Batman underdogs and one of our favorite characters Batman Beyond. The animated series had a quick life span between 1999 and 2001 but it was some great cartoon animation. We are now trying to remember that I kind of character with some amazing collectibles that you can order just in time for the holidays.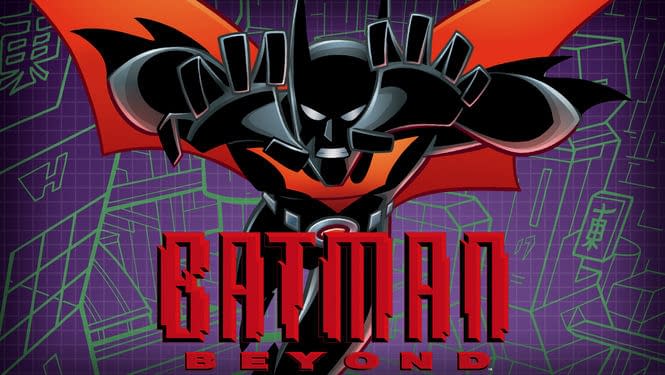 The first collectibles on our holiday guide are too special Batman Beyond busts. These busts were San Diego Comic Con exclusives. Each one is just slightly different as one features Terry McGinnis in a full-fledged Batman Beyond costume the other one shows him with his mask on. These would be too perfect statues to showcase together but if you just need one just pick your favorite. The statues are available online and you can find them located here.
Flying on in next we are going to take a look at the special Mezco Toyz One:12 Collective Batman Beyond figure. This figure is beautifully crafted and perfect for any Batman Beyond fan. He has a nice slim bodywork with the iconic red symbol in the center. He does come with foot jet booster effects, batarangs, and a second interchangeable head. He even comes with wing accessories perfect for any posable flight positions. This is a figure any Batman Beyond fan should have and you can find them online here or through online retailers like eBay.
Our final collectible that is perfect for any Batman Beyond fan this holiday is a special edition metallic Funko Pop that is included in the Batman Beyond The Complete Series Blu-ray pack. Nothing is more perfect for a Batman Beyond fan like the complete series in high definition. The disc case shows special artwork featuring your favorite heroes and villains from Batman Beyond in a special slipcover. Stop it all off there's a special edition metallic Batman Beyond limited edition Funko Pop figure in each box. Go Batman Beyond figure shows a new metallic finish it is very sleek and perfect for any Batman Funko fans collection. The box that is currently on sale and you can find it online and located here.
Let's travel back to the late 90s and relive some of our favorite childhood memories with a new Batman. Terry McGinnis definitely showed us that anyone with the right attitude and motivation can put on the batsuit and take on crime. Whether you're a fan yourself or you know a fan of the series these are three perfect collectibles to get you the perfect gift this holiday season.