The lightsaber, the iconic Star Wars tool of the Jedi and the Sith. Each one is special to their owner and each detail gives you the essence of who that warrior is. Ultrasabers is a company I happen to come across while at Wizard World. The company is known for letting create your own lightsaber from a variety of options and prices. With all the talk about Star Wars lands Lightsaber experience, I was curious if there was a way cheaper option. I mean don't get me wrong, I know the experience alone for the Disney saber is worth the $200. However, it is way more than $200 to get it, you have to make flight plans, hotel plans, buy your Disney tickets and all of that has to come into the cost and that is one pricey collectible. 
Ultrasabers is a great alternative for all your Star Wars and lightsaber fueled needs. I had to buy one for a recent event and figure I would share the findings. First off I got a pretty cheap lightsaber with a total price of $120 and that included shipping. First, you pick your hilt and that is your starting price the varies from simple styles from $55 to very intricate and exclusive styles ranging $160 and more. There is even Mystery Box options where you can just get a random saber all picked out for you or a Mystery Saber Hilt option if you're feeling lucky.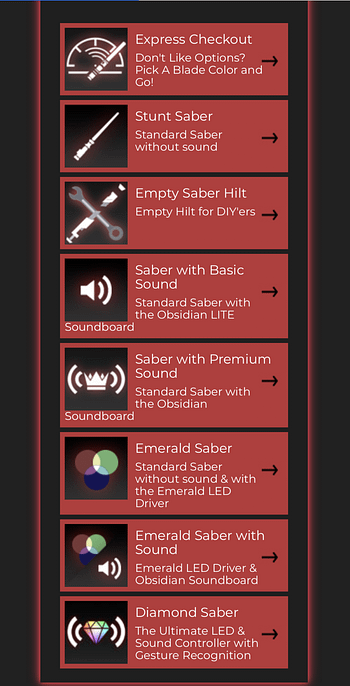 For my lightsaber, I choose to get the Initiate LE v4 which was priced at $70. It was a sleek silver design with a gold sketched color inside the notches. The lightsaber emitter was a unique option you could choose as you could get it opened or closed. I decided to go with an open styled emitter just to give it a more Sith styled feel to it. 
From there you get to choose the style of saber you want. Do you want sounds and effects? Basic stunt saber? Want a Lightsaber that changes colors? All these options are available but can get pricey. I decided to go with a basic stunt saber, that just includes the hilt and the color you want. Blade length is also an option, I choose the 36" option as it felt more realistic compared to a 24" default setting.
Then you get to get your saber color, you can get the basic red, blue, and green but can get more intricate like purple, silver or variations of colors. I went with a special color Bane's Heart, this color was based on Knights of the Old Republic with Darth Bane giving a saber crystal to his apprentice Darth Zannah.
The color seems to vary between red and pink when stationed next to a blue it looks redder. The only issue I have had with the saber itself was the battery pack. The batteries are covered with a velcro wrap and are way smaller than the inside of the hilt. This allows a lot of rattling when you swing or move the saber with speed. This can be a simple fix by just adding a secondary velcro layer to stop the movement.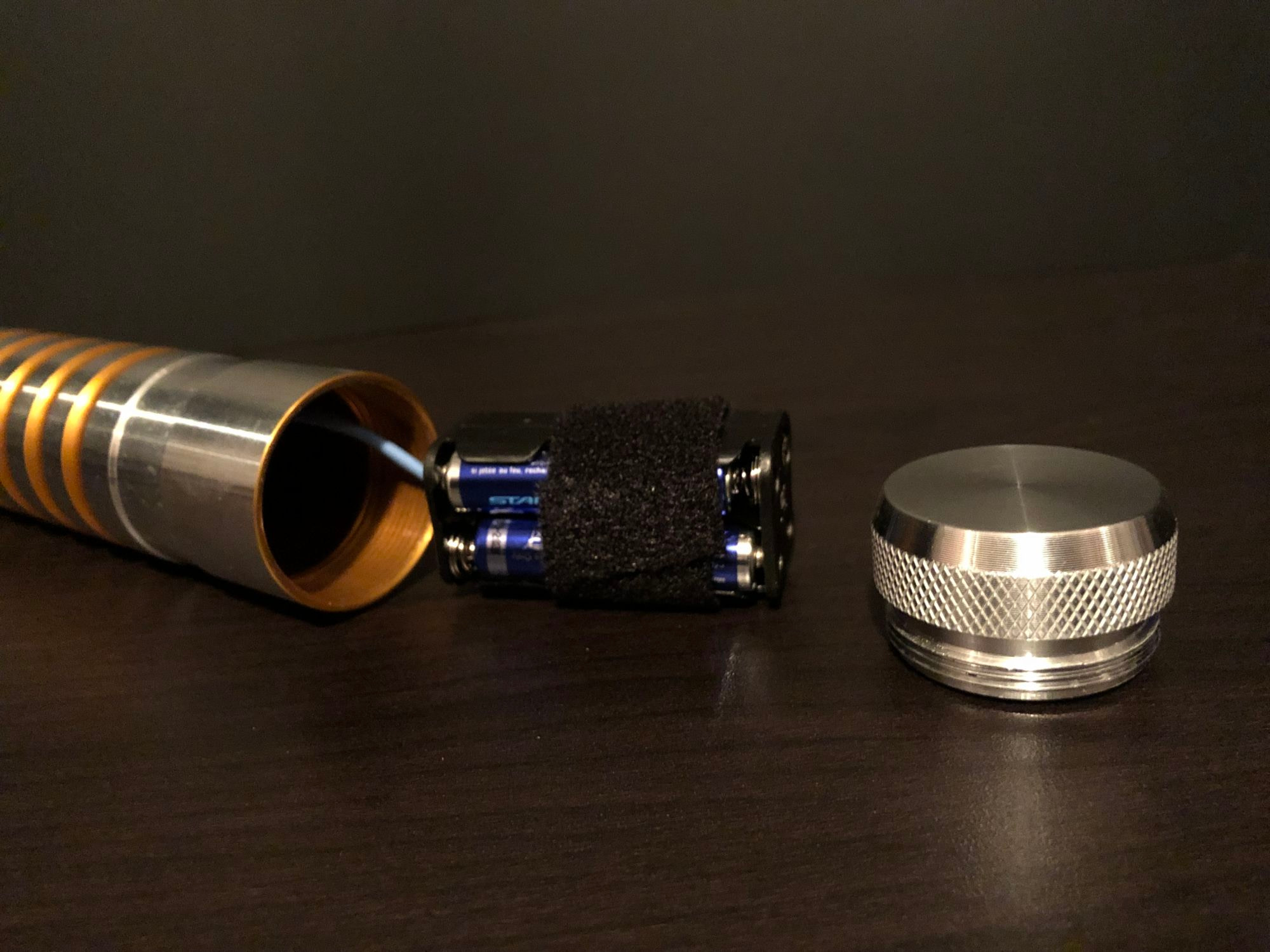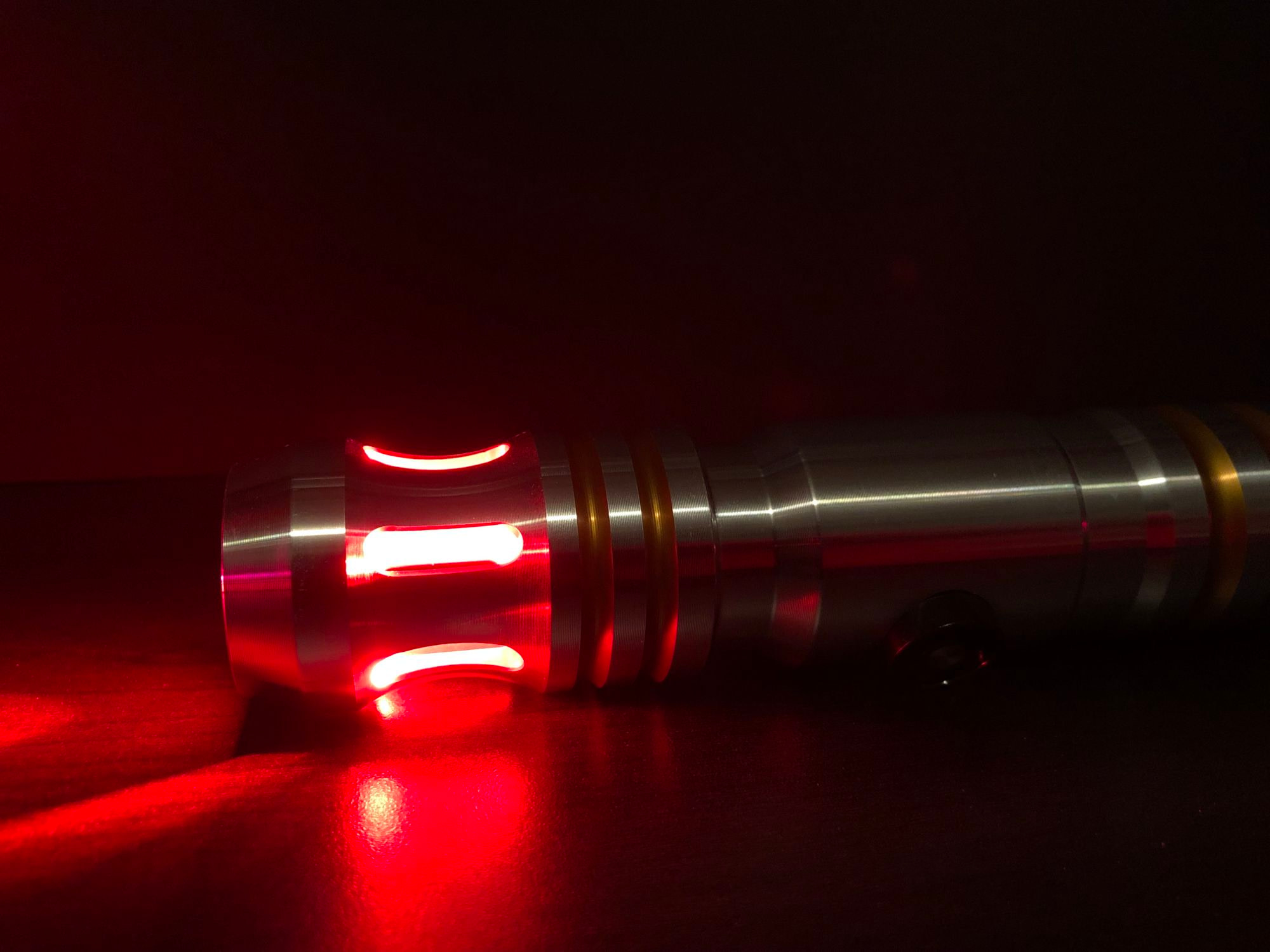 I love this lightsaber! It was a blast to sit there and create the saber that I wanted and it wasn't a hassle at all. The creation and shipping was fast and very reasonable. It was delivered in under a week with no damage or issues. Ultrasabers takes a lot of pride in what they do and you can really see it with all the options and styles available for all Jedi and Sith alike. Check it out for yourself HERE and weird the power.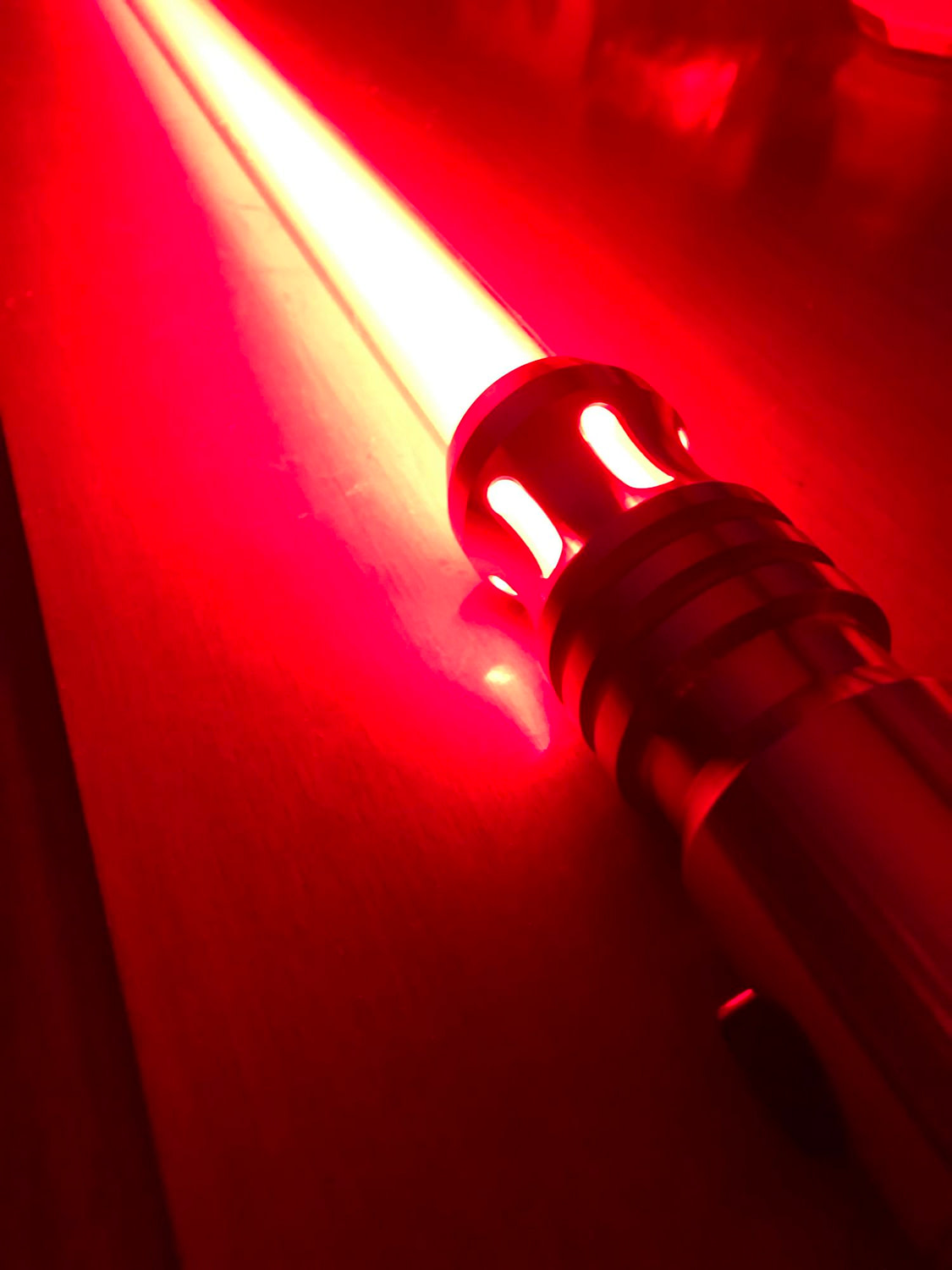 May the Force be with you!