Posted in: Collectibles, LEGO | Tagged: lego, LEGO Technic, nasa
---
Build NASA History with the LEGO Technic Mars Rover Perseverance
Build a piece of history with LEGO as they take collector to Mars with the NASA Rover Perseverance construction set 
---
Bring home space history with LEGO and their latest LEGO Technic Set. The NASA Mars Rover Perseverance comes to life with a brand new set that comes in at 1,132 pieces. The rover will measure 12.5" long, 9" high, and 9" wide, and fearfully recreates the NASA Mars Rover Perseverance in brick form. The Mars Rover Perseverance launched on July 30, 2020, with the goal to seek signs of ancient life and collect samples. LEGO made sure to stay true to its designs with 360° steering as well as its movable arm for collecting samples.
On top of that, the Mars rover has a fully articulated suspension keeping it stabilized on uneven surfaces. Just like in its original mission, NASA's Ingenuity helicopter has also tagged along! The LEGO Technic NASA Mars Rover Perseverance is priced a $99.99 and set for an August 2023 release. Pre-orders are not live, but fans can find the rover right here, as well as more LEGO space fun like Darth Vader's Mech set seen here.
Build the NASA Mars Rover Perseverance with LEGO
"Give kids an adventure to remember as they build a LEGO® Technic™ toy version of NASA's Mars Perseverance Rover (42158). This building project is perfect for kids with a passion for science and technology and comes with an augmented reality app experience that lets them learn more about the environment on Mars and the rover's mission."
"This model toy is packed with features that help kids learn more about the challenges facing the NASA Perseverance Rover and its companion helicopter Ingenuity. The rover features 360° steering and a movable arm, plus fully articulated suspension that lets the vehicle maintain traction on all 6 wheels across uneven surfaces. Other buildable details include a power unit, antennae, cameras and scientific instruments. Let the LEGO Builder app guide your youngster on an intuitive building adventure, allowing them to zoom in and rotate models in 3D, save sets and track their progress."
Feed a passion for science and technology – Kids aged 10+ can learn more about the challenges of space exploration with this LEGO® Technic™ NASA Mars Rover Perseverance (42158) model toy
Conduct a test flight – This set includes a buildable toy version of NASA's Ingenuity helicopter, which accompanied the Perseverance Rover and was used to test powered flight on Mars
AR brings the mission to life – The accompanying augmented reality app experience lets kids dive into the details of the rover and its mission
Explore the functions – Features 360° steering, movable arms and fully articulated suspension that lets the vehicle travel across uneven surfaces, plus buildable scientific instruments
A gift for kids aged 10+ – This Mars Perseverance Rover toy set makes a gift idea for kids with a passion for space exploration or science and technology projects
Measurements – This LEGO® Technic™ building set measures over 9 in. (23 cm) high, 12.5 in. (32 cm) long and 9 in. (23 cm)wide
---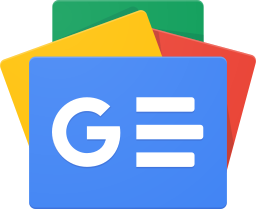 Stay up-to-date and support the site by following Bleeding Cool on Google News today!