Call of Duty's Ghost Enters the War with McFarlane Toys
The second battlepass for Call of Duty: Modern Warfare finally kicked off Tuesday. This new 51GB update brings back two classics, the iconic map Rust and the operator Ghost. This fan-favorite character has been in gamers hearts since his sad death in Modern Warfare 2. Now with a new story and mission, the team is back together again and ready for action. Ghost is ready to take the fight to your collection with the new McFarlane Toys figure. Ghost is highly detailed and features over 22 points of articulation. He doesn't come with some accessories like an assault rifle, ammo packs, removable poncho, and a display stand. This is a figure you will not want to miss out on for your Call of Duty collection.
The McFarlane Toys Call of Duty: Modern Warfare Ghost Figure is priced at $19.99. He is set to release this month and you can find retailers that have him and pre-order info located here.
Going Dark.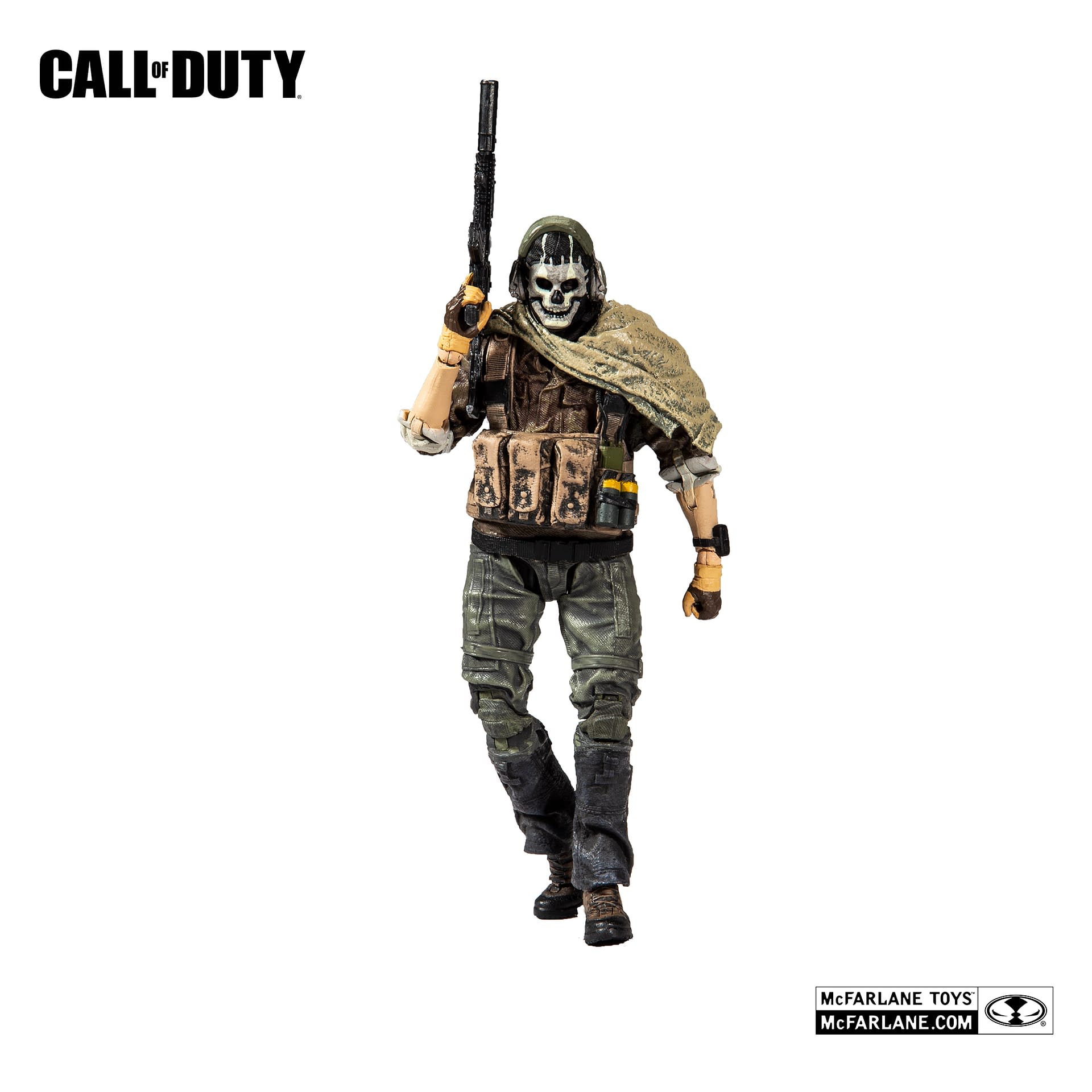 McFarlane Toys Call of Duty Lieutenant Simon "Ghost" Riley Figure
Call of Duty: Modern Warfare – Ghost
Lieutenant Simon "Ghost" Riley is a British special forces operator that has appeared in multiple Call of Duty® titles. Ghost uses his stealth to gain the tactical advantage on enemies, ensuring that if he's on the battlefield, no one is safe.
PRODUCT FEATURES:
– Incredibly detailed sculpt of Simon "Ghost" Riley modeled from in-game assets
– 7" Articulated figure features Ghost's all new iconic in-game outfit worn in Season 2 of the the hit video game, Call of Duty: Modern Warfare
– Includes a code for downloadable in-game
– Features 22 moving parts for ultra-articulation
– Comes with assault rifle, ammunition pack and removable poncho
– Showcased in Call of Duty themed window box packaging