Dawn is back and she celebrated the 20th anniversary of her comic book debut in Sirius Comics Cry for Dawn from 1989. This beautiful goddess now makes her way onto your shelves as Executive Replicas and TBLeague announces Dawn is their next figure. This 1/6th scale figure and stand 12 inches tall. One great feature of this figure is that she has a metal skeleton so that her body is seamless. This gives you a very accurate and life like figure that would make any collectors collection proud. Dawn comes with interchangeable hands, armor pieces, weapons, and even a display base that has a nameplate. You will be able to customize her how you would like with this set up and that can make each one unique. If youra fan of Dawn and Sirius comics then this figure is a must have.
The Dawn 1/6 Scale Action Figure from TBLeauge and Executive Replicas is priced at $159.99 and she is set to raise a little hell March 2020. Pre-orders are already live and can be found here. Don't forget to check out the recently announced Vampirella figure also coming soon from Executive Replicas.
"I will love you like no other for I have died a thousand tiny deaths and every time I died I thought of you."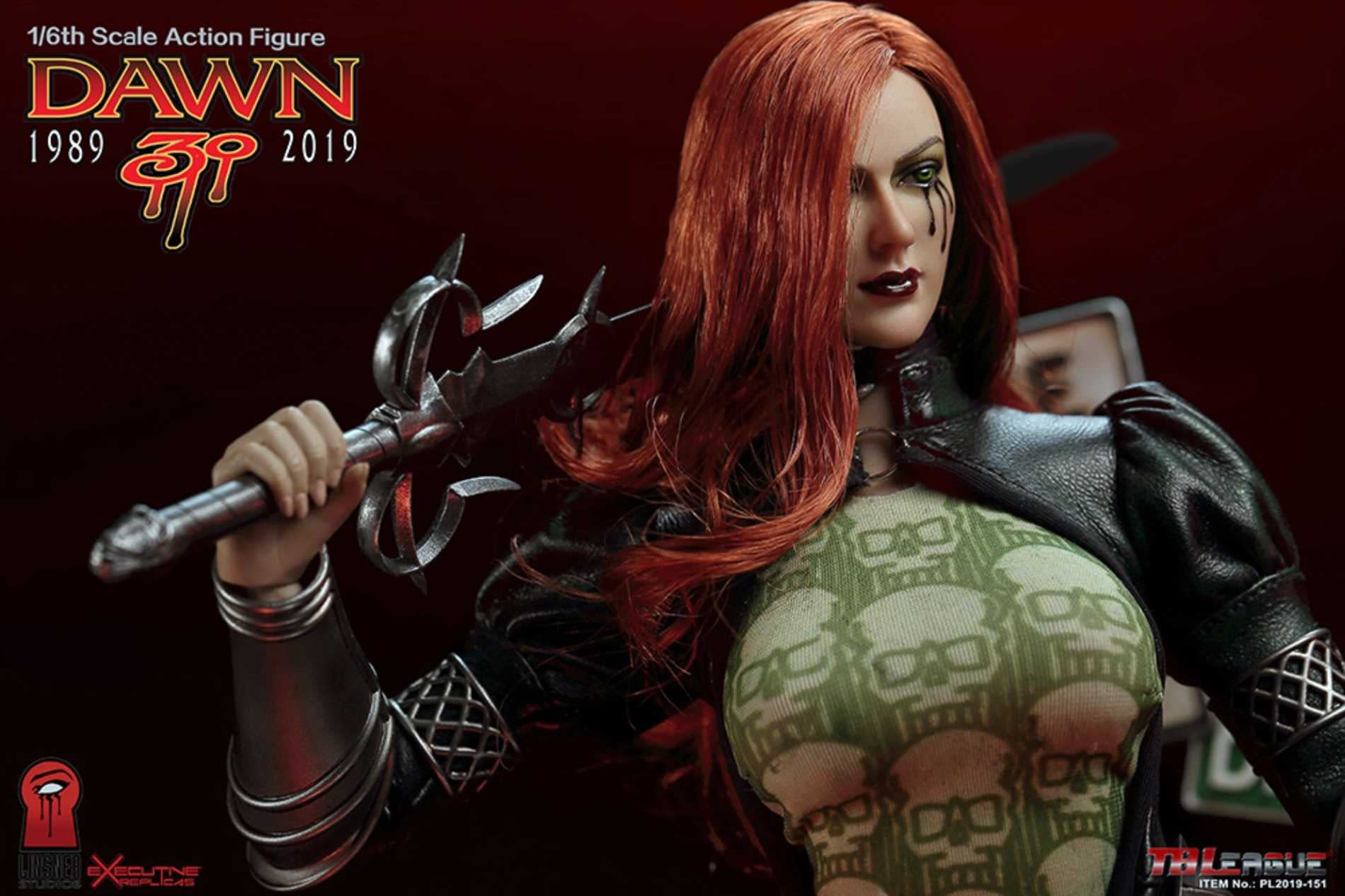 From Executive Replicas. Joseph Michael Linsner's Dawn is an elemental force of nature; a Goddess dancing between worlds and into the arms of her lover Death, The Horned God.
The dream project of writer/artist Joseph Michael Linsner, Dawn's story is told through a series of graphic novels published by Image Comics, with a 4th book on the way!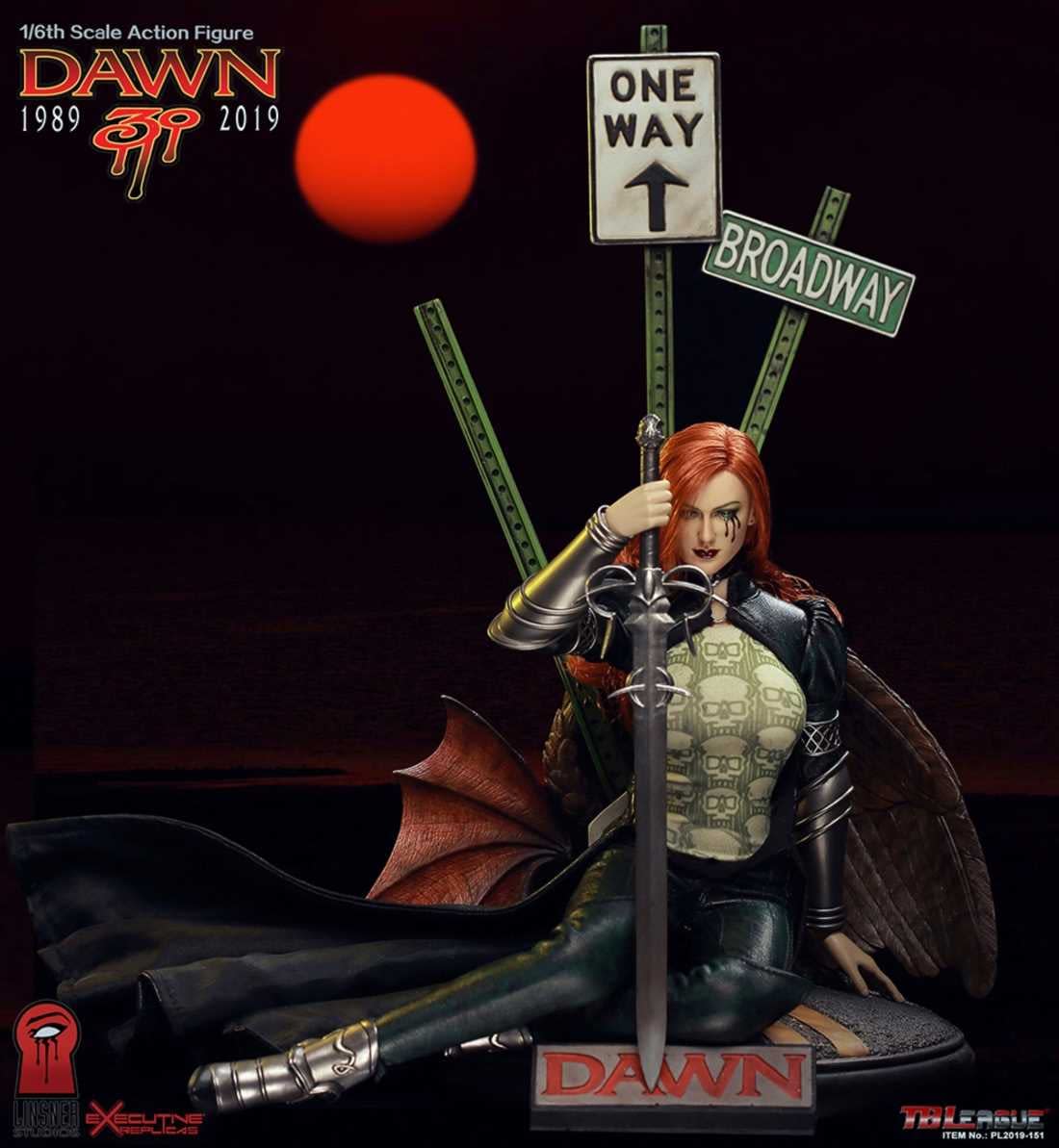 This impressive 12-inch Dawn features a TBLeague 1/6 female seamless body with a metal skeleton, 3 pairs of interchangeable hands, cloth outfit, and an assortment of weapons and accessories! Dawn also includes a detailed sculpted base complete with nameplate.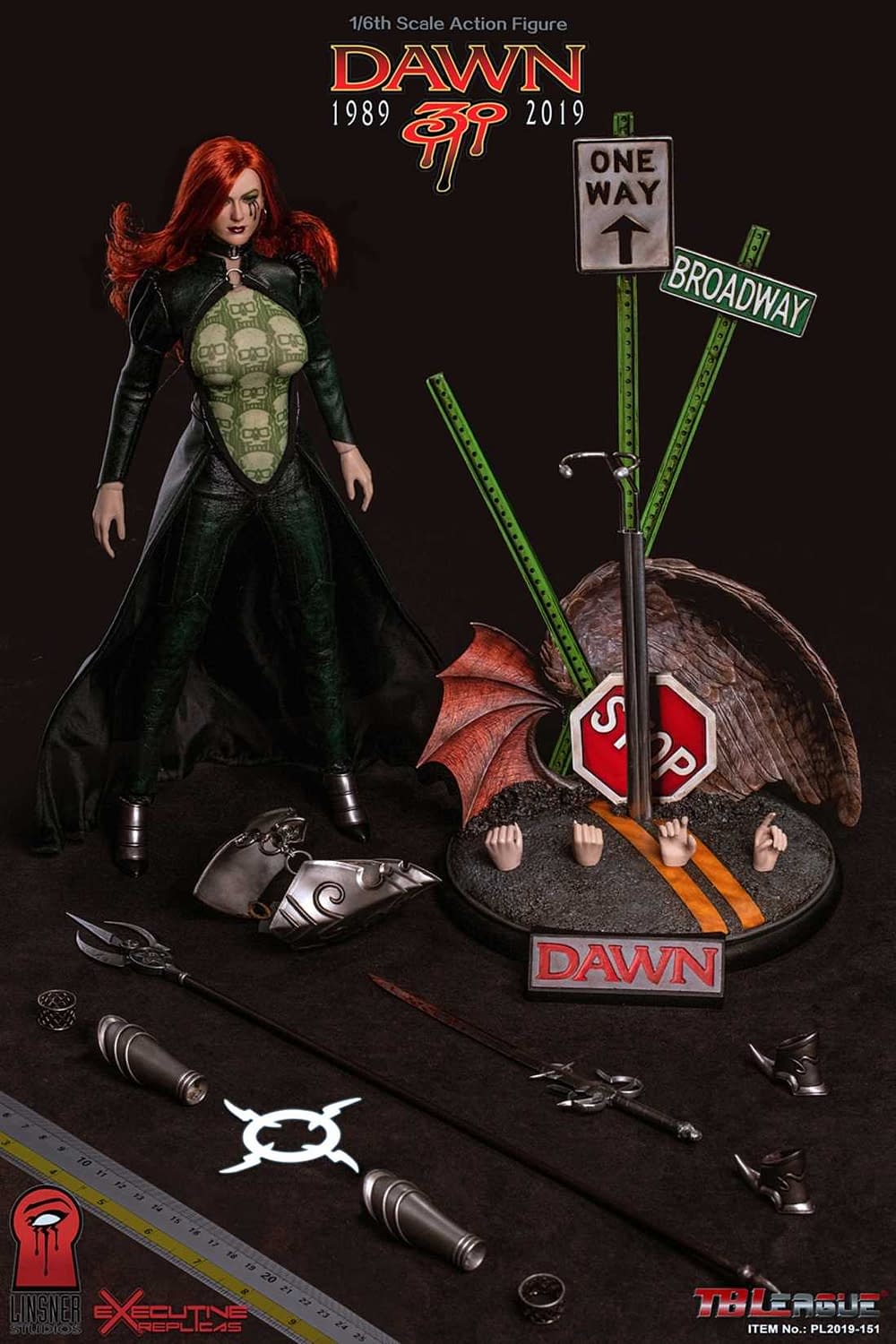 Enjoyed this article? Share it!