Dude Thor Brings the Thunder and Cheese Whiz with S.H. Figuarts Figure
Dude Thor is one of the most interesting characters from Avengers: Endgame. He could handle his failure of not stopping Thanos at the end of Avengers: Infinity War. This failure drove him to a depressed state of non-stop alcohol, pizza and cable television (that has been out for weeks). After Thor: Ragnarok changed up the Thor mythos with bringing more comedy and gave a full-fledged character. SHFiguarts is giving us one of the first actual Dude Thor figures. This one is actually depicting Thor in his bigger belly staged and suited up for the final Endgame battle. One of the things I already like about this figure is the cloth cape, you can never go wrong with a fabric attachment for a figure. Give flow to the figure and looks ten times better than a plastic backing. Dude Thor also comes with both hammers from the movies, Stormbreaker and Thor: The Dark World's Mjolnir. He will also come with four hand attachments to give you that perfect Thor pose.
Preorders for Dude Thor goes live August 30th, 2019 and he is set for a January 2020 release date. He is priced at $64 and is set up as a Bandai Premium Web Exclusive and you can find that here. I'm sure we will see other distributors get this figure but until then we might need some translation.
Behold the God of Thunder below:
In addition to the cloth cloak, both Stormbreaker and Mjolnir are included, and a luxurious specification that can also reproduce two-sword style poses. Appearing work – Avengers: Endgame.
Main product contents:
・ 4 types of wrist left and right for replacement
Main product materials: ABS, PVC, cloth. Product size: Height: approx. 6.5"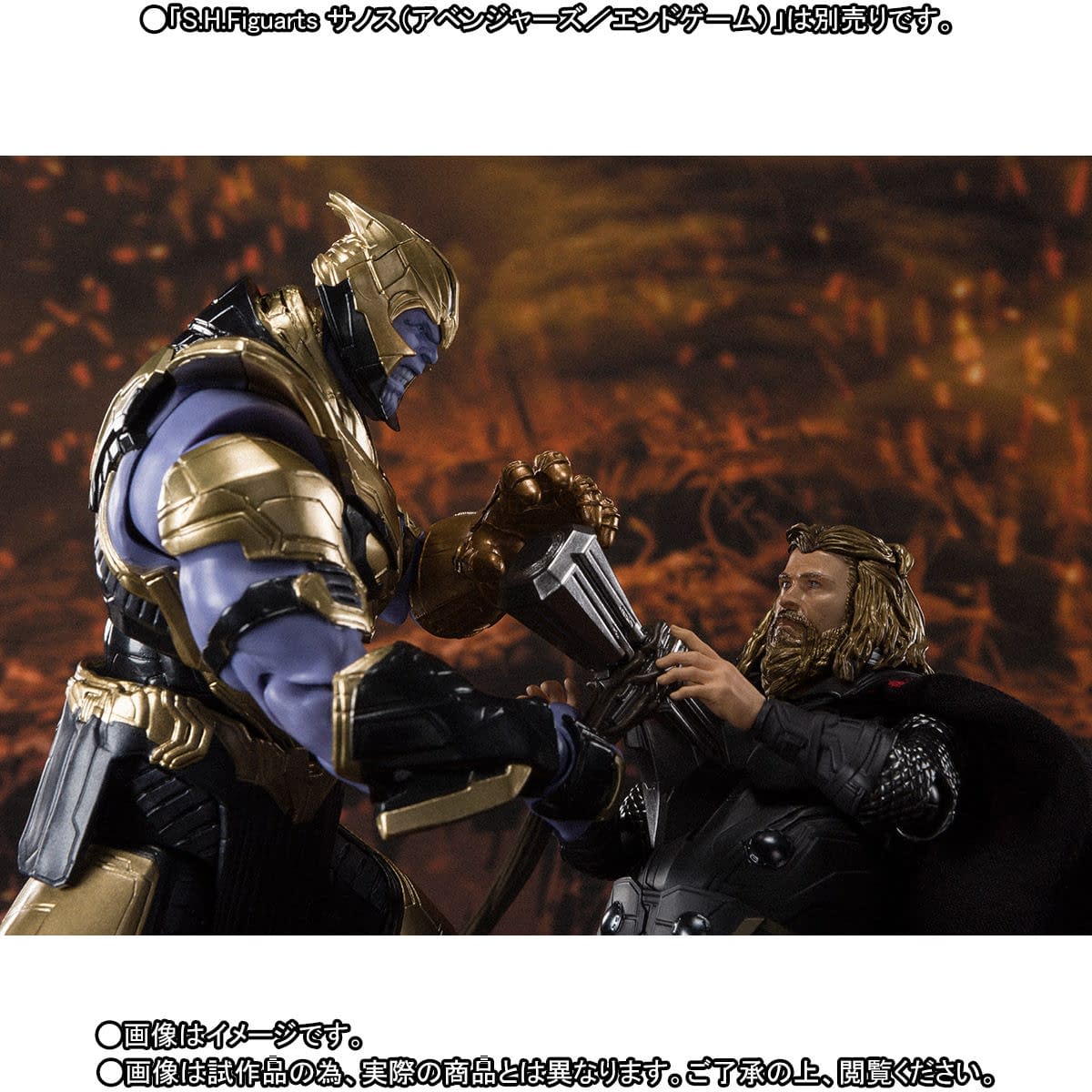 Before purchasing: Please be sure to read. *
* Actual product may differ slightly.
* Appearances such as coloring may vary slightly from product to product.
* Product specifications and shipping dates are subject to change without notice.
* Orders may be closed when the planned number is reached.
In addition, if there are many requests, we may accept the request again.
* This product may be sold overseas.