Fanhome Announces New Naruto Shippuden Statue Subscription Box
Fanhome is back with another subscription box as fans can bring home the world of Naruto like never before with this specialized monthly box
---
Fanhome is back with another brand new subscription box as they dive into the world of the hit anime series Naruto Shippudden. Even after all this time, Naruto Shippuden is a beloved series for fans, and Fanhome wants to keep the fandom alive. This new subscription box gives collectors one of the largest curated collections of miniature figures for the show. Each statue is officially licensed by TV Tokyo and faithfully captures iconic heroes and villains form the show with hand painted detail. Each month, Naruto fans will get a box of four figures as well as an illustrated magazine packed with details and secrets from the show. Some of these figures include Sasuke, Sakura, Itachi, Kakashi, and even Kurama. Special Naruto figures will also be released throughout the subscription with Sage Mode figures. It all starts at $4.99, and Naruto Shippuden fans can find more out Fanhome and the box right here.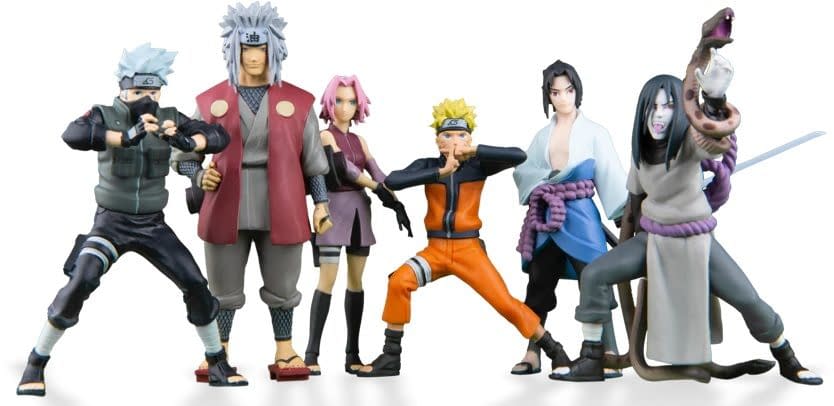 Bring Home Naruto Collectibles Monthly with Fanhome
"The most iconic characters from Naruto Shippuden come together in the largest curated collection of high-quality figures for this popular anime series. Each figure faithfully reproduces the features, costumes and accessories of each character and comes with a fully illustrated magazine Become the next Hokage! The most extensive collection of figures in the Naruto Shippuden series!"
Each figure has its own accessories and signature pose from the series…and all are truly special!
Hand-painted
Removable base
High quality
Special figures of Naruto in his power modes, tailed beasts (Kurama, Shukaku…) and great summonings (Gamabunta, Manda, Katsuyu…)
Officially licensed by TV Tokyo
Exclusive edition
The product images shown are for illustration purposes only. For circumstances outside of our control, the actual product may vary slightly from the images shown on this page.