This set of releases as for our big sports fans out there. We are getting a nice set of college mascot Funko Pop's as well as a nice set of NBA Pops. The first stop we will be getting up four new college football mascot Pop characters. The home team is up first for all you Ohio fans out there as the Buckeyes famous mascot Brutus gets Popified. Next, Wisconsin makes their debut, so you can show your love for Bucky badger. The University of Georgia's mascot the Hairy Dog will also be making his appearance so you can show your black and red pride. Last but not least Notre Dame shows their gold and blue colors with their Leprechaun mascot. Now switching sports will be looking at the NBA. Making his 10" debut is basketball a legend and icon Michael Jordan. He will be getting two 10 inch Funko Pop Sports figures. The first up he'll be getting his red away jersey, and he will be getting his white NBA Chicago Bulls home jersey but this one will be exclusive to Footlocker. I do think it is weird when non-toy stores to get exclusive's as they make them almost impossible to find, or in perfect condition. Last but not least four basketball players will be getting their Funko Pop Sports debuts. Stepping onto the court is Victor Oladipo from the Indiana Pacers. Up next, the Detroit Pistons put their star player Blake Griffin up for Funko Pop Sports pop-ification. Luka Doncic and Kristaps Porzingis from the Dallas Mavericks are the last two from the reveal.
I love how Funko is so accommodating for all collectors out there and sports cans can now start looking forward to these upcoming Funko Pop Sports legends. You can find them available for pre-order here.
Coming Soon: Pop! College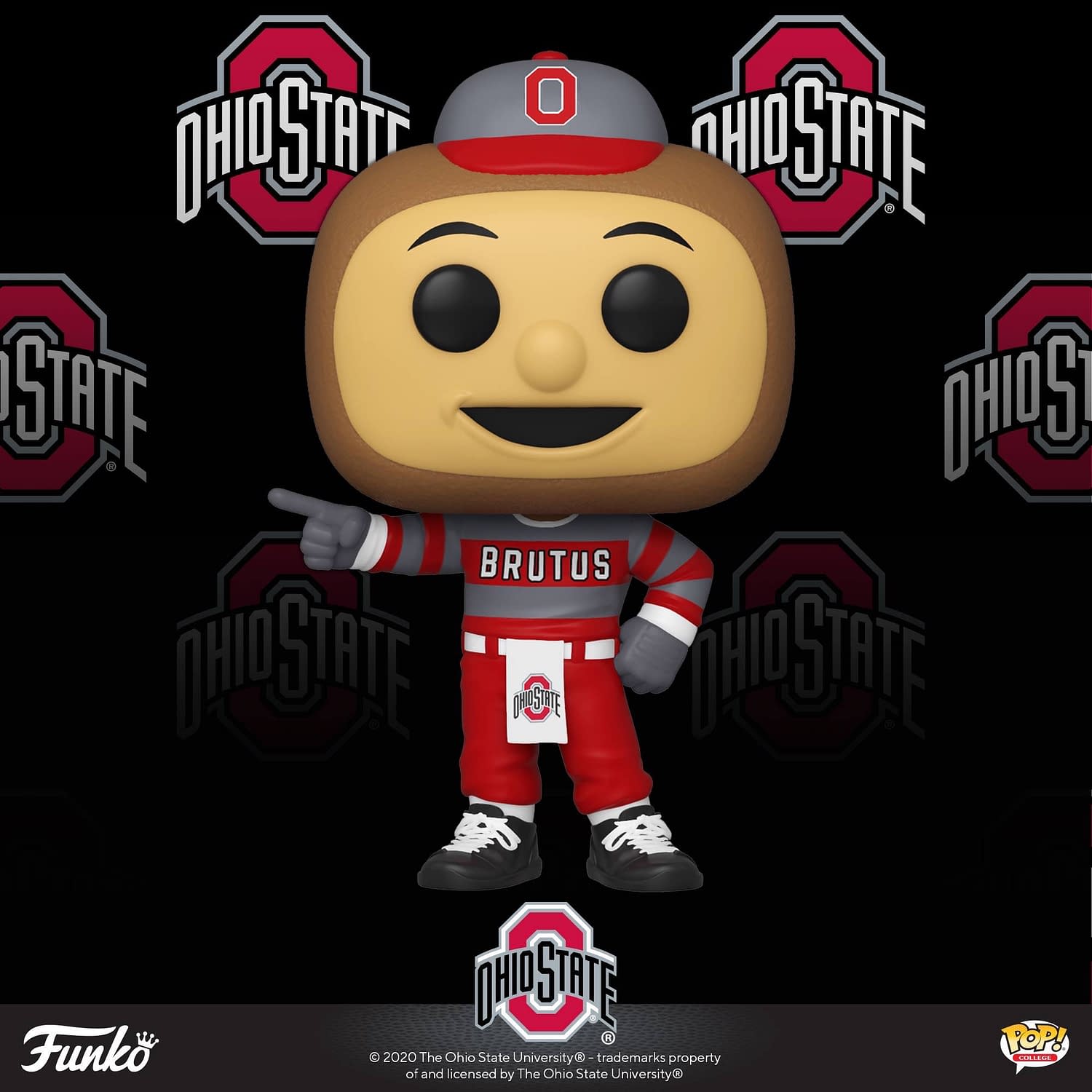 "Fight the team across the field
Show them Ohio's here
Set the earth reverberating
With a mighty cheer."
Show your Scarlet and Gray™ pride with a Pop! Brutus Buckeye ready to fight for his beloved alma mater.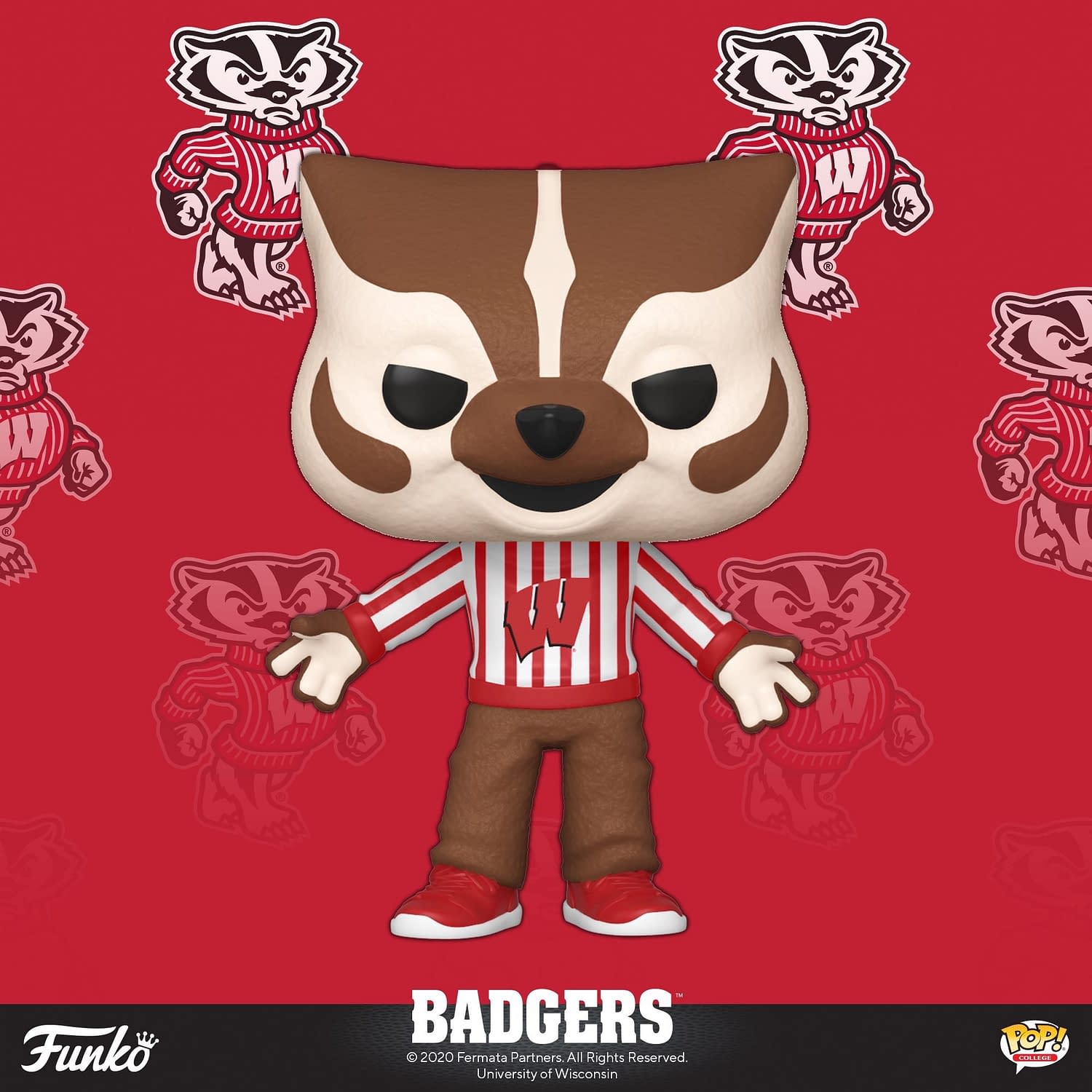 "On, Wisconsin! On, Wisconsin
Plunge right through that line!
Run the ball clear down the field
A touchdown sure this time!"
Show your cardinal and white pride with a Pop! Bucky Badger.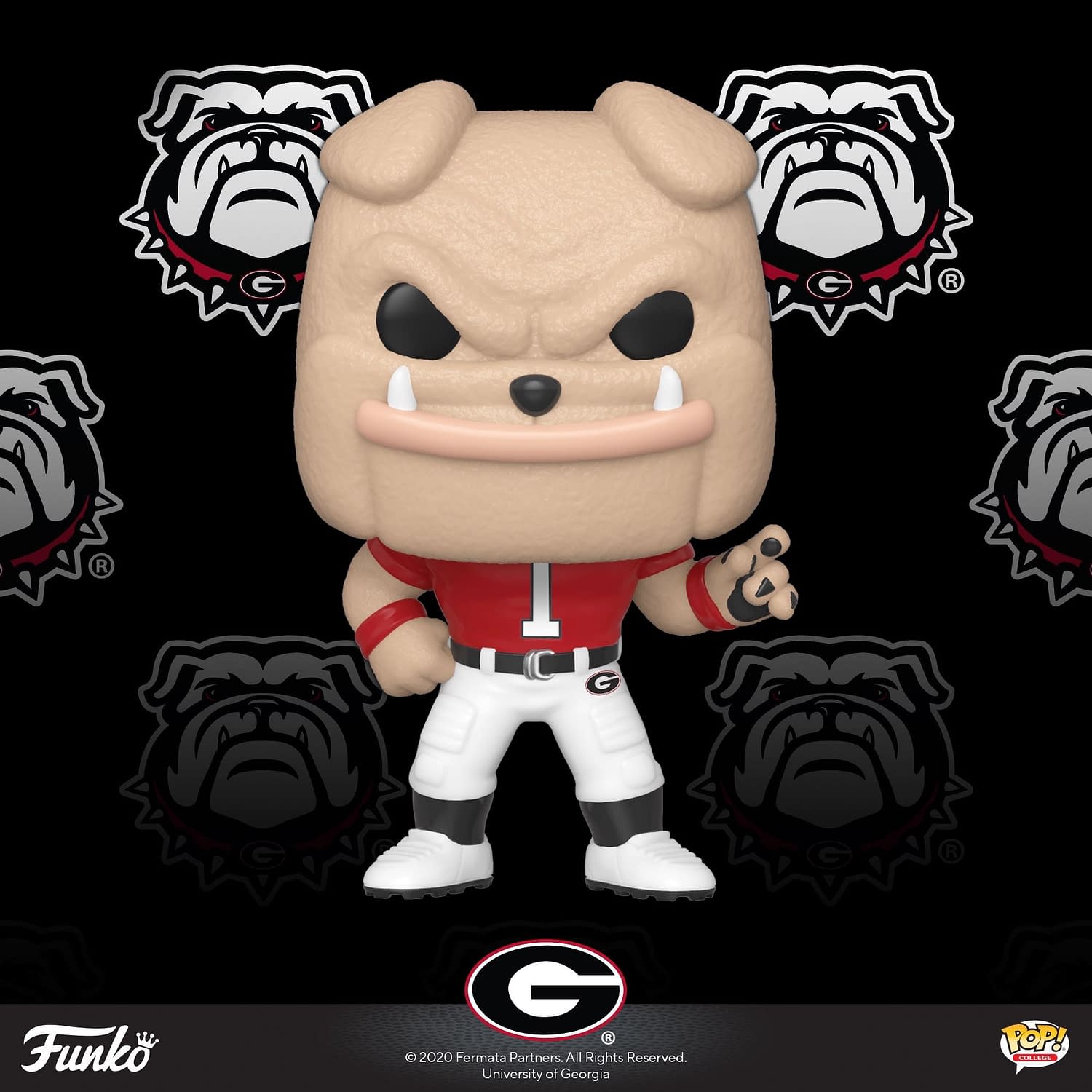 "Glory, glory to old Georgia!
Glory, glory to old Georgia!"
Show your black and red pride with a Pop! Hairy Dawg filled with University of Georgia spirit.
"Rally sons of Notre Dame
Sing her glory and sound her fame
Raise her Gold and Blue
And cheer with voices true."
Show your blue and gold pride with Pop! Leprechaun filled with Notre Dame spirit.
Coming Soon: Pop! NBA – Michael Jordan
Your collection will be a guaranteed slam dunk with NBA Chicago Bulls' Michael Jordan as a 10" Pop! wearing a red away jersey.
A 10'' Pop! Michael Jordan in a white NBA Chicago Bulls home jersey will be exclusive to Foot Locker.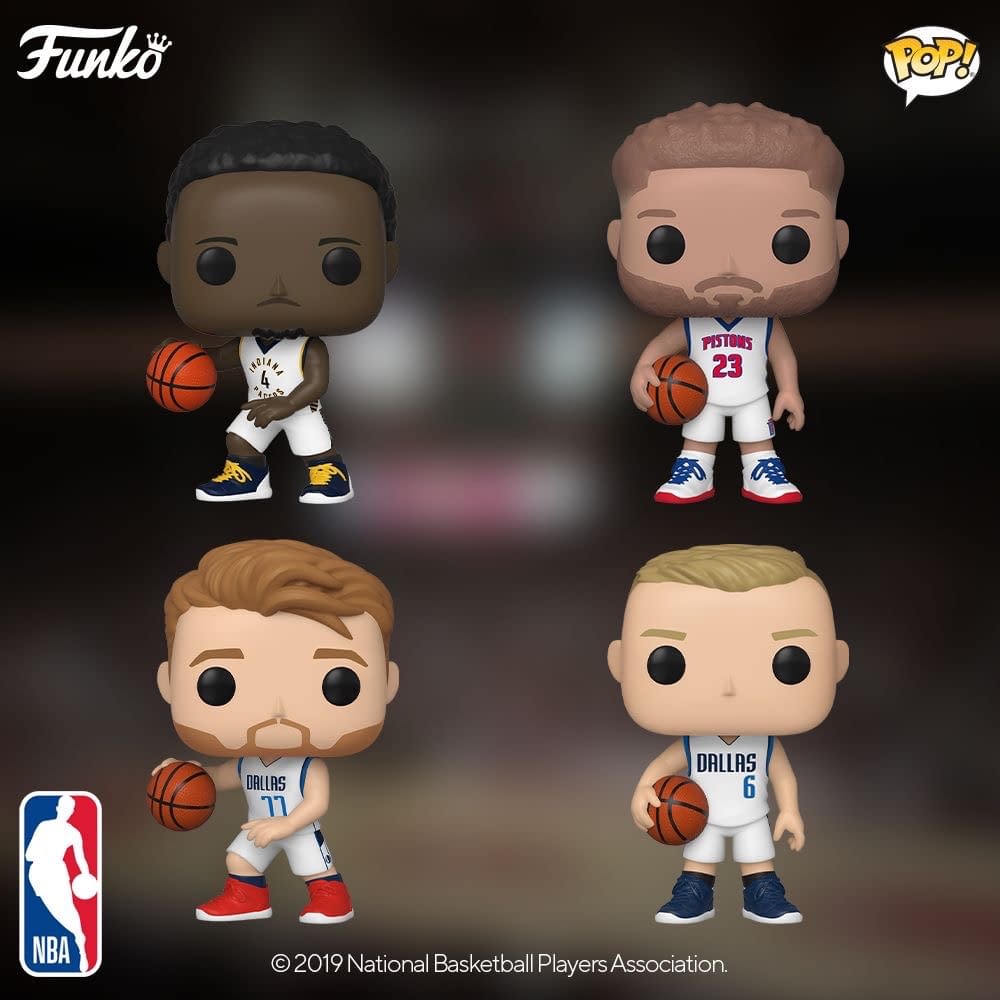 Coming Soon: Pop! NBA
Bring home Pop! Victor Oladipo of the Indiana Pacers, Pop! Blake Griffin of the Detroit Pistons and Pop! Luka Doncic and Pop! Kristaps Porzingis of the Dallas Mavericks.
Enjoyed this article? Share it!