Funko Round-Up: Star Wars, Disney, Jem and the Holograms, and More!
Funko announces tons of new products and licenses every day, let alone every week. It can be a lot to keep up with. So we are here to help. Welcome to the Funko Round-Up! In this edition: Star Wars Vynl and Pop hitting stores, Jem and the Holograms gets a couple of new Pops, Mickey Mouse gets even more Pops celebrating his birthday, and a new Disney Vynl set is on the way. Let's take a look.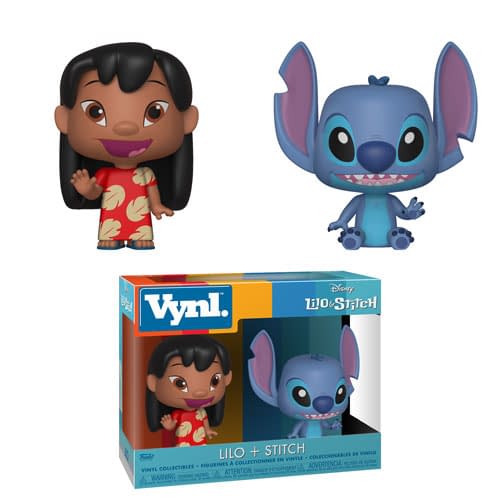 That new Vynl Disney set is Lilo and Stitch. Could these look anymore perfect? DOn't forget as well the the latest Disney Treasures box at Hot Topic is Lilo and Stitch themed and is online and in stores now. This Vynl two-pack is in stores now.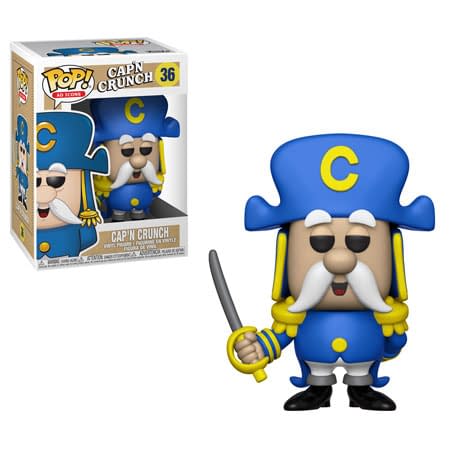 A new Cap'N Crunch Funko Pop will be in stores in December. The Captain joins all of the other cereal icons they have released this year. He will also be available everywhere, as opposed to the Funko Shop or Target.
Also in stores right now are two new Jem and the Holgrams Pops. Jem and her rival Pizzazz are available with their big hair and awesome sculpts.
Star Wars fans have even more to collect, with two new Vynl packs featuring Obi-Wan Kenobi/Darth Maul and Chewbacca/C-3PO will hit in December and January respectively. Exclusive to Walgreens is a Dark Side Anakin. That should be hitting in the next few weeks.
Finally, three new Funko Pops celebrating Mickey's 90th birthday are available now. Band Concert Mickey, a Plane Crazy Mickey, and a Holiday Mickey join all of the others that have been released so far. I have seen a few of these at Gamestop already, so eyes peeled everyone. My favorite that I have gotten so far is the Steamboat Willie, but Gamer Mickey is also cool.
Most of these products can be ordered or preordered right here.