Adam Sandler Becomes Your Newest Collectibles with Funko Pops
Adam Sandler is finally getting some collectibles with the world of Funko. We first saw Big Daddy get its first collectible and it now looks like two more films have entered the collectible phase. First up is Happy Gilmore with five Pop vinyl figures coming out, one being a 2-pack and another is a chase. This golf comedy lets you bring home Happy with his hockey stick club, Otto and the famous mentor Chubbs. Chubbs does have a chase variant with his fingers are broken. This is not the best chase, as anyone could cut the fingers off of him to have their own. We could have at least got a Chubbs in a different outfit or with an alligator companion with the cut fingers. Finally, for the Adam Sandler Happy Gilmore, Funko Pops is Happy Gilmore versus Bob Barker in a special two-pack. Now we have another classic big comedy from Adam Sandler, Billy Madison. There will be five releases for this wave for Billy Madison Funko Pops one including one as a Target exclusive. First up we're getting the Penguin with a cocktail from the scene at Billy's party. Next, we are getting Billy Madison himself standing and another with him in a bathtub. We are then getting Danny McGrath putting on lipstick. The last one being Billy Madison with lunch bag from the school trip and he will be a Target exclusive Pop. It is nice to know that some underdog films are getting the Funko Pop treatment and collectors can expand their collections.
All of these Adam Sandler Funko Pops from Billy Madison and Happy Gilmore are set to be released in 2020. Excluding the Billy Madison with lunch bag who is a Target exclusive and all the rest are common releases. You will be able to find online and available for pre-order and located here. Don't forget to check out the recently announced Scuba Sam Funko from Adam Sandler's film Big Daddy too!
"The price is wrong, bitch"
Pop! Movies—Happy Gilmore
"Why didn't you go home?! That's your home! Are you too good for your home? Answer me!" Fans of comedy and Adam Sandler can now bring home their favorite characters from Happy Gilmore. Pop! Happy Gilmore and Bob Barker are available as a two-pack. Bring home Pop! Happy Gilmore, Pop! Happy with a hockey stick, Pop! Otto and Pop! Chubbs with a Chase.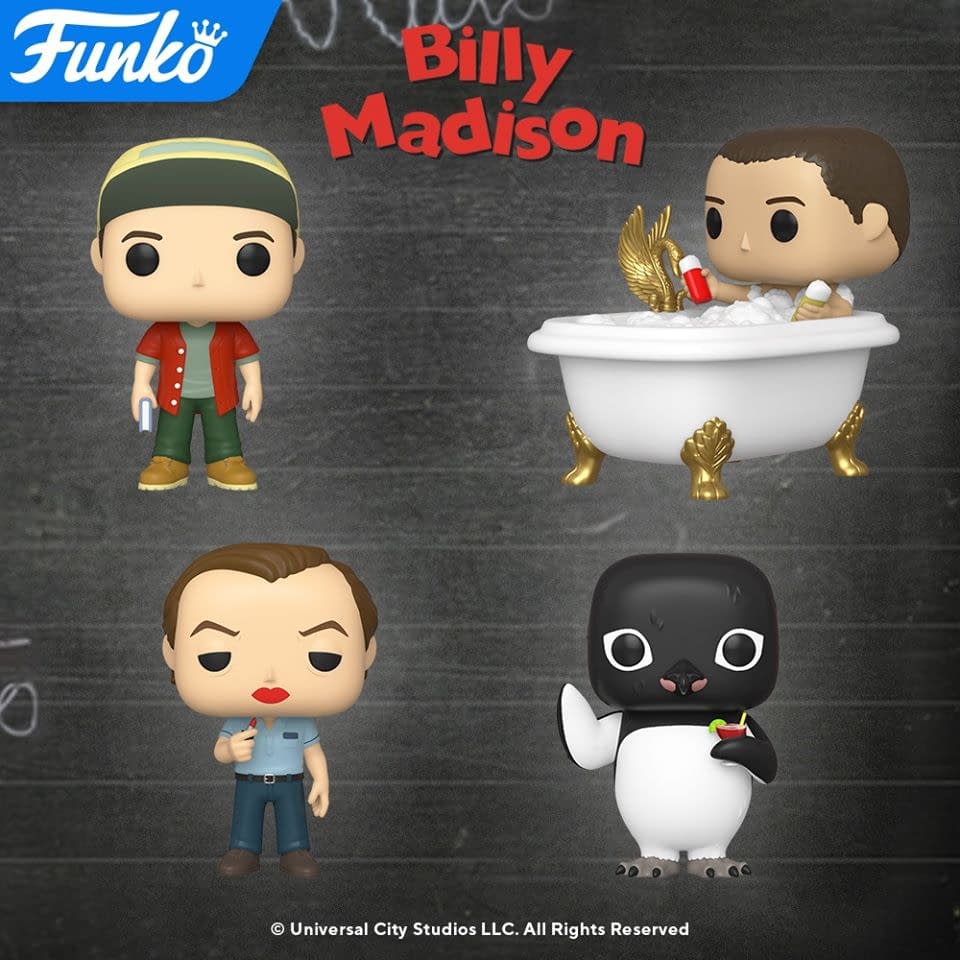 Coming Soon: Pop! Deluxe—Billy Madison
"You ain't cool unless you pee your pants." Fans of comedy and Adam Sandler can rejoice to see their favorite Billy Madison characters in Pop! form. Bring home a Pop! Penguin with a cocktail, Pop! Billy Madison, Pop! Billy Madison in Bath, and Pop! Danny McGrath.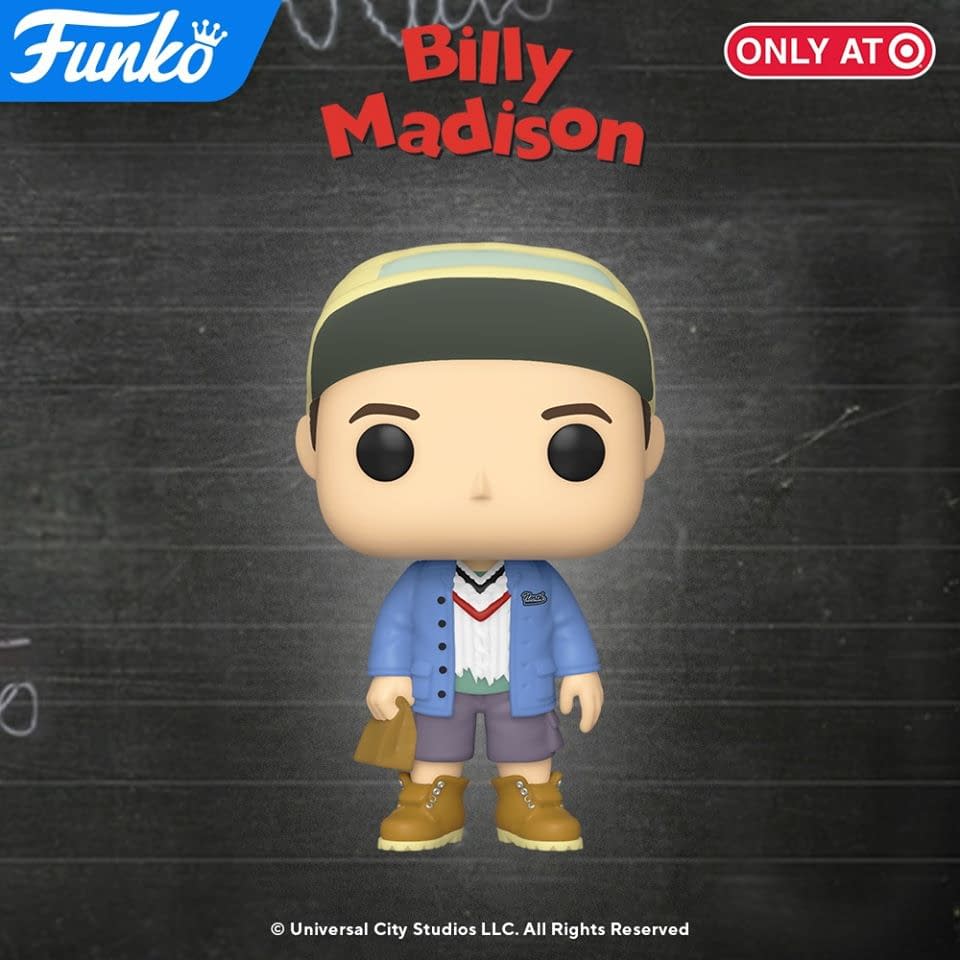 A Pop! Billy Madison with bag lunch will be available as a Target exclusive.