Funko SDCC Exclusives Wave 5: Movies and Games!
Funko has begun revealing their massive amount of SDCC exclusives for 2018. This is the time that all collectors both dread and look forward to all year. As they have been for the last couple of years, a majority of these exclusives will be shared with retailers outside of the con. That list usually does not come out until a day or two before SDCC opens, and rest assured when it does we will share it with you.
This wave is all about movies and video games! Scott Pilgrim vs. the World collectors are going to be pulling their hair out, that's for sure.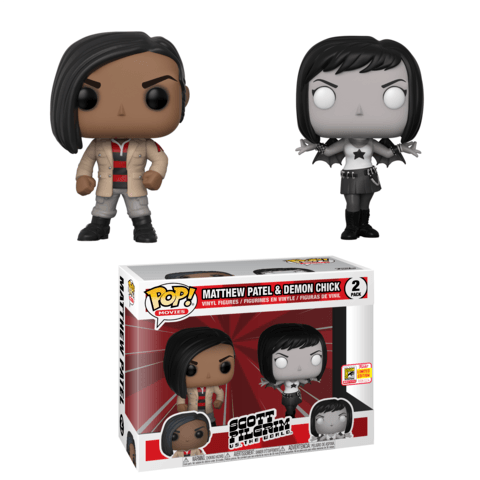 Funko Pop Movies: Scott Pilgrim vs. the World – Matthew Patel & Demon Chick 2-pack
Ramona's first evil ex and his demon chick are ready to battle!
Didn't you get his e-mail explaining the situation?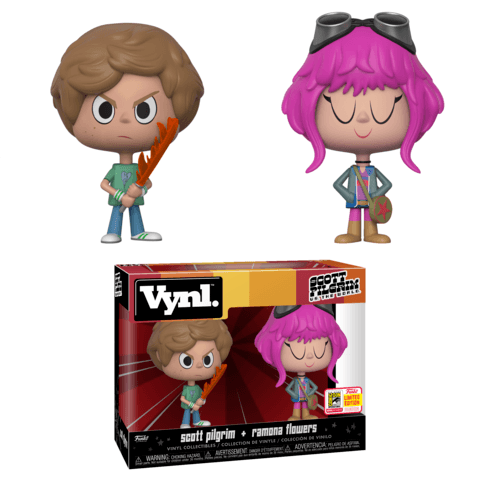 Vynl.: Scott Pilgrim vs. the World – Scott Pilgrim & Ramona Flowers 2-pack

What do you know about Ramona Flowers?
She & Scott are now available in a Vynl. 2-pack!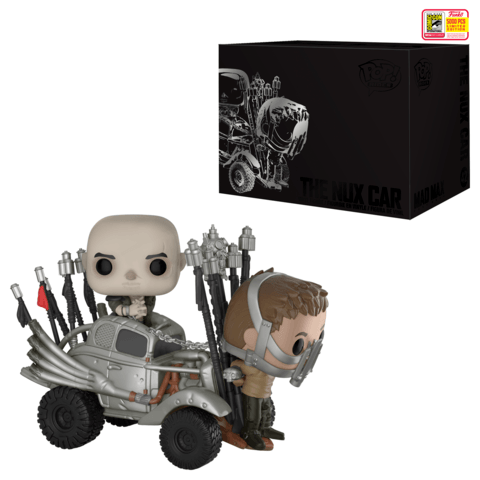 Funko Pop Ride: Mad Max Fury Road – The Nux Car (5000pc LE)

Witness me! The iconic vehicle from Mad Max: Fury Road is
now a Pop! Ride and limited to 5000 pieces!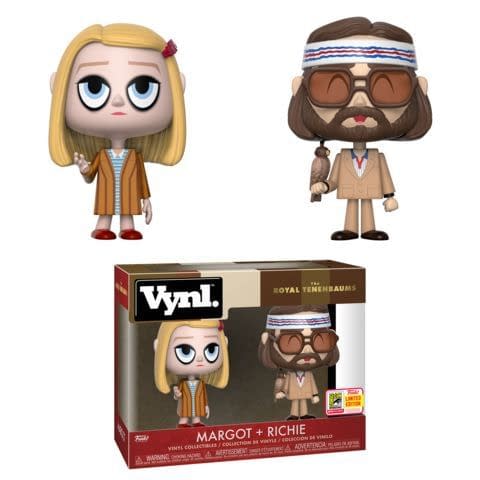 Vynl.: The Royal Tenenbaums – Richie & Margot 2-pack (2900pc LE)
I did not see that Royal Tenenbaums set coming at all. I am not sure how popular that one will be, but I am wrong all the time. Scott Pilgrim sets always sell well, and collectors go crazy for them. These are an annual thing, so it is cool to see them back. That Mad Max Pop Ride has an amazing sculpt, and the box is even cooler. While some interesting choices are here, the Pops and figures themselves look fantastic.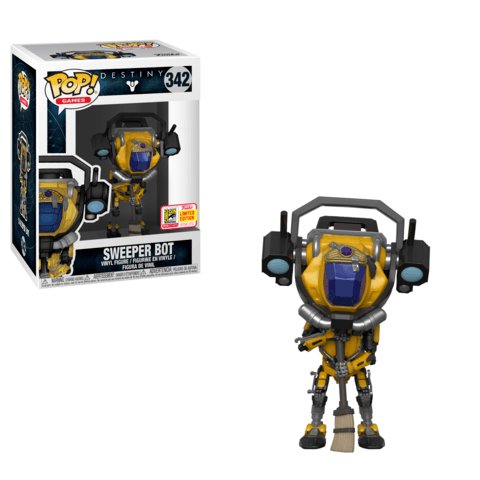 Funko Pop Games: Destiny – Sweeper Bot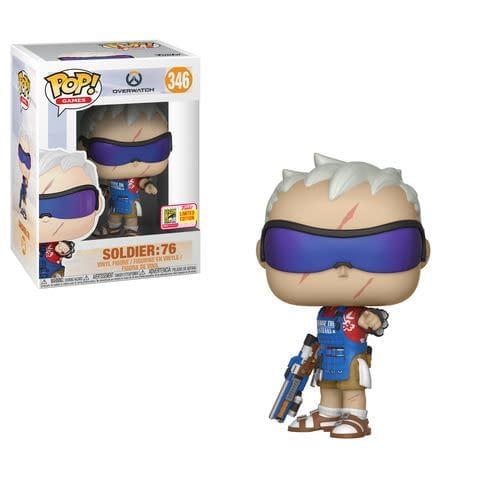 Funko Pop Games: Overwatch – Grillmaster Solider: 76
Soldier: 76, in his Grillmaster: 76 skin from the Overwatch Summer Games event, will be lining the shelves at SDCC this year. Respect the chef!
The two video game releases going to also be popular. That Grillmaster Soldier: 76 is crazy cool. Everything an exclusive should be. Expect that one to sell out. I have zero experience with Destiny, so I will defer to fans about if they are pumped for that one. It looks awesome! Great sculpt.
Check back often as Funko announces all of this years SDCC exclusives over the next few days!