Black Widow is finally getting her own film after all this time and while the fans are split I can't wait for the film. Not only do we getting to see one of the MCU Avengers standing on her own but we get our first look at the mercenary Taskmaster. Having some of our favorite comic book characters come to life in these films are just some of the perks in front of getting new collectibles that is. Funko has just announced the first wave of Black Widow Pop Vinyls. There will be 8 figures getting released, two of which will be Walmart exclusives. Taskmaster and BW are both getting 3 versions of their character each. We are also getting Yelena and Red Guardian in this wave. Most of these figures were seen in the film's trailer so I can expect we will see another spoiler wave after the film hits theaters.
The Black Widow Funko Pop figures are set to release in April 2020, and pre-order for all of the common are online and can be found here. The BW and Taskmaster Walmart exclusives do not have a release date and the consistency in the store is a mystery so be on the lookout after April for them to hit stores as well. Stay tuned at Bleeding Cool for all your collectibles news.
Blast from the Past.
Coming Soon: Pop! Marvel Studios'—Black Widow
Celebrate the fast-approaching 2020 release of Marvel Studios' Black Widow with Pop! Black Widow in street clothes, Pop! Black Widow in a white suit, Pop! Taskmaster with shield, Pop! Taskmaster with a bow, Pop! Red Guardian and Pop! Yelena.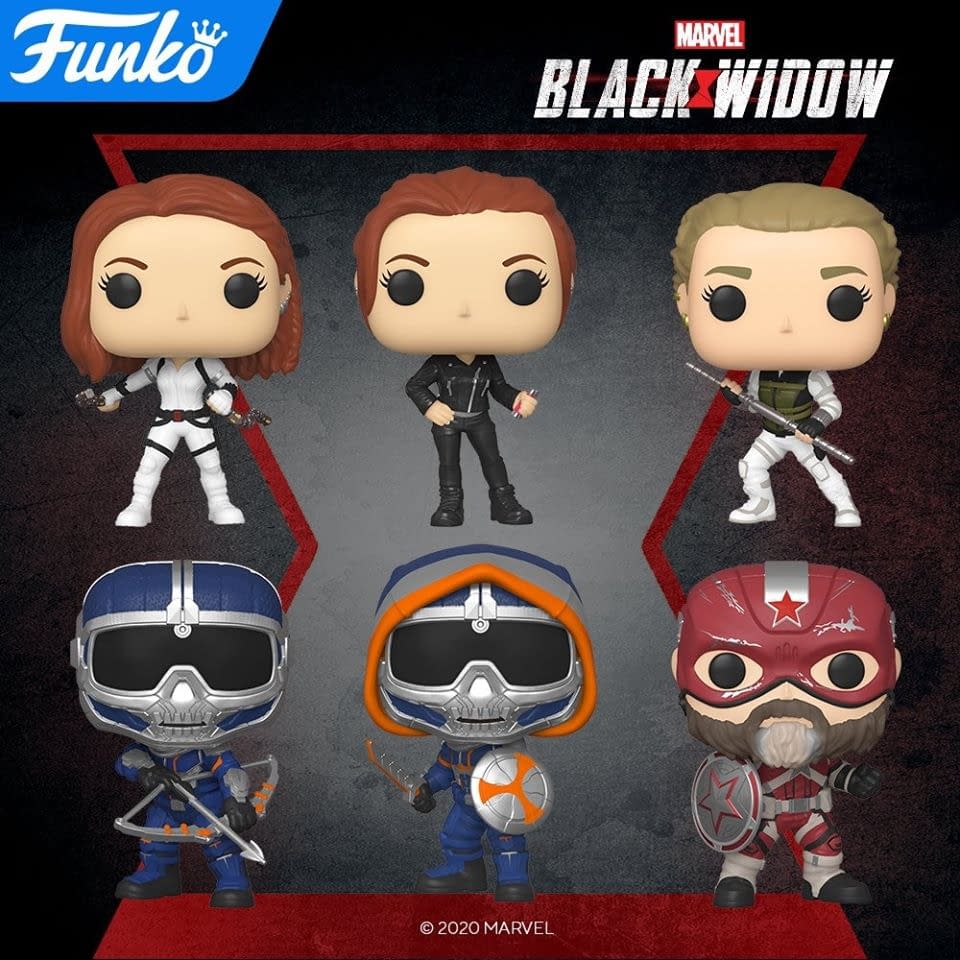 Pop! Black Widow in a gray suit and Pop! Taskmaster with claws are available exclusively at Walmart.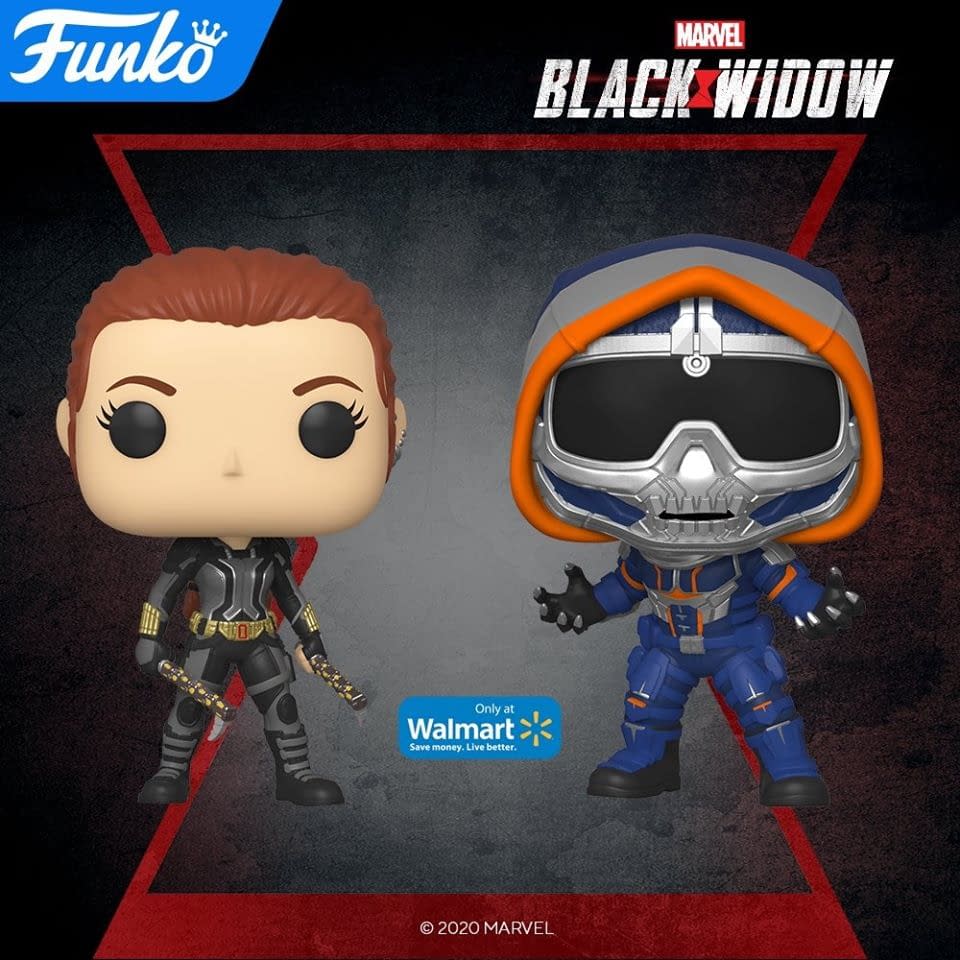 Coming Soon!
Enjoyed this article? Share it!