Posted in: Collectibles, Nerd Food, Pop Culture | Tagged: Mountain Dew, MTN DEW, Pepsi
---
Get Spooky Once Again with the Return of MTN DEW VOO-DEW
Slurp up a delightful potion this Fall season as MTN DEW is back with the return of Voo-Dew for the fifth year in a row 
---
Trick or treat Mountain Dew fans! Get ready to embrace the spooky season with open arms because everyone's favorite Halloween-inspired beverage, Mountain Dew VOO-DEW, is BACK! MTN DEW is conjuring up the enchantment of this fan-favorite beverage once again for the fifth year in a row! This new brew is bound to send shivers of delight down your spine. Tricksters can expect to see this unique mysterious flavor hitting shelves this September in both standard and Zero-Sugar releases. VOO-DEW is the perfect elixir to accompany you this Fall and to all your eerie gatherings, haunted costume parties, or if you just need that touch of Halloween magic in your everyday life. Don't miss your chance to sip on this limited-time, bewitching brew. It is rumored that this year's flavor might "remind Halloween lovers of a very particular beloved trick-or-treat candy." Let the enchantment of MTN DEW VOO-DEW cast its spell over you once more, and DEW Nation fans can check out more right here.
MTN DEW VOO-DEW Haunts Shelves Once Again for 2023
"For the fifth year in a row, MTN DEW® is continuing its Halloween tradition with the release of its latest mystery flavor – VOO-DEW. Each year, VOO-DEW merges the epic taste of a spooky treat with the iconic citrus notes of MTN DEW to unleash a chilling flavor of Halloween with every sip. Beginning September 2023, DEW® Nation can run to the store to grab and guess this limited- edition mystery flavor. Hint – this year's flavor notes might remind Halloween lovers of a very particular beloved trick or treat candy. Head to MountainDew.com to learn more."
PRODUCT FACTS
MTN DEW VOO-DEW and MTN DEW VooDEW Zero Sugar are available in 20 oz. bottles and 12 oz. 12-packs
VooDEW is available at all major retailers and convenience store locations nationwide
Pricing varies (SRP $2.19-$6.49)
Stay in the loop of the latest news from MTN DEW VooDEW and VooDEW Zero Sugar by following @MountainDew on Twitter, TikTok, Instagram, Facebook and Threads
---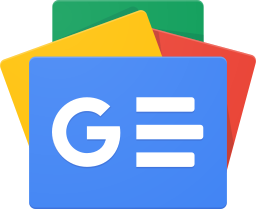 Stay up-to-date and support the site by following Bleeding Cool on Google News today!