Posted in: Collectibles | Tagged: godzilla, godzilla: king of the monsters, x-plus
---
Godzilla King of the Monsters Gets A New Statue from X-Plus
X-Plus continues to impress Godzilla fans with there newest monstrous statue. This statue will feature the newest appearance of Godzilla from Godzilla: King of the Monsters. This is not small statue either as it clocks in at 10.5" tall and from comes in at nearly 19" wide. He will be cast in simple PVC but is packed with all the perfect amount of detail. The amount of detail X-Plus but into us is quite remarkable from his scales to his mouth. This is a statue that will go beautiful next to other zillas out there just to show the growth of the monster compared to his original debut. This will be one collectible that fans will want to add to their Godzilla army.
The Godzilla: King of the Monsters Statue from X-Plus will be priced at $199. He is set to enter the city between July and September 2020. Pre-orders are already live and you can local down yours here. I'm sure we will have more Godzilla statues coming out of the water as this character has so much history behind him and a huge fan base. I hope we can get some of the updated versions of the other monster to enhance this King of the Monsters shelf experience. What Godzilla or monster do you want to see X-Plus come out with next?
"Godzilla (2019) from the 2019 Hollywood version of Godzilla comes to the TOHO Large Kaiju series! A new addition to the TOHO Large Kaiju series lineup, following the Deforeal and the Gigantic series! This reproduction is modeled after the theatrical version of the monster, with its distinctive surface roughness and texture, in a massive body that intimidates foes. Enjoy this majestic Godzilla that reigns over its ecosystem as the king of the monsters."
---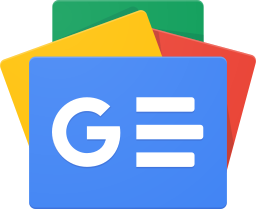 Stay up-to-date and support the site by following Bleeding Cool on Google News today!