Hulkbuster Takes on the Hulk in the New Beast Kingdom Statue Set
Hulkbuster suit incoming! One of the coolest scenes in Avengers: Age of Ultron was Iron Man vs Hulk. To this day we still don't know what the Hulk saw on that day, but we do get to capture that scene again. Beast Kingdom is giving us a paired set of Marvel Age of Ultron statues. First, we get Hulkbuster that has LED support and is hand-painted. This hand-painted style shows off all the details from the Iron Man Suit paint scheme, battle damage, and the debris. The Hulk, on the other hand, is hand-painted with a matte paint to really show off that green skin of his. His facial expressions and emotions are really captured in this Egg Attack Action statue. They did put a lot of detail and captured the setting with the display base and that brings the statue pair together. This statue set is a great way to show off your Marvel love for Hulk and Hulkbuster. The set even comes with a little Veronica accessory!
The release date is set for the first quarter of 2020. No price has been set just yet by Beast Kingdom.
"Listen to me, that little witch is messing with your mind. You're stronger than her, you're smarter than her. You're Bruce Banner!"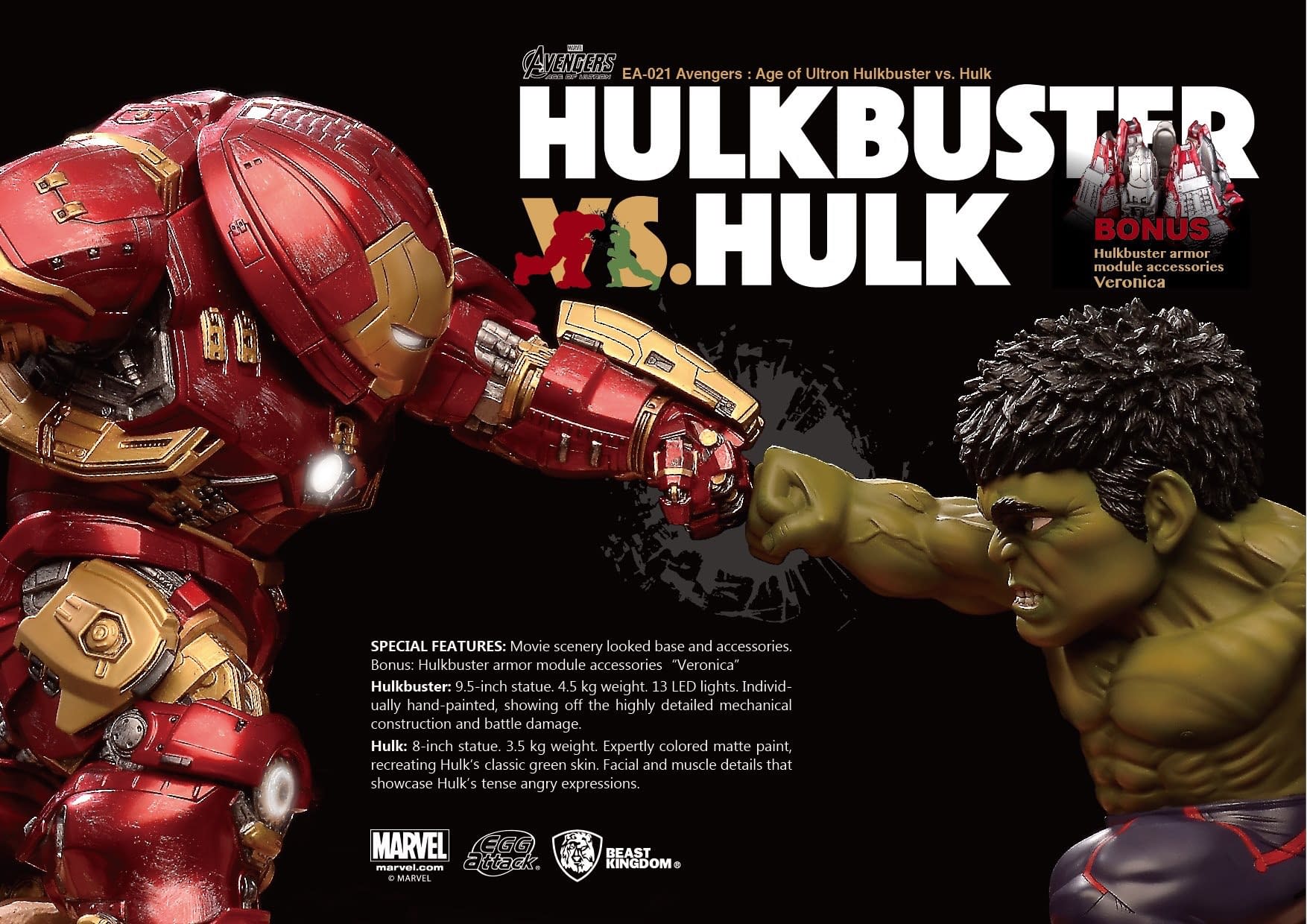 EA-021 Avengers: Age of Ultron – Hulkbuster vs. Hulk
Beast Kingdom Toys is proud to present the most unforgettable present scene in Avengers: Age of Ultron movie, EA-021 Avengers: Age of Ultron – Hulkbuster vs. Hulk.
Hulkbuster:
Every intricate part seen in the movie is captured with expert sculpting and individually hand-painted to show off the highly detailed mechanical construction and battle damage. The statue has LED lights installed in the Iron Man's eyes, arc reactor, vernier thruster, and knees that give Hulkbuster a majestic look.
Hulk:
With expertly colored matte paint that recreates the Hulk's classic green skin and shows off his facial and muscle details, Hulk's tense and angry expressions are perfectly captured.
Every EA-021 Avengers: Age of Ultron Hulkbuster vs. Hulk statue is paired with realistic movie scenery base and accessories, embodying Hulkbuster and Hulk's incredible strength. Every EA-021 Avengers: Age of Ultron Hulkbuster vs. Hulk comes with a bonus Hulkbuster armor module accessories "Veronica"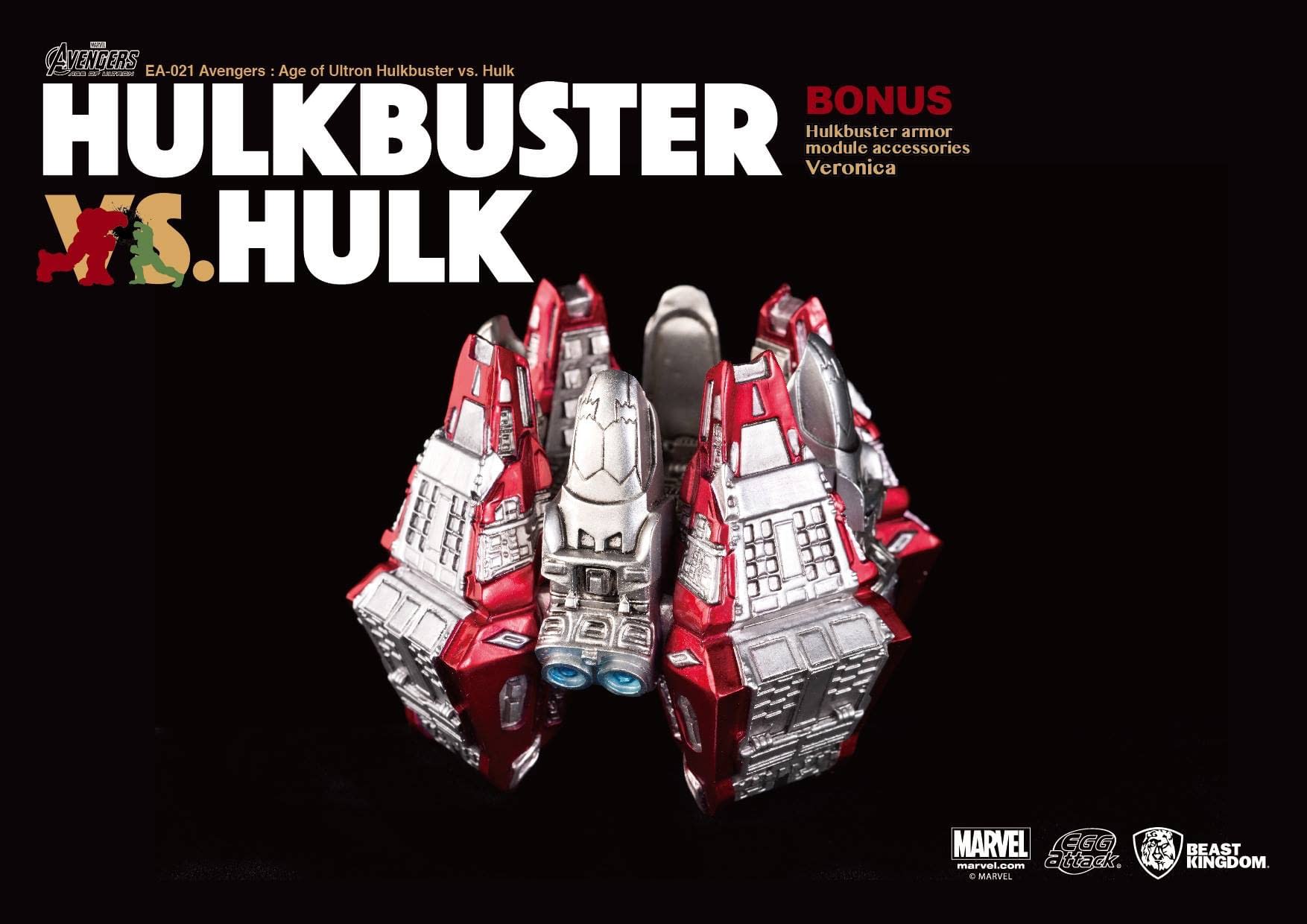 Release Date: Q1, 2020