Iron Man sacrificed a great deal to make the galaxy complete once again. We will be forever in his debt and we will always love him 3000. So one of the best ways to honor him is to buy his collectibles. The newest figure memorizing Iron Man is the newest S.H. Figuarts figure. The figure is jampacked with not only detail but accessories too. Iron Man will come with an unmasked secondary head accessory and is quite detailed for being an S.H. Figuarts figure. Some of the accessories are included with him are hand and foot boosters, sword, and shield. We even get a back attachment for him to showcase more firepower on this Mark 85 suit as well as blaster effects to really showcases the power. The figure looks white articulated in from we are seeing it would look great with other S.H. Figuarts figures like an upcoming iron spider and rescue. Iron maiden fan to jump on this figure before it's too late. S.H. Figuarts figures are quite amazing and every collector should at least have one in their collection.
The Iron Man Mark 85 Final Battle Edition Figure from S.H. Figuarts is priced at roughly $86 after conversion. He is set for April 2020 release, and pre-orders are live and located here. Don't forget to check out all the other amazing S.H. Figuarts figures coming soon from Avengers: Endgame.
"Hey, you said one out of fourteen million, we'd win, yeah? Tell me this is it."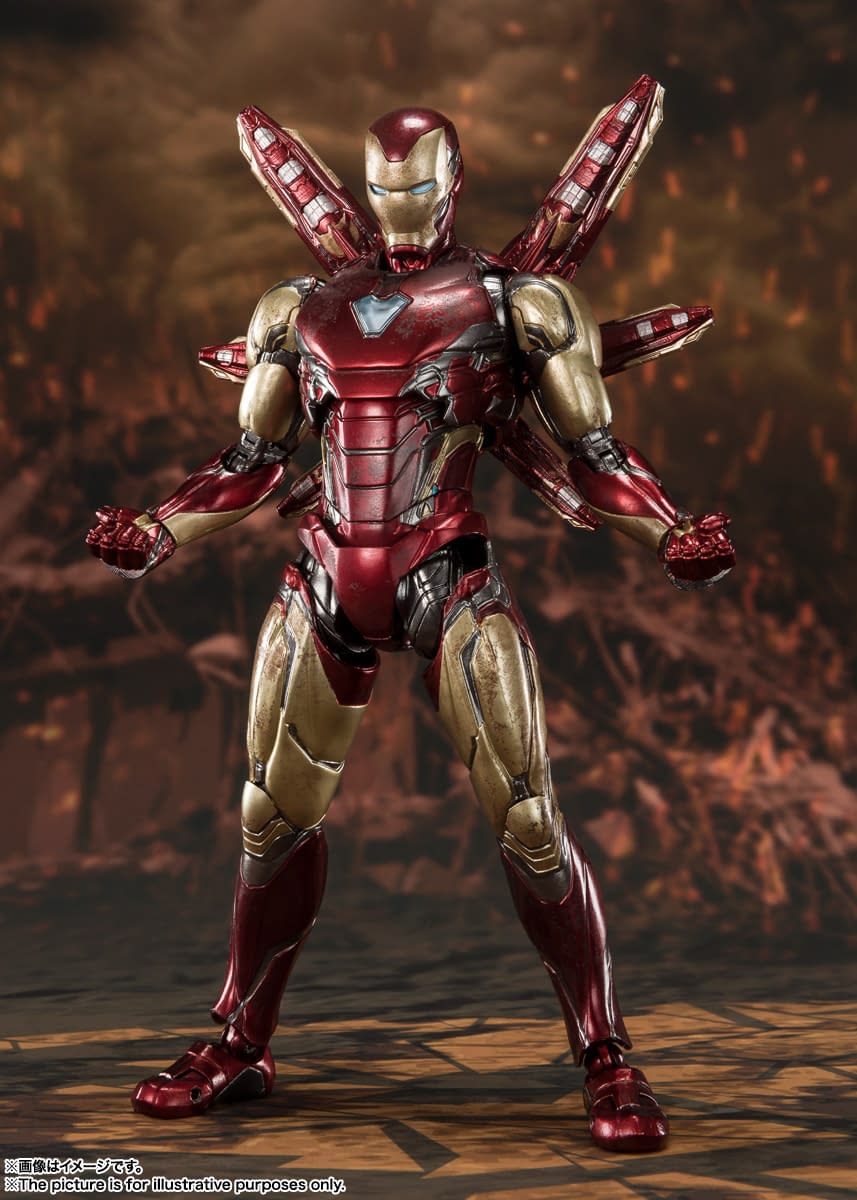 Iron Man Mark 85 Final Battle Edition – 9, 350 Yen (about $86 USD)
More dramatic evolution!
Supreme Iron Man with Tony Stark Face and additional effect parts!
The climax keyman of "Avengers: Endgame", Iron Man Mark 85, reappears with abundant armed parts.
Dramatic specifications with Tony Stark's face parts that can recreate a moving scene with other characters.
Tony Stark 's face parts bring back an impressive scene, such as reunion with Peter.
Long-awaited optional parts In addition to Nano Shield and Energy Blade, a new armed lightning refocuser reproduces a flashy battle scene.
Product Specifications
Height: about 160mm
Material: ABS, PVC, die-cast
Set Contents
Body
Replacement head
Replacement wrist left and right each four

Energy blade
Repulsor effect set
Nano Lightning Refocuser
Effect parts for lightning and refocusers
Nano Shield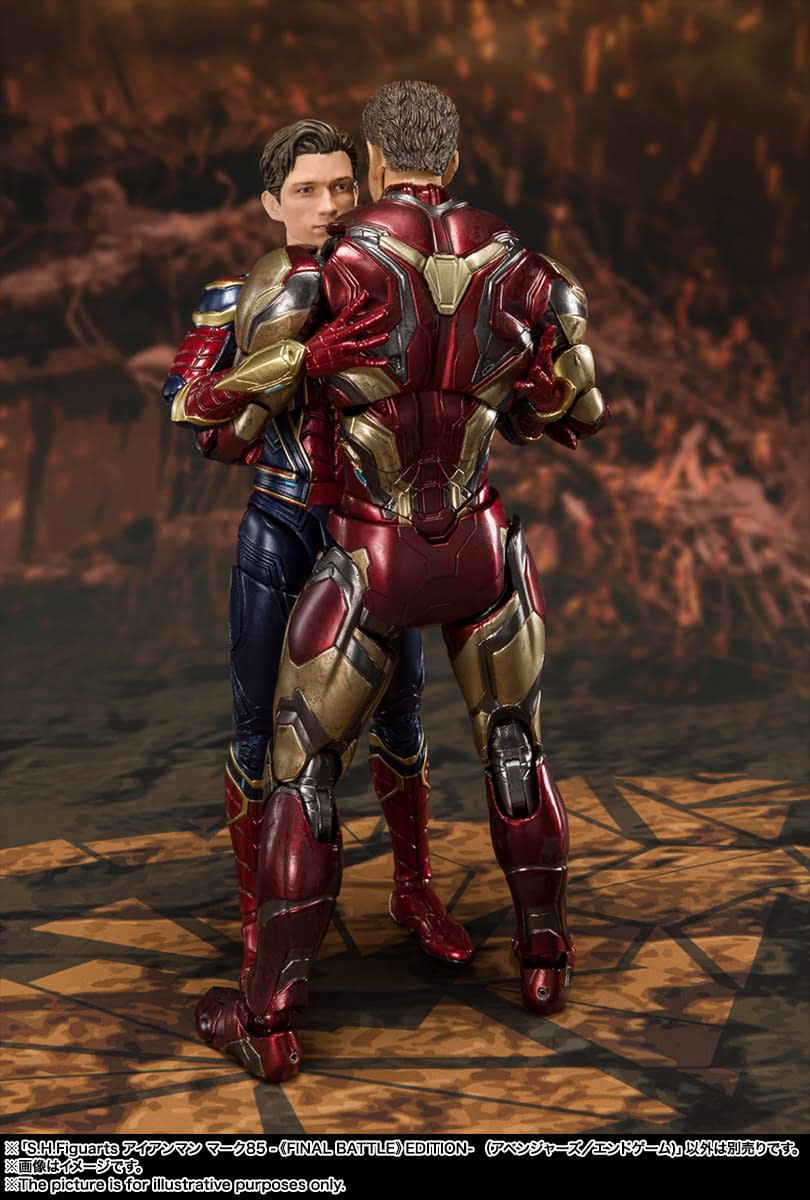 Enjoyed this article? Share it!