Posted in: Collectibles, Iron Studios | Tagged: colossus, iron studios, marvel, x-men
---
Colossus Joins the X-Men in the Newest Iron Studios Statue
The X-Men are back as Iron Studios continues to announce more mutants for their growing battle diorama. It has been quite some time since we have seen more mutants for their massive X-Men vs Sentinel statue. The reveals continue as everyone's favorite Russian mutant Colossus joins the fight. This will just be one piece of the puzzle but this statue can perfectly stand on his own. Colossus is in a dynamic pose as he stands on rubble and getting ready to throw a Sentinel piece. The Iron Studios team has sculpted him very nicely with muscle definition a great use of metallic paint. The colors on this statue really pop too and this will be a must have for any X-Men and Colossus fan.
Of course, the big part of Colossus is his metallic shine and I'm glad they captured that perfectly. I know a lot of time they switch out metallic for a shiny gray and it just doesn't hold up. There is a lot of definition into this piece from Colossus' expression, X-suit, and the sculpting. I can't wait to see the big picture with the other X-Men in the massive diorama. You will be able to buy each mutant separately and they will connect to the massive statue of you don't wanna spend the $1600. The Marvel Comics Colossus BDS Art Scale Statue 1/10 is priced at $179.99. Ge is expected to release June 1, 2021 and pre-orders are already live and can be found here.
"On a base reminiscent of the remains of a concrete column, which was once part of Mansion X, a giant with chromed skin and furious countenance prepares to throw metallic debris, parts of his opponent against himself, a relentless robot exterminator of mutants called Sentinel."
"This scenario describes the statue "Colossus BDS Art Scale 1/10 – Marvel Comics", a release that brings the good Russian giant friend of the X-Men to the battle diorama scenario of Mutantes vs. Sentinels from Iron Studios. Created by Len Wein, Dave Cockrum and Chris Claremont, the young Russian Piotr "Peter" Nikolievitch Rasputin was born a mutant and grew up on a farm in Siberia, in the extinct Soviet Union. From a humble family, his mutation allows him to transform his whole body into a type of organic steel on the outside, while his internal organs are converted into pure energy; this gives him super strength and a body armor that makes him almost invulnerable. Invited by Professor X, he founded the second formation of the X-Men. In contrast to his gross appearance, Colossus has a peaceful and even innocent nature, characteristics explored with good humor in the film Deadpool, where the hero has great participation."
Features:
Limited edition
Made in polystone
Hand painted
Product dimensions: 11.8 in (H) x 5.9 in (W) x 8.3 in (L)
Product Weight: 2.4 lbs
---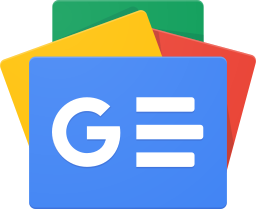 Stay up-to-date and support the site by following Bleeding Cool on Google News today!