Kraft Foods, the company behind Jell-O, have developed a new tasty, gooey, and messy snack in the form of edible slime.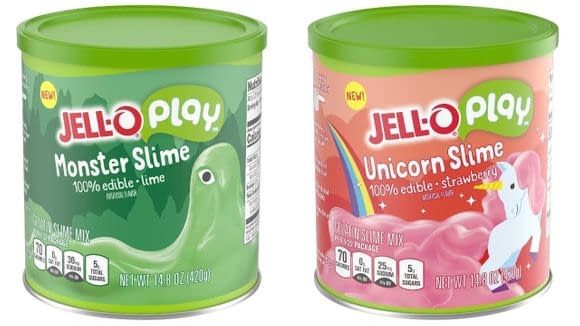 The slime adds a culinary activity parents and children to create in the convenience of a kitchen. The package comes in a dehydrated powder form where you can measure three level scoops to pour into a mixing bowl. The next step involves filling the same cup with warm water and stirring for 30 seconds. The final step requires one tablespoon of warm water before your creation is complete.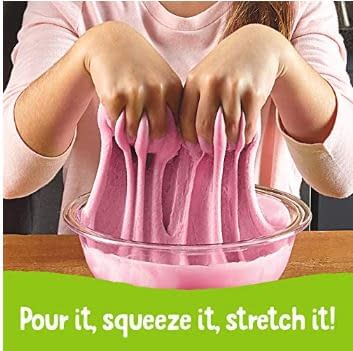 What comes out is the slime, which appears to have the look and consistency of taffy, before it solidifies. There will be two flavors available when it hits stores next month: strawberry-flavored Unicorn Slime and lime-flavored Monster Slime. The form will last about an hour before you have to add more warm water to keep the texture consistent.
The ingredients aren't much different than you would see in processed foods, "modified food starch, sugar, gelatin, contains less than 2% of adipic acid, disodium phosphate, sodium citrate, artificial flavor, fumaric acid, red 40."
So if you ever wanted to fun of Nickelodeon Gak without the harmful consequences of ingesting it, then Jell-O Slime from their Play line is just for you.
Does this sound like fun? Sound off in the comments.
Enjoyed this article? Share it!