"Jumanji" Steps out of the Jungle with New Funko Pops!
Jumanji is one of those iconic film classics that came out of the 90s. Robin Williams played that part to perfection just like all of his other film classics like Aladdin, Mrs. Doubtfire, and Good Will Hunting. Funko has announced today that they will be making two Jumanji Funko Pops of Alan Parrish! One common release, and the other an exclusive releases to Barnes and Nobel. The two Funkos Pops are based off his return from adventures inside the Jumanji game board. The main difference between the two is the Barnes and Nobel exclusive is just carrying a homemade knife. This isn't the greatest exclusive inside the Funko circuit but it is still an exclusive none the less.
It is nice to start seeing more iconic movies and television shows getting the Funko treatment. With the recent releases of Jaws, Big, Forrest Gump, and Castaway we are finally getting a lot of collectibles of films we haven't really seen before. I wouldn't be surprised to see a second wave of these with some convention exclusive. For me, some Funkos I would love to see come out of this franchise would be Shaved Alan Parrish, Big Game Hunter, the Sheriff, and Peter Sheppard/Monkey fusion. Obviously with some common releases like Sarah Wittle, and both kids would be great for this line. I hope we can see more additions to this series later on.
Preorders are available and live and are located here. Release date is slated for November 2019.
Check out the two Jumanji Funko Pops below!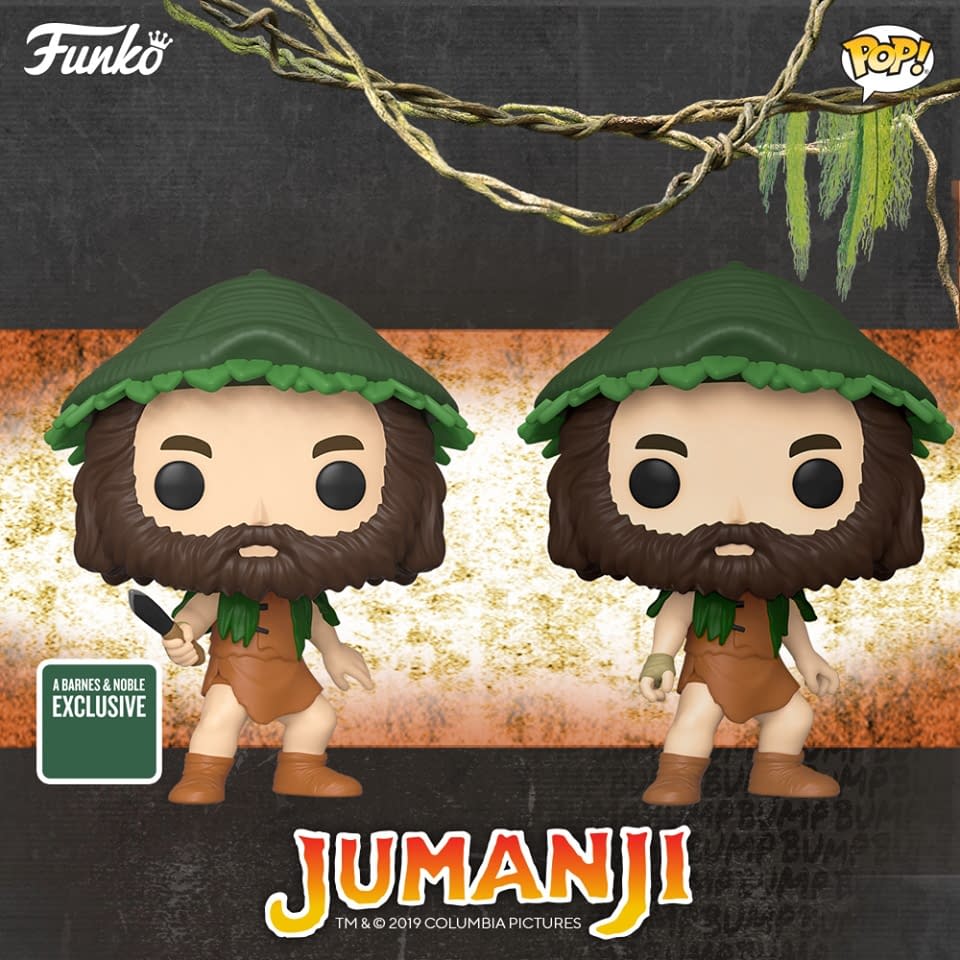 Coming Soon: Pop! Jumanji
"You think monkeys, mosquitoes and lions are bad? This is the beginning … I've seen things you've only seen in your nightmares." Go on an epic adventure through time and Brantford, New Hampshire with Pop! Alan Parrish. Pop! Alan Parrish wielding a knife is available as a Barnes and Noble exclusive.