Marvel Legends Cosmic Ghost Rider and Squirrel Girl Available Now 
That time is finally here that a lot of fans have been anxiously waiting for a new Marvel Legends finally hit stores! This time, Cosmic Ghost Rider and the infamous Squirrel Girl are here for your collections with their Marvel Legends rides. Both characters feature their retrospective vehicle and are highly detailed. Cosmic Ghost Rider comes with the Cosmic Motorcycle and a nice variety of accessories to really put Frank Castle in the mood. Squirrel Girl is featured with her trusty blue scooter and her favorite squirrel pals are here for a ride.
Both Marvel Legends figures are priced at $40 and for that price, it is not too shabby compared to the usual $19.99 price. That's pretty much another $20 for the vehicle itself that can go with so much more. These figures are finally available to purchase and you can find links for Ghost Rider here and Squirrel Girl here. They are slowing starting to hit stores too so you might want to make that quick stop my GameStop and maybe you'll be lucky.
Bring the heat!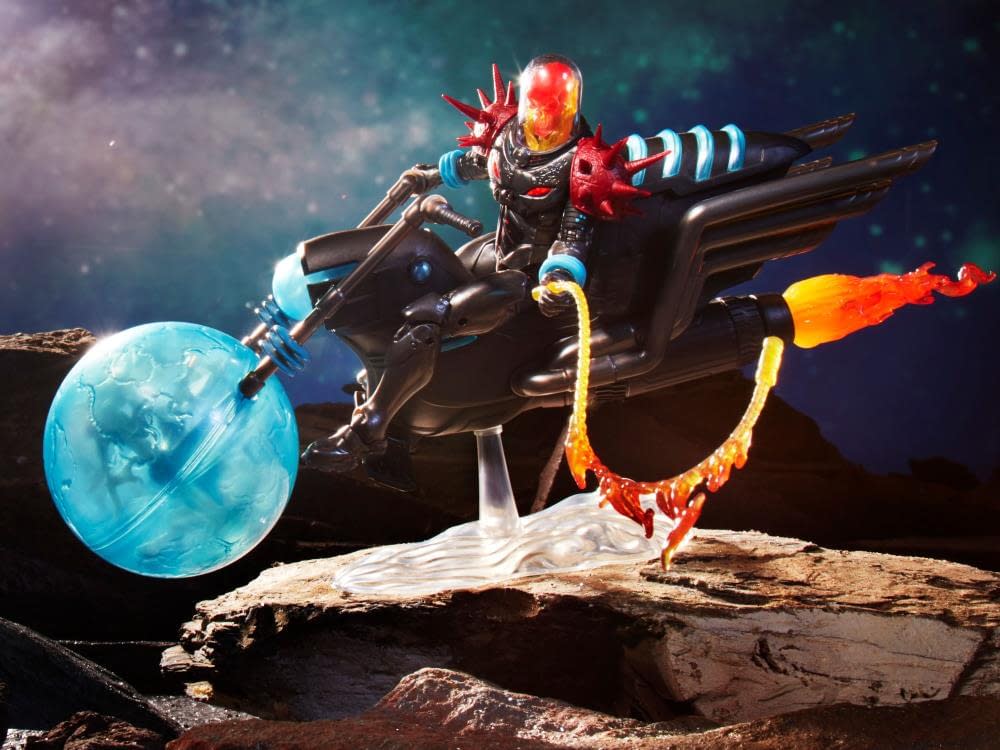 Ultimate Marvel Legends Cosmic Ghost Rider
Supernatural powers transform Frank Castle from a force of retribution into an eternal Spirit of Vengeance. This quality 6-inch scale Cosmic Ghost Rider features multiple points of articulation, and comes with his Cosmic Motorcycle, a flame whip and 2 pistols with flame effects! Create flight poses with the included clear stand/base.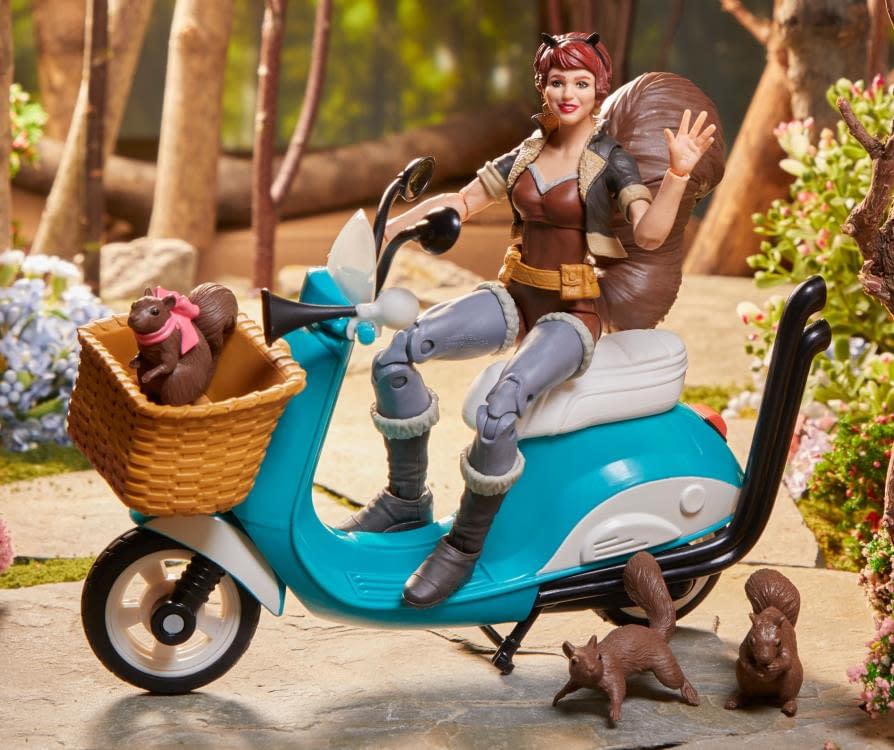 Ultimate Marvel Legends The Unbeatable Squirrel Girl
With super squirrel powers and help from her three squirrel friends, the astonishing Doreen Green battles the baddest baddies in the universe! This quality 6-inch scale Squirrel Girl figure features multiple points of articulation, and comes with 3 squirrel figures – one sitting, one with a bow, and one running – along with her trusty scooter!
3