Spider-Man Vacations in the UK with a New Diamond Select Figure
Spider-Man is one of the most iconic characters to come from the world of comics. His recent film Spider-Man: Far from Home took them outside of his comfort zone and overseas. Diamond Select Toys solidifies that final endgame of Spider-Man with their newest figure. This 7-inch figure takes Peter Parker's final costume and from the finale of the movie and turns him into an action figure. He does come with three sets of interchangeable hands including open palm and posed web shooter. One interesting accessory for this figure is that it comes with the Union Jack flag. That would make more sense if it was a UK exclusive but the fact that it's available all over through select retailers is quite interesting. I do understand that Spider-Man: Far from Home took place "far from home" but I'm not sure how the flag with this figure makes it stand out from the rest. It is still an interesting and cool accessory that can easily change up any Spider-Man fans collection.
The Diamond Select Toys Spider-Man: Far from Home Spider-Man is priced at $24.95. The figure is live and currently available and exclusive to Disney and Marvel stores and located here. Navigate to check out all the other amazing Marvel toys also available from Diamond Select.
"I think Nick Fury just hijacked our summer vacation."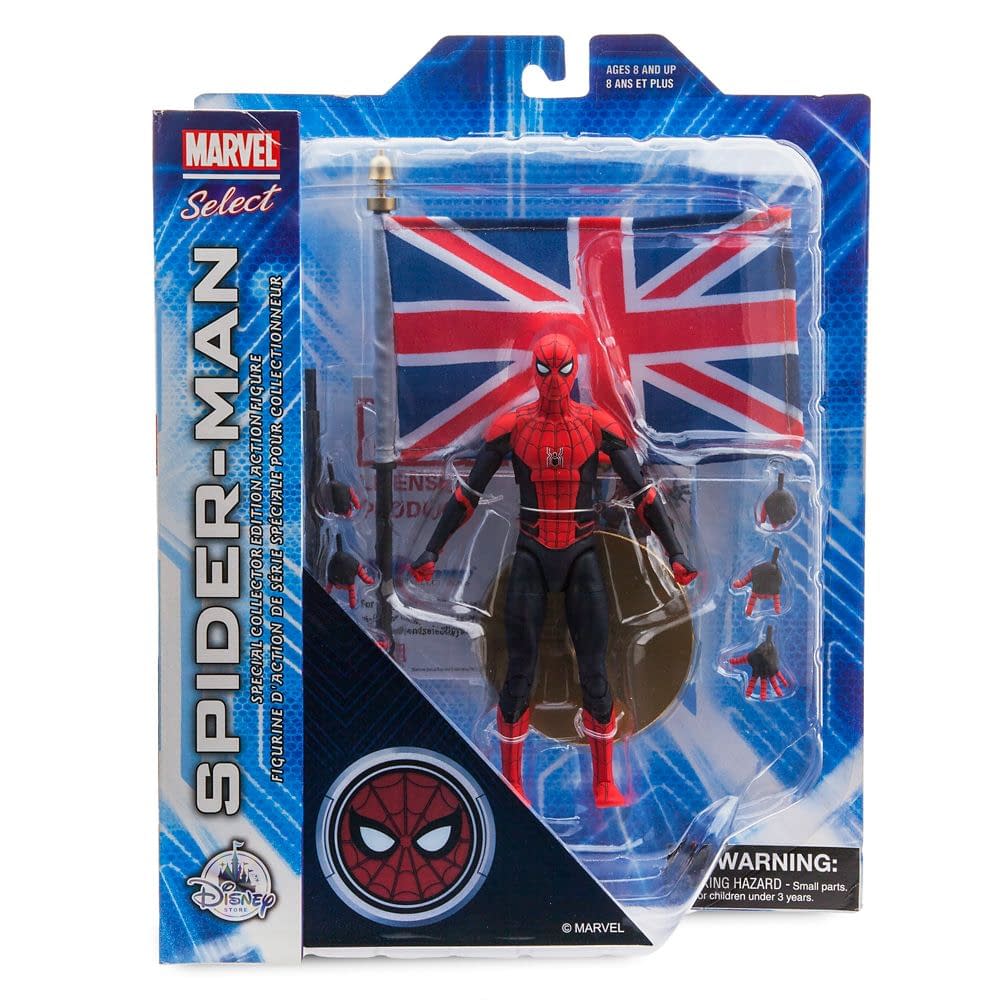 Marvel Select Spider-Man: Far From Home Figure
Diamond Select Toys Launches Spider-Man: Far From Home Figure at the Disney Store
Earlier this year, Marvel's Spider-Man: Far From Home gave fans another pulse-pounding chapter in the Spider-Man saga, sending Peter Parker around the globe in service of SHIELD and showing him (and all of Earth) adjusting to a world without Tony Stark, a.k.a. Iron Man. Now, Diamond Select Toys is proud to deliver the newest Marvel Select action figure, depicting Spidey in his new duds from the end of Spider-Man: Far From Home!
Measuring approximately 7 inches tall and featuring 16 points of articulation, for all your wall-crawling and web-swinging poses, this action figure includes four interchangeable pairs of hands and a British flag and flagpole. It comes packaged in the display-ready Select action figure packaging, with side-panel artwork for shelf reference.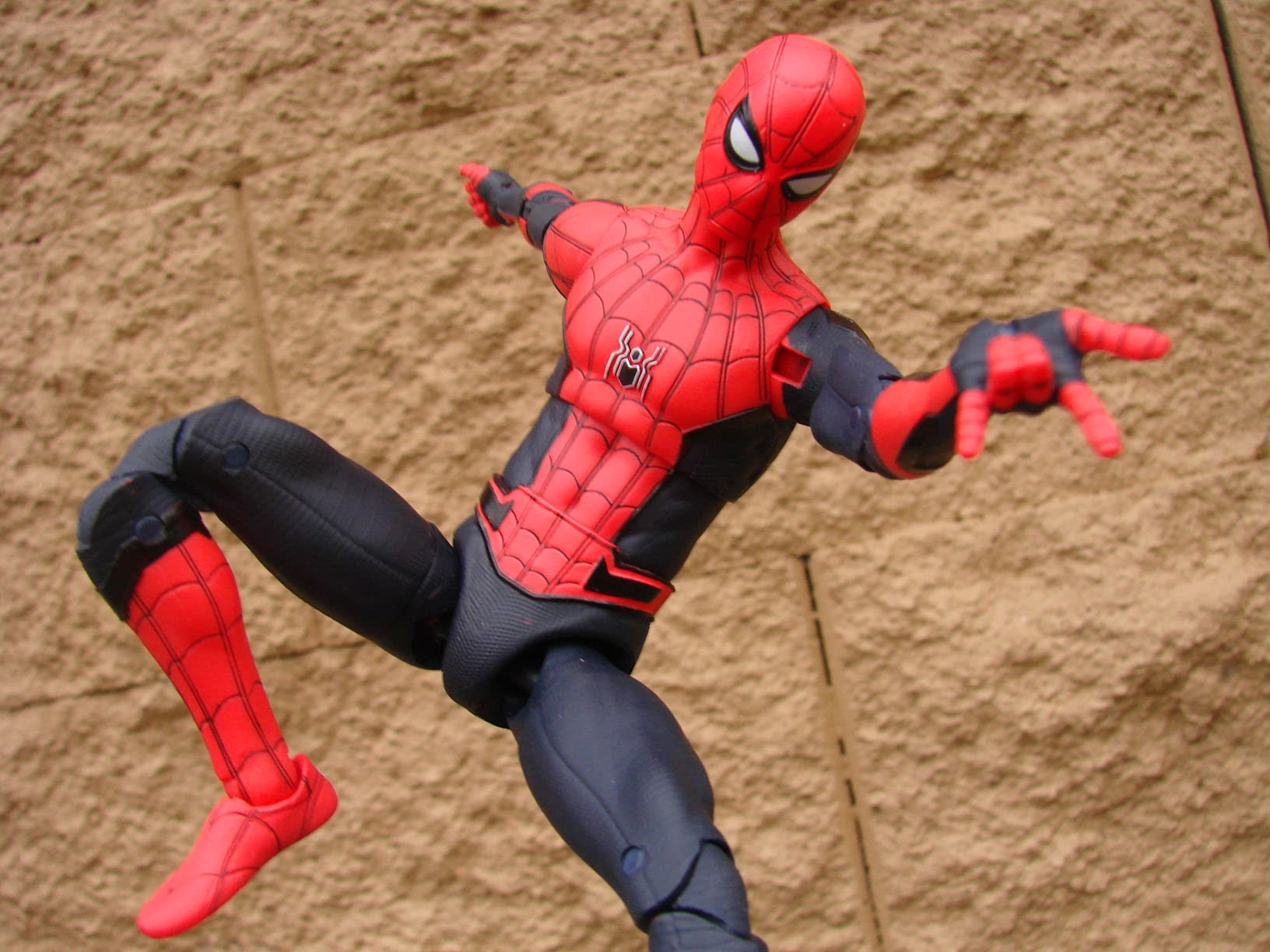 This figure will be available for purchase on November 11 in North America, in-store and online at shopdisney.com and shop.marvel.com. The figure will also be available internationally, find a store at disneystore.eu.
Spider-Man join a variety of exclusive Marvel Select figures at the Disney Store, including Ant-Man, The Wasp, Unmasked Homecoming Spider-Man, Iron Man MK 50, Black Panther and more.