Posted in: Collectibles, Mondo | Tagged: ghostbusters, jurassic park, mondo, predator, thanos, tiki
---
Mondo Tiki Mugs Include Predator, Ghostbusters, Jurassic Park and More
Mondo has a lot of amazing collectibles out there from figures, posters, and even tiki mugs. Their tiki line is something unique as it gives some of your favorite characters a Hawaiian makeover. These mugs are perfect whether you want to build a collection or just drink in style with your favorite franchise. This time 4 new tiki mugs have arrived as Thanos, Ghostbusters Stay Puff, Predator, and a Jurassic Park T-Rex are all ready for vacation. Each one packs on tiki detail and some are even pretty limited edition. The Predator Tiki mug features both Hutch and the hunter one on each side which is pretty awesome. The paint schemes they use on these mugs are pretty unique and would be nice to have on your shelf or in your hand with your favorite drink.
Whether you just create an amazing tiki theme kitchen or you want to enhance your drinking experience these are great to let your nerdy side show. Each Mondo Tiki Mug brings its own and unique flavor into these mugs and any fan could use them with pride. The Bone Variant T-Rex (which is my favorite of all the mugs) is limited to only 325 pieces, he is priced at the highest with a. $80 price tag, and you can find him here. The Power Variant Thanos is limited to only 900 pieces, he will be priced at $50 and you can buy him here. Both Predator/ Hutch Tiki and Ghostbusters Stay Puff Tiki's will also be priced at $50 but are not limited. You can find the double Predator here and Stay Puff here.
Mad Titans and Dinosaurs
"The Mad Titan is now a Mad Tiki! Thanos, designed by Michael Bonanno, sculpted by Tufan Sezer, and produced with our friends at Tiki Farm, holds 32oz of almost any liquid in the universe. Adding the Thanos tiki mug to your collection is a SNAP! This regular edition of the Thanos Tiki Mug features a gloss Titan Purple glaze! NOTE: These mugs are handmade, making each one unique, so slight variations from images shown may occur.
We have a T-Rex. A T-Rex tiki mug, that is! Having torn through her pen's fence, Rexy sits, waiting to chomp on anything that moves, be it goats, lawyers, or those trying to leave without chipping in for the bar tab. She stands at a massive 9" tall, and holds approx. 48oz of your favorite drink, and then some! So be sure to share, because finishing this by yourself might be 65 million years in the making! The Mondo Exclusive Bone variant features a black wiped glaze, and is limited to 325 pieces."
Aliens and Marshsmallows
"Stick around for the galaxy's ultimate trophy- The Predator tiki mug! Featuring a tiki-ized Predator on one side, and Major "Dutch" Schaefer on the other, this mug holds approx. 40oz for with your thirst is a big as a house. If it pours, we can drink it! This regular edition features a black-wiped glaze."
"Choose the form of the Destructor, and hopefully this jolly giant marshmallow man pops in your head, and hand. Holding approx. 36oz of your favorite ectoplasmic beverage, this tiki-ized manifestation of something that could never ever possibly destroy us is ready for you to trap in your collection. This regular edition features a blue-wiped glaze with red spot decorations."
---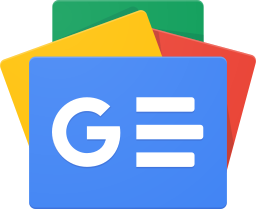 Stay up-to-date and support the site by following Bleeding Cool on Google News today!